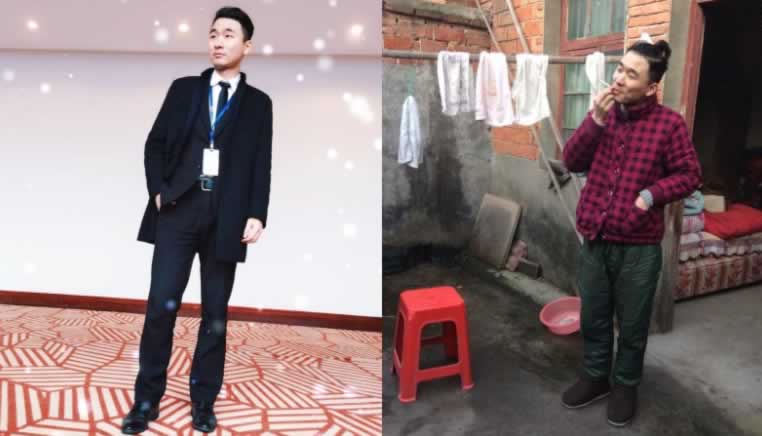 Beijing (CNN) Stone Liu, 25, wears a crisp suit when he's at his sales job in China's Hunan province. But come Lunar New Year, a sudden transformation occurs when he returns home. Now he's lounging in a plaid quilt coat that belongs to his grandmother, a pair of his grandfather's pants, and his uncle's slippers.
如图所示,图左侧是25岁的刘石在湖南省做销售工作时的装扮。但回家过春节期间,他装扮风格大转变。现在的他上身穿着奶奶的宽松格子棉袄,下身是爷爷的裤子,脚上穿着叔叔的棉拖。
"These clothes are comfy," he told CNN.
"这样装扮感觉很舒服,"他告诉CNN记者。
He's not alone.
他并不是唯一一个这样做的。
In before-and-after photos that have gone viral on Chinese social media, young workers are uploading cheeky comparisons of themselves in slick urban attire, followed by photos of themselves as "country bumpkins" at home.
在中国社交媒体上一些类似的照片走红,一些来自于农村的年轻人上传了他们在城市工作的华丽装扮照片和回家后"土包子"装扮照片的对比照。
For users, it was a lighthearted way to reveal their "true selves" at the most relaxing time of the year.
对于他们来说,这不疑是在轻松愉快的假期展现"真我"的调侃方式。
I am proud of my rural upbringing'
"我为我从农村长大而感到自豪"
Xu Lin, a model working in Beijing, uploaded pictures of herself in a dull-looking outfit, feeding chickens and cooking in her home village in China's northeastern Jilin province.
徐琳,在北京从事模特工作,在网上上传了她在东北吉林老家喂鸡和做饭时的农村装扮。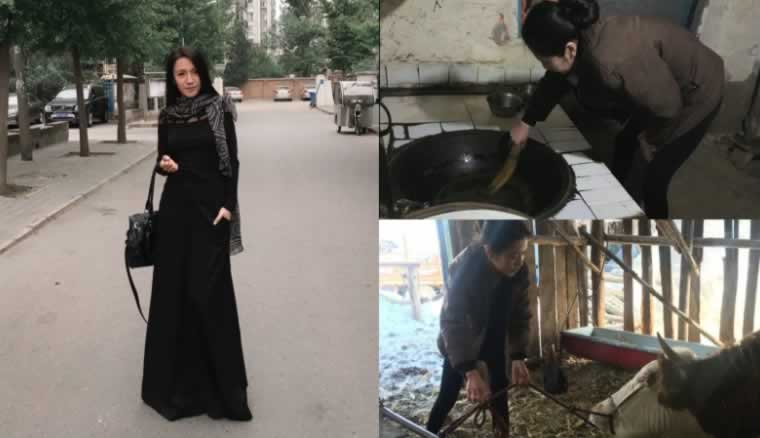 "When I'm back home, I'm my parents daughter no matter what I wear," she told CNN. "But I'd assume none of my clients would like to work with me if I dressed like that in Beijing.
"回到家后,无论我怎么装扮,我都是我父母的女儿,"她告诉CNN,"但是假如我在北京也穿成这样,那没有一个顾客愿意找我合作。"
"I think the contrast between the urban and rural pictures reflects the difference between a very intense working condition and the relaxation when I'm home."
"我想在农村和在城市装扮的对比照一方面反映了城乡之间的反差,另一方面也展现了我在家的休闲自在。"
Qin Yemei, 23, agrees with Xu.
23岁的秦烨美很认同徐琳。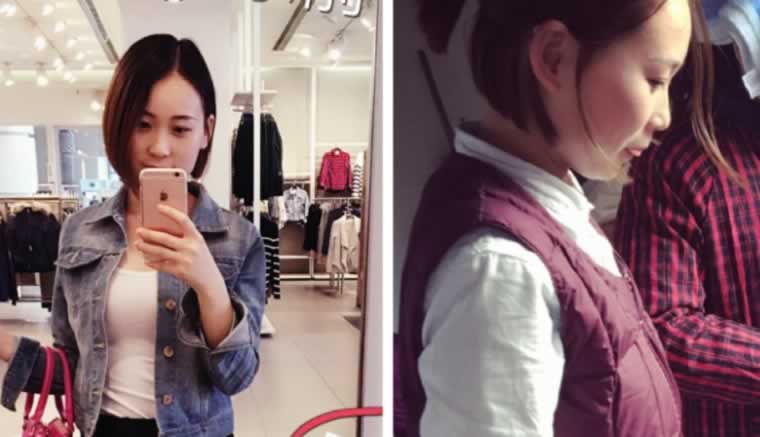 Now working in a law firm in China's southern city of Nanning, she said villagers in her hometown would consider it odd if she tried to dress glamorously there.
秦烨美在南京一家法律单位工作,她说如果她回家也穿得那么光鲜的工作服,村民会感到很奇怪。
"I am proud of my rural upbringing," Qin told CNN. "The city people won't experience a lot of the things we do here, we have to look after cows, gather firewood and that sort of thing."
"我为我从农村长大而感到骄傲,"秦说,"很多我们的农村生活,城里人不会体验到的,我们需要喂牛,打柴做饭等。"
Yet after years of living in the city, she says it's been difficult to readjust to the "desolate" life in her home village.
然而,因为在城市工作几年,她也表示说回家后很难适应农村艰苦的生活环境。
She thinks the photos offer a glimpse into the drastic divide between rural and urban China.
她觉得这些对比照片反映了城乡之间的强烈差别。
"There is no Internet, no TV, no street food stands or restaurants in my village," she said. "Most young people have moved to the cities for work, leaving their grandparents in the village."
"在家我们没有网络、没有电视,街上没有路边摊,村里没有饭店,"她说,"很多年轻人都在城市工作,留下老人在农村。"
Movement to the cities
城市化
China's urbanization drive started decades ago when 80% of the population lived in the countryside.
几十年前,中国开始了城市化进程,当时80%的人口还生活在农村。
Since then, droves of young workers have flocked to the country's metropolitan areas — where the jobs, wages, and opportunities are.
自此之后,无数年轻人蜂拥进入工作机会较多、薪资待遇好的大城市。
Today, 260 million people live in just 15 Chinese cities, with an urban population of around 771 million that represents 56% of the total population, according to a report last month by China's National Bureau of Statistics.
根据上个月中国国家统计局数据报告显示,现在中国城市人口达7亿7100万人,占总人口的56%,其中有2.6亿人口居住在15所城市中。
But an increasing wealth gap between rural and urban China has made economists worried.
但是中国城乡之间的巨大贫富差距让经济学家很是担忧。
In 2015, Chinese urban residents' annual income was almost triple that of their rural counterparts, who on average earned 11,422 yuan ($1,740), according to the report.
根据报告显示,2015年中国城市居民年收入是农村居民的三倍,农村居民的年收入仅有11422元。