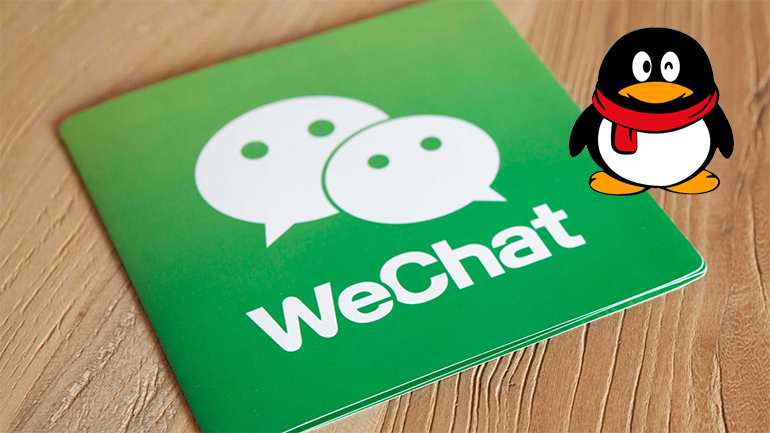 As computers and smartphones become popular in our daily life, more and more people communicate via chatting applications. Foreigners, especially those living in China, have become familiar with such chatting tools as WeChat and QQ. With these applications, they can make friends with Chinese people and learn Chinese as well.
随着电脑、智能手机的普及,越来越多的人开始使用聊天软件来进行交流。外国人特别是在中国的外国人们,渐渐地也熟悉了微信、QQ等聊天工具!外国人们可以利用这些聊天软件,和中国人交朋友进而学习汉语。
What are the benefits of online chatting for Chinese learning?
那么,用网络聊天的方法来学习汉语有什么好处呢?
1. Easy to find a chatting partner
很容易找到聊天对象
There are few opportunities for a foreigner to talk with a native Chinese in the real life. But online chatting solves the problem. Everyone can find his or her chatting partner easily online. Moreover, many Chinese people are glad to talk with foreigners out of their eagerness to practice the foreign languages.
在现实生活中,外国人很少有机会接触到中国人。这时候网络聊天的优点就突显了。谁都可以轻易找到聊天对象,有很多中国人为了练习外语,十分乐意跟老外聊天。
2. Check whether you speak Chinese correctly
可以检验汉语是否正确
Online chatting distinguishes itself sharply from face-to-face chatting by that record of online chatting is kept in the mobile phones or computers. Even if you use voice-chatting, you can listen to the chatting record repeatedly after the chatting is over. So foreigners can check their grammar and pronunciation in the record, or ask a Chinese teacher to help with the uncertainties.
网络聊天跟平时说话有一个很大的区别,就是网络聊天一般会在手机、电脑里留下聊天记录。即使您使用语音聊天,也可以聊完之后反复听。这样便于外国朋友们通过留下的文字或语音记录来检查自己的汉语哪里语法不对,哪里发音不对。不确定的时候,还可以请汉语老师帮忙,拿下自己的弱项。
3. More colloquial expressions
表达更加日常化
Many intermediate and senior Chinese textbooks are not pragmatic. They provide many classic articles, which are impractical for foreigners to learn Chinese, and especially for those who just want to practice their speaking but don't want to take a Chinese proficiency test. As young people account for a majority of online chatters, foreigners can learn many authentic colloquial expressions as well as new words.
很多中高级汉语课本其实并不实用。这些教材有许多经典的文章,但对于学习汉语的外国人并不实用,特别是没有考试需求,只想练习口语的外国人。而喜欢网络聊天的人中年轻人占多数,所以外国朋友们可以学到很地道的口语表达,还可以学到不少新词。
Of course, there are also disadvantages of online chatting for learning Chinese.
以上是网络聊天学汉语的优点,这种方法同时还存在一些缺点。
1. Unsmooth communication
沟通不畅
Most netizens you are chatting with online are not professional Chinese teachers and they don't know how to communicate with a foreigner in the simplest way, communication would always be halted.
跟你聊天的对象大多不是专业的汉语教师,他们不知道应该如何用最明了的方法跟外国人沟通。所以,常常会发生沟通不畅的情况。
2. Inadvisable for Chinese beginners
初级学习者不适用
Chinese beginners have little vocabulary and limited knowledge of grammar, but online chatters always use cyberspeak and abbreviations. Moreover, their grammar may not be right sometimes. Thus, that will bring negative influences on the beginners, so it is inadvisable to resort to online chatting for Chinese learning.
初级学习者所知道的词汇量、语法都很有限。而喜欢网络聊天的中国人经常会使用网络用语、省略语等等。并且有时语法也并不规范。所以,反而会对初级的学生造成负面影响。在这里不建议初级学生用这种方式学习汉语。
Please visit Chinlingo for Chinese learning.