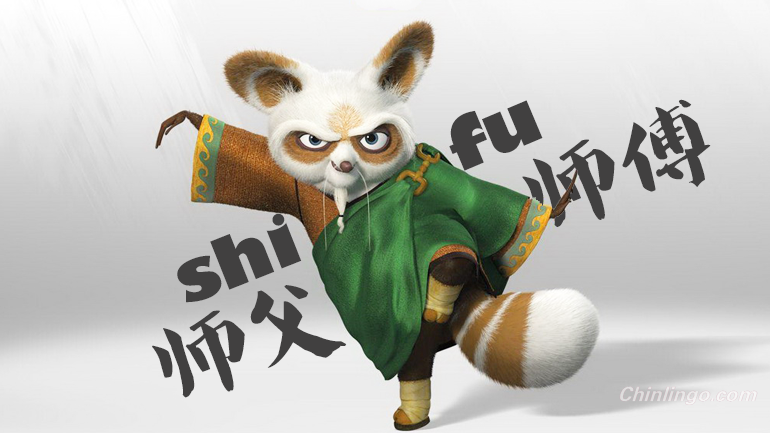 Both "师傅 (shī fu)" and "师父 (shī fu)" are pronounced "shī fu" in Chinese, but they are different in writing and meaning as well.
"师父"和"师傅"在中文里都读作"shī fu",在说话时听不出二者的分别,但写出来就不一样了,且意义也有所不同。
Here is the major difference in general:
总的来说,主要区别在于:
"师父 (shī fu)" is used to address a respectable teacher or mentor.
师父:对恩师的尊称。
"师傅 (shī fu)" is used to address someone who teaches skills in the fields of industry, commerce, drama, art or medical.
师傅:工、商、戏剧、艺术、医术等行业中传授技艺的人。
"师傅 (shī fu)" is a very common and polite Chinese term usually used to address the workers from working class, such as taxi-drivers, construction workers, plumbers, maintainers, dustmen, doormen, cooks, barbers, elderly workers, or anyone (mostly the elder people) in the street, who you want to ask for help but whose name is unknown. However, there are exceptions as well. For example, it's inadvisable to address a doctor or a policeman "师傅 (shī fu)". It can be used to address men as well as women, but more suitable for men. If you know the person's family name (Zhang or Wang), you can address him/her "张师傅 (zhāng shī fu)" or "王师傅 (wáng shī fu)".
"师傅"是一个常见且具备礼貌性的中文词,在大多数情况下用于称呼工人阶级的工人,比如出租车司机、建筑工人、管道工、维修人员、清洁工、门卫、厨师、理发员、年长的工人或你想寻求帮助但不知道他们名字的街上的任何人(大部分情况是年长的人)。但是也有例外,例如用于称呼医生或警察就显得不太合适。它可用于称呼男性和女性,不过较多可能是用于男性。如果你知道那个人的姓(张、王或其他的),你可以称呼他或她为"张师傅"或"王师傅"。
"师父 (shī fu)" is usually used to address a monk or nun, and a martial arts instructor. In the Chinese classic novel 西游记 (Journey to the West), you may find that Money King always address the Monk Tang "师父 (shī fu)". The word "师父 (shī fu)" might make you recall the movie 'Kung Fu Panda', where Po called his teacher "Master". Here, "Master" in Chinese should be "师父 (shī fu)" rather than "师傅 (shī fu)".
"师父"这个词一般常用于称呼和尚或尼姑还有武术传授者。在中国经典小说《西游记》里,你或许会发现猴王总是称呼唐僧为"师父"。"师父"这个词或许会让你想到电影《功夫熊猫》,阿宝口中对于老师的称呼"Master"在中文里应为"师父"而非"师傅"。
Traditionally, Chinese people respect their teachers as their own parents, and that is the reason why they say "一日为师终生为父" (yī rì wéi shī zhōng shēng wéi fù. He who teaches me for one day is my father for life).
中国人在传统上将老师与父母等同而语,这就是为什么他们会说"一日为师终生为父"。
The basic meaning of these two words is the same, which are the respectful titles for the person who teach knowledge or skills to others. Compared with "师傅 (shī fu)", "师父 (shī fu)" covers a wider range that includes the meaning of the former. But in modern Chinese, using either of them on the same person won't cause any misunderstanding in most situations.
"师傅"和"师父"最基本的意义是相通的,都是对于传授知识或技艺的人的尊称。相对于"师傅"而言,"师父"的所指更加宽泛一些,它包含了"师傅"的一切意义。不过,现代汉语里,在很多情况下,这两个词即使混用也不会造成误解。
Please visit Chinlingo for Chinese learning.