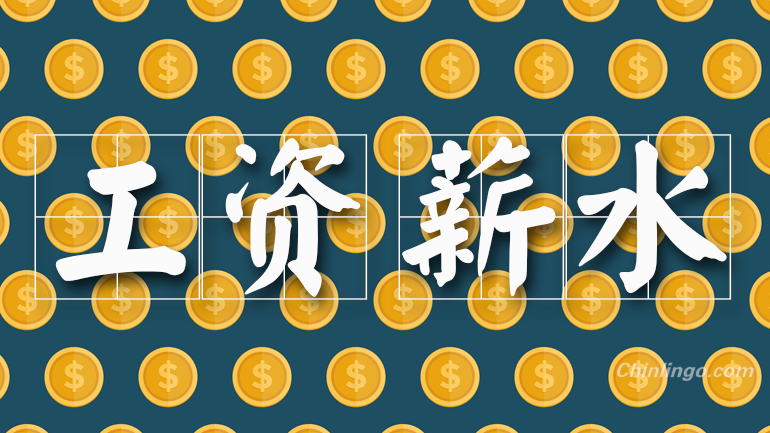 In modern life, labor remuneration is called "工资 (gōng zī, salary)" or "薪水 (xīn shuǐ)". In ancient times, the officials also got their salaries, which were usually called "俸禄" (fèng lù) or "薪俸" (xīn fèng) instead. Why was it called that way?
现代人的劳动报酬叫做"工资"或"薪水",古代官员也发工资,但往往以"俸禄 (fèng lù)"和"薪俸 (xīn fèng)"这样的字眼代替,这是什么缘由呢?
The Chinese character "禄 (lù)" originally means God's blessings.
"禄"最初的意义是上天所赐给的福分。
For ancient people, the emperor was the God from the Heaven who was called "天子 (tiān zǐ, the son of the Heaven)", who brings blessings to people in the man's world. The land and slaves given by the emperor to his ministers or relatives were called "禄 (lù)". Furthermore, only the titled ones could get "禄 (lù)", while other beadles or civilians were given hand-to-mouth food.
在古人的眼中,帝王就是上天派来的神,他们是天子,是代替上帝给人间赐福的神。当他们把土地、奴隶等赐予大臣、亲戚时,这些东西就是"禄"了。而且当时只有有爵位的人才有"禄",其他小官吏或平民百姓只能得到糊口的粮食。
"俸 (fèng)" derives from "奉 (fèng)". The initial "俸 (fèng)", which was food or money was given to a person according to his capacity or contributions. Obviously, "俸 (fèng)" and "禄 (lù)" were quite different in nature at the beginning. As time goes by, the word "俸禄 (fèng lù)" generally refers to the money or food given by the government.
"俸"是奉的衍生字。早期的"俸"是按照贤能程度、功劳大小的标准以粮食的形式发放的,有时也将粮食折合成钱发放。可见,"俸"与"禄"最初的性质是不同的。随着时代的发展,俸禄也常常作为一个词使用,泛指朝廷发给的钱银或粮食。
"薪 (xīn)" originally refers to the firewood, which is indispensable together with "水 (shuǐ, water)" in people's daily life. The word "薪水 (xīn shuǐ)" refers to the activity of collecting firewood and storing water for living. Besides "俸 (fèng)", the ancient local government often offered its officials living subsidies which was called "薪 (xīn)" on various pretexts. According to the historical records, the way of offering "薪 (xīn)" could be either firewood or money of equal value. Therefore, "薪俸" (xīn fèng) has been used as one word.
"薪"的本义是柴草,"薪"和"水"在人们的生活中是不可或缺的,它们常结合在一起作为"薪水"使用,指的就是为了生存而进行的采集柴草、储备饮水的活动。古代的官府除了给官员发"俸"外,也经常以各种名目发些生活费,称为"薪"。据史料记载,发"薪"的形式也不一样,有时是发柴草,有时也折合成钱银,这样,"薪俸"也就成为一个词了。
To this day, we often say "发薪水 (fā xīn shuǐ)" instead of "发工资 (fā gōng zī)" in spoken Chinese.
直到今天,我们口语中有时还会说"发薪水"而不是"发工资"。
Please visit Chinlingo for Chinese learning.