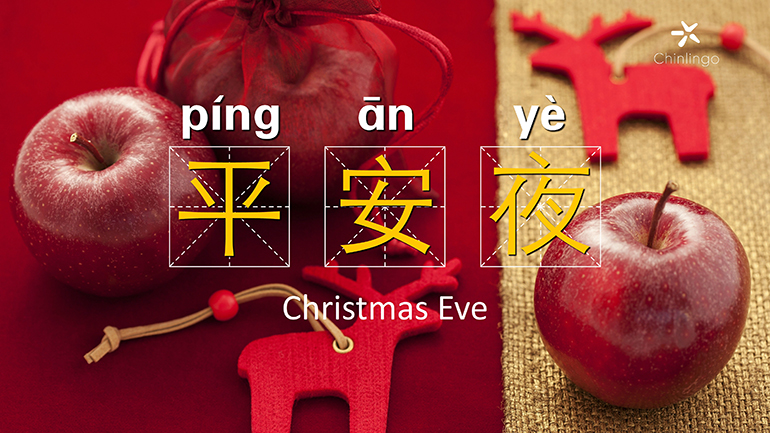 Dec. 24 is Christmas Eve, which is called "平安夜" (pínɡ ān yè) by the Chinese people.
12月24日,圣诞前夜。中国人称其为"平安夜"。
Christmas Eve has been called "平安夜" due to a German Christmas song, Stille Nacht, heilige Nacht, which has been sung in China since it was translated by a Chinese Christian Liu Tingfang in 1933. When Christmas becomes known gradually in China, the song well known by Chinese people has been used to name Christmas Eve.
将圣诞前夜称作 "平安夜"是源自一曲早已流传至中国的德语圣诞歌曲《平安夜》。(Stille Nacht, heilige Nacht)这首歌于1933年由中国的基督信徒刘廷芳翻译为中文,并传唱至中国。当圣诞节逐渐被中国人熟悉后,中国人就借由这首熟悉的歌曲来指"Christmas Eve"。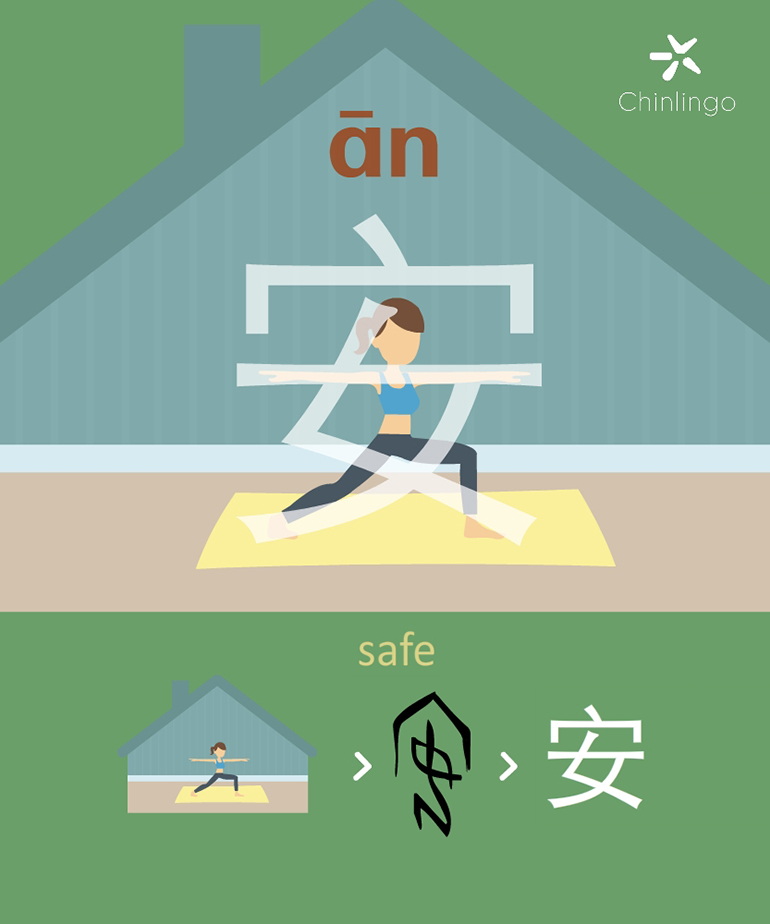 Nowadays, Christmas has become a popular festival among young people after elaborate promotion by sophisticated businessmen in China. Before Christmas, a variety of "平安果" (pínɡ ān ɡuǒ) will be seen on the shelves of supermarkets. People will buy them as gifts to their friends and send their regards.
而今,在中国,圣诞节被精明的中国商人全方位包装,成为了年亲人们热衷庆祝的节日。节日临近,各大超商就会摆出"平安果"供年亲的消费者们选购。他们选购"平安果"互赠,表达祝福。
What is "平安果"?
那么,什么是"平安果"呢?
"平安果" is in fact an apple or 苹果. In Chinese, "苹" (pínɡ) and "平" (pínɡ) shares the same pronunciation, so "苹果" is considered as auspicious. A good apple is red, which is exactly the favorite color by Chinese people, as it indicates joyfulness and is a symbolizes a booming business or happy life. In addition, red happens to be the color of Santa Claus's costume. So it is quite meaningful to sell "平安果" on "平安夜".
"平安果"其实就是苹果。因为,在汉语发音中,"苹果"的"苹"和"平安"的"平"发音相同。中国人认为这种相同的发音,能带来好的兆头。上好的苹果是红彤彤的,正式中国人最喜欢颜色,它代表着喜庆,寓意生意、生活红红火火。同时,红色也与圣诞老人的装束交相应景。平安夜出售"平安果"真是一举三得。
If you receive "平安果" from your Chinese friends on Christmas Eve or Christmas Day, don't be surprised. The word "平安" carries all their best wishes to you. They all wish you a peaceful and happy new year.
如果你在圣诞节收到来自中国朋友的"平安果"时,可别奇怪哦。"平安"两字包含了他对你的美好祝愿。期许你新年平平安安!
Please visit Chinlingo for Chinese learning.