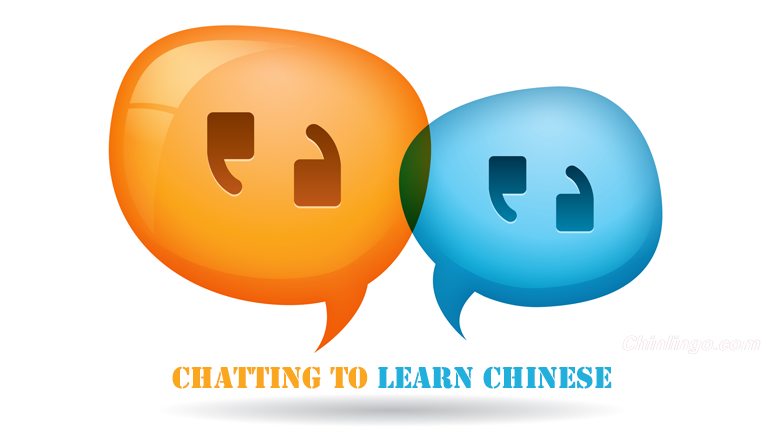 Chatting is one of the best ways to improve in a language, including Chinese, especially at beginner and intermediate levels.
聊天是提高一门语言最好的方法之一,包括中文,尤其是对于初学和中级水平而言。
Suitable for any language level, because the topic and the complexity of the chat is infinitely variable.
适用于任何语言水平,因为聊天的主题和复杂度是多变的。
Extra time to think about what you're going to say, thus increasing the range of words you can use, which in turn is helpful for transferring words from the passive to the active vocabulary. It's scarier to use a new word in speech if you've never used it successfully before. Using the word when chatting is a good first step.
有充足时间去思量想说的内容,这样的话增加你所用的字词范围反过来是有助于将被动词汇转为主动词汇的。在演讲中使用新的字词对于之前从没用对的情况来说更为可怕,在聊天的时候用上这些字词是很棒的第一步。
An opportunity to notice new words. In flowing speech, it's sometimes hard to notice new words, especially if you have to struggle to understand the main ideas. Reading these words help you notice them. This is similar to reading comics, which also has lots of spoken language in written form.
有机会发现新字词。在语流中留意新字词有时是比较困难的,尤其是你还需努力去理解中心思想的时候。阅读这些字词有助于你留意它们。这类似于阅读漫画,一样都是有很多书写形式的口语。
A relaxed form of practice. Being able to practice written Chinese without having to come up with a topic, spend hours writing an article about it and having it corrected by someone, is quite good.
练习形式是放松的。无需思考出主题就能够练习书面中文,花几个小时写篇相关的文章然后交给他人修正是个很好的方法。
Manageable in difficulty and duration. It's possible to postpone essay writing for days, simply because it's a quite serious endeavor, but chatting for a few minutes is much easier. It won't teach you to write essays, but it's still good reading and writing practice.
难度和持续时间是可控制的。推迟几天撰写文章是可能的,因为实在是很花精力,不过花上几分钟聊天却容易得多。聊天不会教你写文章,但它还是非常好的阅读和写作的练习。
Reading Chinese in bite-sized chunks. Reading in Chinese can be intimidating for beginners, but reading what the other person is typing is much more manageable, both in difficulty and length. Also, most Chinese automatically adapt their level to your understanding, making it gradually harder as you improve.
循序渐进地阅读中文。对于初学者而言阅读中文非常可怕,但是阅读他人打出的内容更可控制,包括难度和长度。同时,大部分中国人会下意识地适应你的理解水平,当你水平提高了难度会逐渐增加。
A written record of our conversation. Sure, you can record audio as well, but it's much harder to handle and awkward in some situations.
以书面形式记录会话内容。当然你也可以记录语音,不过这较难掌控且有的情况下会显得尴尬。
The option of hiding behind our computer screens. Not being face-to-face means that shy people can interact with strangers in a natural manner.
可以选择无需露脸。无需面对面意味着害羞的人可以和陌生人自然地打交道。
As you have already seen, chatting can help us with many things, but it's not magic. The purpose of this article is to show that chatting is more than just a way to kill time and that chatting definitely has a place in the daily routine of the Chinese learner.
如你所见,聊天可以帮助我们很多事,不过它不是魔法。本文的目的在于解释聊天不仅仅只是打发时间的方法,它在中文学习者的日常生活中绝对是有一席之地的。
Translated from: hackingchinese