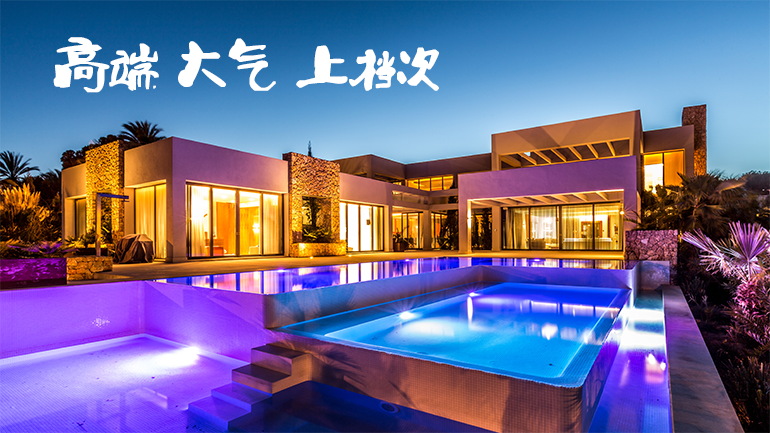 高端大气上档次 (gāoduān dàqì shàngdǎngcì) became incredibly popular in 2013. Nobody is exactly sure of the etymology of the phrase. The most common theory is that it started on the 2005 TV soap opera My Own Swordsman (《武林外传》). In one particular episode, a cook was ordered to make a mooncake that was "high-end, elegant and classy". Frantically trying to get it right, he ended up making a hamburger. More often than not, the phrase is deployed in jest of something that's over-elaborated or contrives to be classy, such as:
"高端大气上档次"于2013年开始流行,其起源不详。最常见的说法是该用语来源于2005年的电视连续剧《武林外传》。该剧中有一集讲述厨师被要求做月饼,这个月饼必须"高端、大气、上档次"。为了满足要求,结果他把月饼做成了汉堡。该短语通常带有戏谑意味,夸张地描述某样东西或刻意追求"上档次",例如:
I just ate a bowl of delicious high-end, elegant, classy instant noodles: lobster flavor!
wǒ gāng chīle yīwǎn gāoduān dàqì shàngdǎng cì de fāngbiànmiàn: lóngxiā wèi de!
我刚吃了一碗高端大气上档次的方便面:龙虾味的!
Another comic effect might be to use the term where the terms high-class or classy are more or less irrelevant. Thus, the term is redundant and accordingly amusing:
该短语的另一种幽默效果在于它可以用于描述与"高端"或"上档次"毫无关系的东西,因而显得赘余,产生幽默效果:
I want to make my resume look high-end, elegant, classy.
wǒ xiǎng ràng wǒ de jiǎnlì kànqǐlai gāoduān dàqì shàngdǎng cì.
我想让我的简历看起来高端大气上档次。
Like many a Chinese word, the (rather long) phrase has mutated. Nowadays it is completely fine to just drop the second character in each adjective for the abbreviated version, 高大上 (gāodà shàng), as in:
像许多汉语词汇一样,这个比较长的词语也简化了。如今,该词简称"高大上",全称中的每个形容词的第二个字均被省略。例如:
How can I make a high-end, elegant, classy travel plan on a 2,000 RMB budget?
wǒ zěnyàng cáinéng huā 2000 kuài qián guīhuà yīcì de lǚxíng?
我怎样才能花2000块钱规划一次高大上的旅行?
If any conclusion can be drawn, then it's likely that if you really want to be high-end, elegant, or classy, then you be might well be better off not using any of these gaudy terms at all.
简言之,如果你真正想变得高端、优雅或上档次,你最好不要使用这些华而不实的词汇。
Translated from: theworldofchinese.com