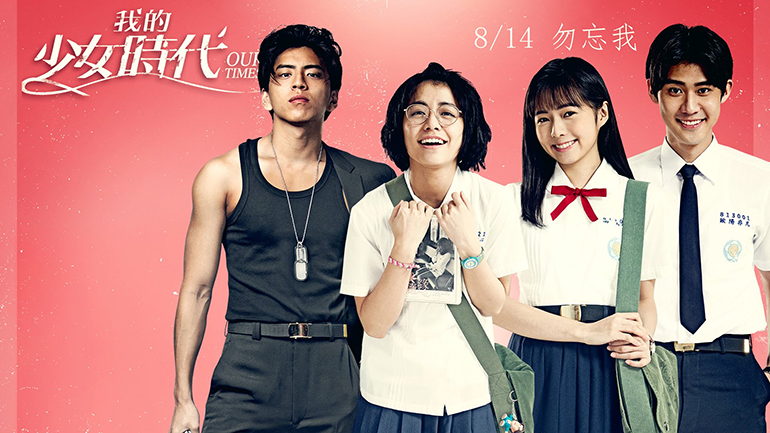 The big-screen debut of veteran Taiwanese TV drama producer Frankie Chen Yu-shan is a smartly cast, sweetly nostalgic teen romance with juvenile storytelling.
台剧王牌制片人陈玉珊之作首次登上大荧幕,这是一部带有甜美怀旧气息的青涩爱情片,角色挑选得非常合适,叙述风格则十分青涩。
Described as the woman's version of You Are the Apple of My Eye (2011), the semi-autobiographical Asian blockbuster about the first love of author-helmer Giddens Ko, Our Times manages to portray young romance in all its awkward splendor but fails to live up to the narrative sophistication and emotional persuasiveness of the earlier film.
这部席卷亚洲的半自传式影片讲述了平凡少女林真心的初恋故事,被称为女版的《那些年》。《我的少女时代》成功的演绎了一段青涩而美好的初恋故事,而在叙事技巧的精细程度和情感的感染力上则不及《那些年》。
Taiwan's best box-office performer in 2015 so far, it has grossed $12.6 million since mid-August and topped the chart in Hong Kong, beating The Martian upon release. In Singapore and Malaysia, it landed in second place. The film should be able to command a following in niche markets in the U.S., if the current popularity of Asian TV dramas and Asian pop is a reliable indicator.
在台湾,这部影片已经成为2015年至今最卖座的电影,从八月中旬至今获得1260万美元票房的收入,在台湾这部影片的票房也位居榜首,在《火星救援》上映之初就完败后者。在新加坡和马来西亚,它也荣登票房榜眼。当今当前亚洲电视剧和流行文化已经成为美国市场的主流风向标,由此看来,这部电影接下来也势必征服肥厚的美国市场。
Chen's roots in TV drama are reflected in the film's penchant for manga-inspired slapstick and cartoonish sidekicks. While this type of humor is not to everyone's taste, the timing and delivery here are spot-on.
影片中穿插了许多漫画风格的逗闹场景和卡通形象式的小跟班角色,由此可见陈玉珊在电视剧领域的创作根底。这种幽默风格也许不是老少咸宜,但出现的时机和传达的方式都很到位。
Chen also made savvy casting choices. Chien and Lee are fitting as brainy but bland campus eye candy. Chien's acting leaves much to be desired but even that seems to be in character. Vivian Sung and Darren Wang's performances are reasonably nuanced for fresh talent. Wang is not only charming as Hsu Taiyu, but seems to have stepped straight out of the '90s, with his tan, his oozing machismo, bushy eyebrows and Julia Roberts grin.
陈玉珊在演员的选择上也非常老道。简廷芮和李玉玺都堪称大学校园里美貌与智慧并重的女神和男神。简的演技还有很大的上升空间,不过即便如此她也把角色演绎的很到位。作为新人, 宋芸桦和王大陆的演技已经可说十分精湛了。王不仅完全表现出徐太宇的魅力,而且他小麦色的皮肤、值得称道的男子汉风范、浓密的眉毛和茱莉亚•罗伯茨式的笑容,看起来活脱脱是从90年代穿越而来!
中英对照经典台词:
Classic lines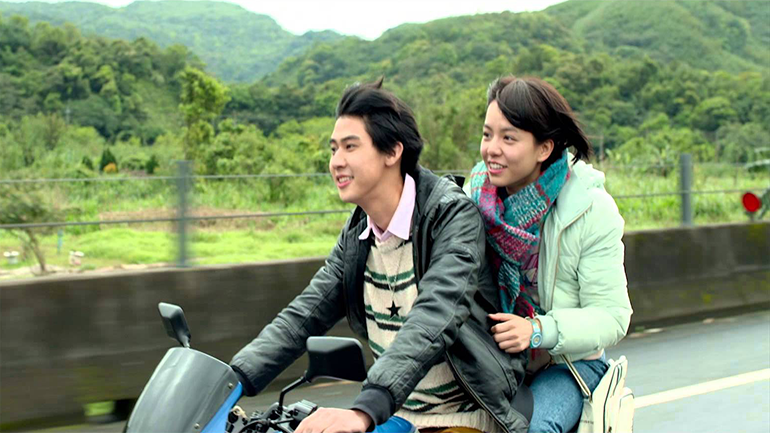 Time flies, yet there is always a song engraving in your mind; and in the crowd, there is always someone waiting right there for you to turn round.
时间太快,总有一首歌,你忘不掉,人海茫茫,总有一个人,守候在角落,等你回首。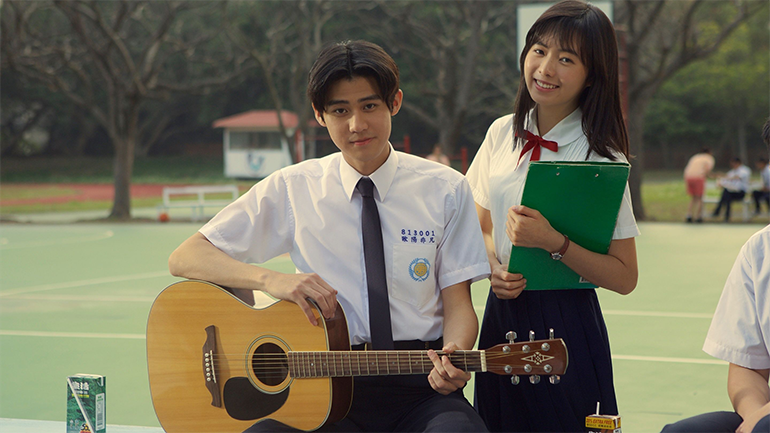 Youth always starts to glitter for someone.
青春总会因为一个人开始闪闪发亮。
Or, we always keep watching the back of someone but forget the one with whom we feel comfortable and relaxed, and who strikes us the most.
或者一直以来都是远远望着谁的背影,却忘了身旁让自己最自在相处的那个人,最让人动心。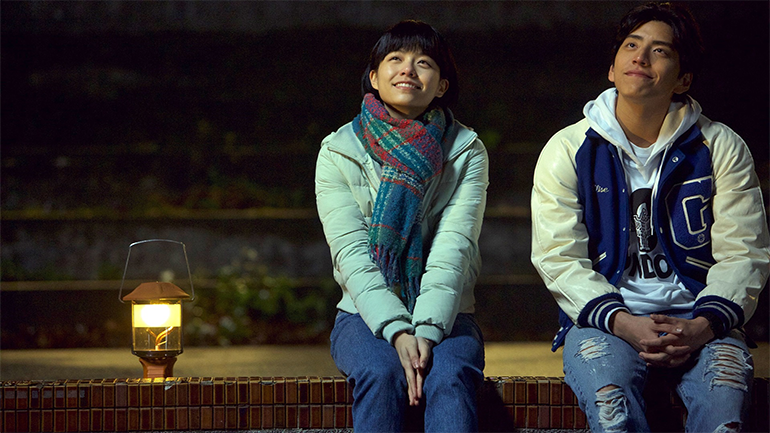 I wish to be part of your wish.
我的愿望,就是希望你的愿望里,也有我。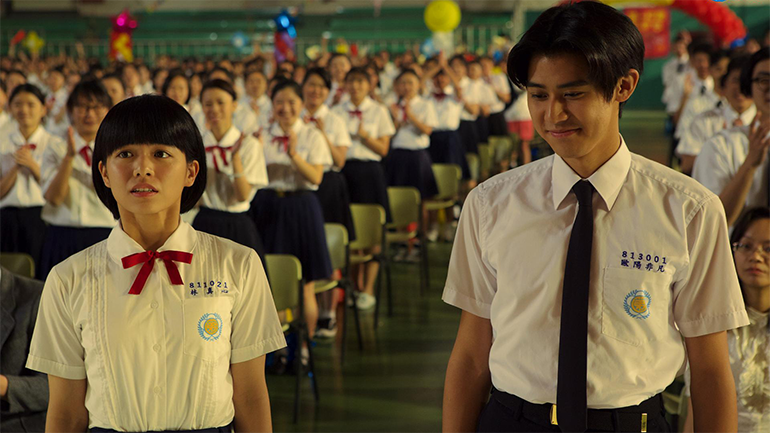 Thanks for your company in the years of my youth.
谢谢你出现在我的青春里。
When girls say "I'm OK", it actually means "there is something wrong"; when girls say "it's okay?", it actually means "it's not okay".
当女生说没事,就是有事,没关系就是有关系。