Have you ever felt confused about why Chinese say "买东西 (mǎi dōng xi, shopping)" instead of "买南北 (mǎi nán běi)"? "东 (dōng, east), 西 (xī, west), 南 (nán, south) and 北 (běi, north)" are all nouns of locality in Chinese, but why are "东" and "西" used to stand for goods?
你是否被这样的问题所困扰过:为什么中国人说买"东西",不是买"南北"?"东西南北"本来都是表示方位的词语,为何后来"东西"又被当作物品的意思呢?
One story is that "东西 (dōng xi)" dates from Tang Dynasty, whose capital was located in "长安 (cháng ān)", as you see in the picture below.
有一种说法是,"东西"语源自唐朝时期。那时候的首都叫长安,样子就和下面的图是一样的。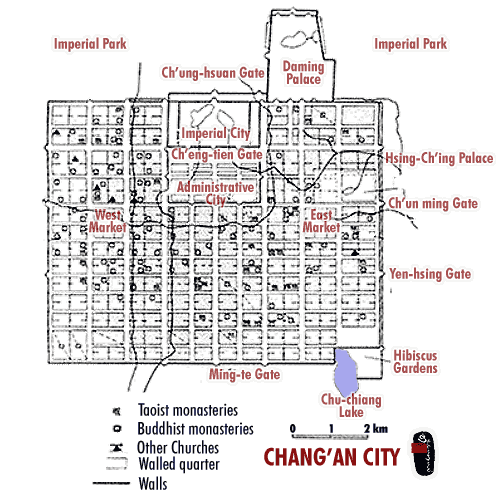 Chang'an Imperial City was located in the north, surrounded by many oblong "坊 (fāng, lanes)" and "市 (shì, market)" enclosed by high walls. In the east and west of Chang'an City, there were two markets, namely 东市 (dōng shì, East Market) and 西市 (xī shì, West Market). They were both a large goods distributing centre. At that time, residents were forbidden to buy goods along the roadside, so they had to go to the East Market or West Market instead. Shopping at the East Market was called "买东 (mǎi dōng)", and "买西 (mǎi xī)" at the West Market. As time passes, "东西 (dōng xi)" has become a word meaning goods and then the phrase "买东西 (mǎi dōng xī)" has spread far and wide.
长安皇城位于北部,其余区域遍布着坊、市。坊与市呈长方形,四周围以高墙。在长安的东边和西边,有两个市场,被叫做东市和西市,是规模庞大的商品集散地。那时候人们不能在路边买物品,他们只能去东市和西市买物品。到东市买物品就称"买东",到西市就称"买西"。久而久之,"东西"便成了货物的代名词,于是"买东西"一词就流传开来。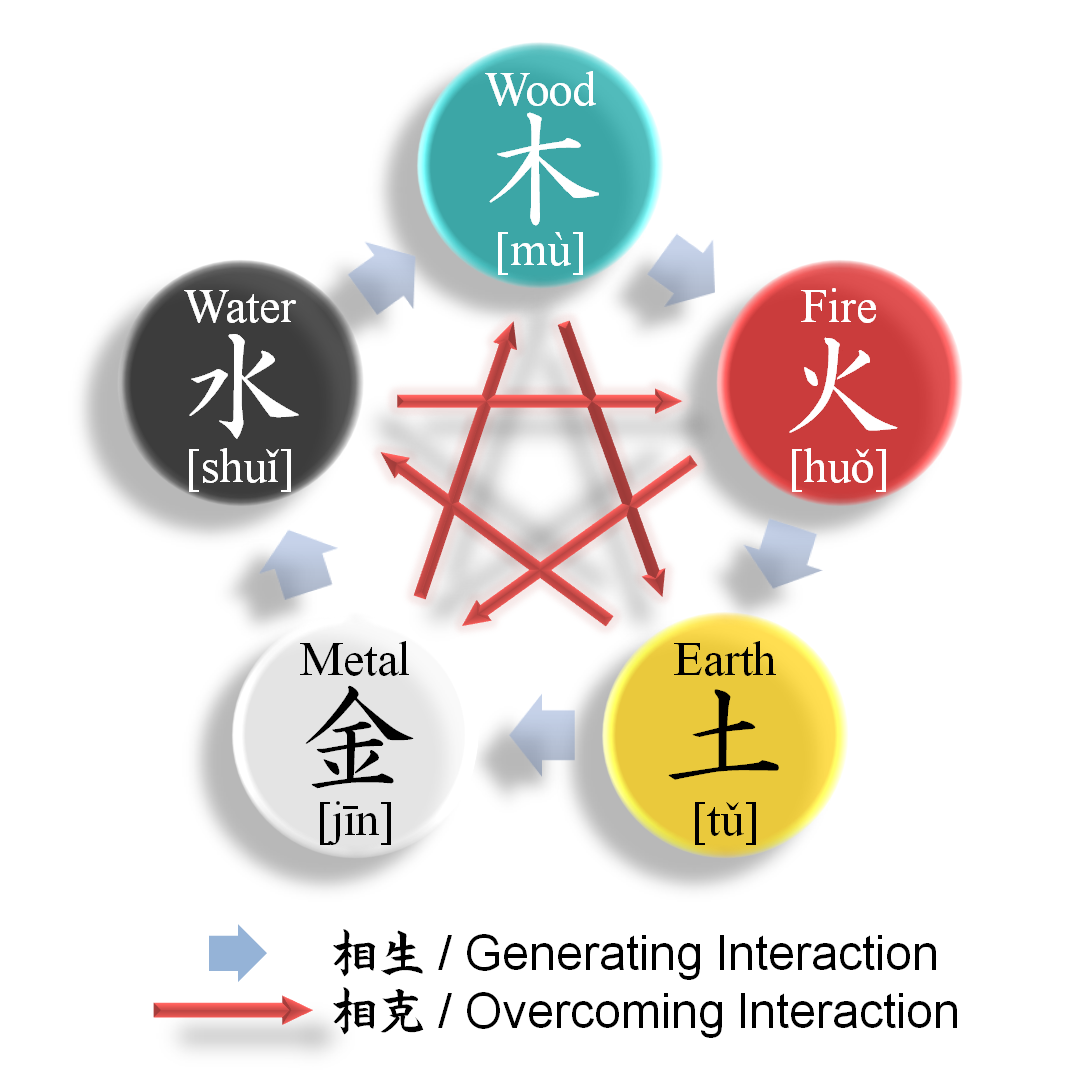 Another story is that "买东西 (mǎi dōng xī)" comes from "五行" or "five elements" (wǔ xíng, a fivefold conceptual scheme that many traditional Chinese fields were used to explain a wide array of phenomena) in Chinese traditional culture. Ancient Chinese people discovered the five elements "金 (metal, jīn), 木 (wood, mù), 水 (water, shuǐ), 火 (fire, huǒ), 土 (earth, tǔ)" could form many other new substances after being mixed and processed. They thought almost everything in daily life were made from "金 (jīn)" and "木 (mù)" which corresponded to the directions of west and east. Therefore, "东西" was naturally taken as the general word referring to all stuff and objects. Nowadays, with the development of science and technology, modern people have gained a new understanding about the world, but they keep using "东西 (dōng xī)".
另一种说法是来源于中国传统文化里的"五行"。中国古人发现,金、木、水、火、土五类物质经过混合加工,可以构成许多新的物质来。古人认为生活中使用的所有物体差不多都是由金和木两物质做成的,而在"五行"中金对应西、木对应东,因此,顺乎其然地便把"东西"二字当成了用来泛指物质、物体的代名词了。现在,随着科学技术的进步,今人对世界的认识早已有了新的认识,但"东西"的这一用法却被一直沿用了下来。