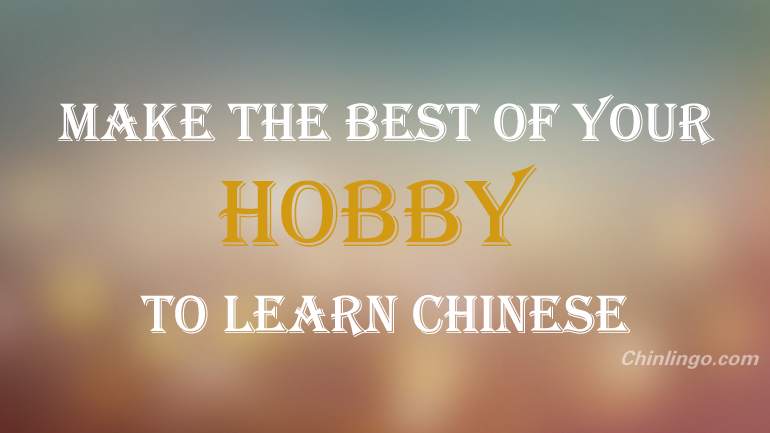 The best way of staying motivated is to make sure you learn things you're really interested in.
最好的维持动力的方法就是要确保你所学的是自己真正感兴趣的。
Think about what you like doing in your native language, or perhaps things that aren't related to learning languages at all. Then see if you can convert these to Chinese or use them indirectly in your language learning. This article will discuss a few hobbies and how they can be used as learning opportunities.
用你的母语思考一下自己喜欢做的事,可以是一些和语言学习完全无关的事情。然后看看能否将这些事转换成中文或间接地在语言学习过程中使用。本文将探讨一些兴趣爱好以及如何把它们作为学习机会。
Sports – You can use sports directly in your language learning by practising them in the target language. This is a great opportunity to not only learn the language, but also to make friends. You probably need to be in China to do this, though, but don't despair if you don't, you can still use sports indirectly, such as through broadcast matches, reading sports-related news in Chinese or chatting about sports with other fans.
运动。你可以在学习语言时直接用目标语练习体验运动。这不仅对于学习语言并且结交朋友都是很棒的机会。你可能需要呆在中国才可以实现,不过,要是没有的话也不用失望,你仍可以间接地体验运动,例如通过体育广播、阅读体育相关中文新闻或者和其他粉丝一起聊聊体育。
Music – Sports require you to be in China to perform in Chinese, but you can sing anywhere if you want to. That doesn't actually require you to go to China, you could find a local group of Chinese exchange students and see if you can join them.
音乐。体育需要你在中国进行操作,但是你想要的话可以随地歌唱。那并不需要你到中国去,你可以联系当地的中国交换生群体,看看你可否加入他们。
Games – Playing games of different kinds in Chinese is a great way of practising. There are several traditional board games that are either of Chinese origin or are very popular in China, such as Weiqi (Go), Xiangqi (Chinese chess) and Majiang (Mahjong). You can also play computer games in Chinese. Regardless of which kind of game you play, there will be thresholds you need to get past before it gets fun. In other words, you'll have to learn the specific vocabulary involved, but once you've done that, it's a very enjoyable way of learning.
游戏。玩玩各种不同的中文游戏是个很好的练习方式。有许多中国本土或在中国非常流行的各种传统桌游,比如围棋、象棋和麻将。你也可以玩中文的电脑游戏。无论你玩的是哪种游戏,在你体会到趣味之前总是需要你通过一些关卡。换句话说,你需要学会一些具体的相关词汇,不过,一旦你开始了,那将是个很愉快的学习方式。
Translated from: about education