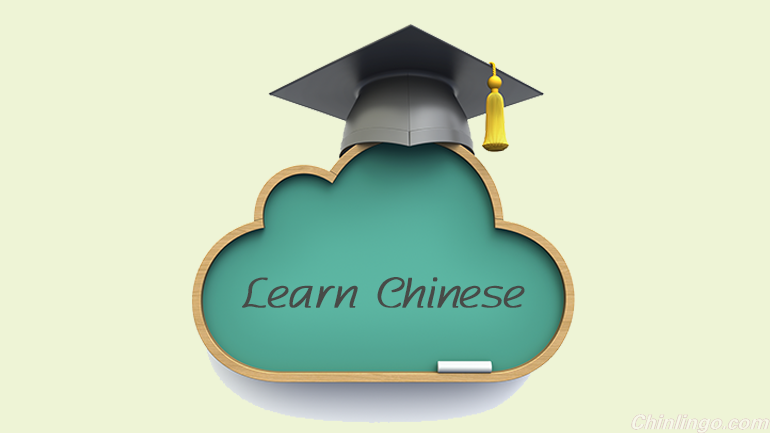 Chinese fever is sweeping all over the world. Some foreigners in China are able to ask directions in Chinese, and some can even speak Chinese dialects. Statistics show that there had been more than 100 million Chinese learners in the world by March 2014.
"汉语热"正在席卷全球,一些"老外"在中国问路都开始用中文了,还有的外国人甚至能讲中国的方言。统计显示,截至2014年3月,全球汉语学习者已超过1亿人。
With such an army of Chinese learners, one can not help asking: who are learning Chinese and why do they learn Chinese?
如此庞大的"学汉语大军",不禁让人好奇:到底什么样的外国人在学习中文?他们又是为什么学习呢?
Andre – A traveler enlightened in a Thai temple
在寺庙中受到启迪的旅行家
Living in China for less than a month and knowing little about Chinese, Andre, a 25-year-old guy, decided to quit the job provided by the Italian director Tornatore and started to learn Chinese at his own expense in Beijing Foreign Studies University.
When asked why he learned Chinese, the shy guy became talkative. The story can be started from the travel to Thailand a year ago when he lived in a temple for some time in order to experience the local culture, where he established friendship with the monks.
刚刚来到中国未满一个月的安德烈,没有一点汉语基础。已经25岁的他毅然辞去了意大利导演多纳托雷手下的工作,自费来到北京外国语大学学习中文。问起他学习中文的缘由,腼腆的安德烈却一下打开了话匣子。那还要从一年前的泰国之行说起,为了感受当地的文化,他曾在寺庙中待过一段时间,与那里的僧人成为了朋友。
They went deep into a variety of topics. When it came to the culture and development of Chinese Buddhism, he was enlightened, which finally resulted in his close connection with Chinese culture. After much thought, he decided to come to China. "Everything here in China is interesting" , he said, "People practice Taiji in parks, play Chinese Chess at roadside stone tables and even write Chinese characters on stone slabs with an ink brush dipped in water. All these are amazing to me. I am determined to travel through the country to experience the local customs and culture." Therefore, learning Chinese became the first step prior to his travel around China.
随着他和泰国僧侣交谈的深入,聊到了中国佛教的文化及发展,他像是受到启迪一般,与中国文化结下了不解之缘。在一番深思熟虑之后,安德烈决定来中国。"这里的一切太有趣了。"他说,"早晚在公园里能见到练太极的人群,路边的石桌成了人们下棋的领地,还有用特制毛笔蘸水在石板上练字的大爷、大妈,这一切都让我感到新奇。我今后一定要走遍中国的大江南北,了解各地的风土人情。"而学习中文成为了他走遍中国的第一步。
Li Beibei – A faithful fan of Chinese TV dramas
中国电视剧的"铁杆粉丝"
She was an exchange student from Germany and her Chinese name was Li Beibei, a beautiful name matching the lovely girl. With plump figure and short, blond hair, she looked easy-going but also individualized. Although shy and quiet, she had no difficulty in daily Chinese communication.
她是一名来自德国的交换生,中文名叫李蓓蓓,光听名字就知道这是一个可爱的姑娘。丰满的身材再加上一头金黄色的短发,让她看起来随和中又不乏个性。害羞的她话不多,日常的汉语交流根本难不倒她。
Although it is the first time she has come to China, the 19-year-old girl has been learning Chinese for two years. She started to learn Chinese simply out of interest. She told me excitedly, "Chinese is very beautiful. It has four tones while other languages have only rising and falling tones. Speaking Chinese is just like singing a song. Who can resist the charm of such a beautiful language?"
19岁的李蓓蓓虽然是第一次来中国,但学习汉语已经有两年时间了。开始学习中文的原因很简单,就两个字——"热爱"。她兴奋地告诉笔者:"中文实在是太美了,其他语言只有升、降两个音调,而中文却有4个!说起话来就像是在唱歌,这么迷人的语言怎么能不让人动心呢?"
When it came to Chinese TV dramas and pop stars, her face lighted up further. Undoubtedly, she is a die-hard fan of Chinese TV dramas as she knows many pop stars that I, even as a Chinese native, don't know.
说到中国的电视剧和明星,李蓓蓓更是满脸的享受。看得出,她是一个中国电视剧的"铁杆粉丝",很多连笔者都叫不上名字的明星,她都能一一道来。
"Now, Chinese elements are seen everywhere in Germany. You can hear people around you talking about China's development, Chinese culture and job opportunities in China…. More and more kids start to learn Chinese and it looks cool if you can speak Chinese. " says Li.
"现在,中国元素在德国已经随处可见,到处可以听到人们在谈论中国的发展、中国的文化、中国的工作机会……越来越多的家庭开始让孩子从小学习中文,讲中文也变成了一件很酷的事情。"蓓蓓说。
Abnesti – A French guy who visited China 6 times in 6 years
艾博 – 6年6次来华的法国小伙儿
6 years ago, he became fascinated by Chinese, when Abnesti and his friends were taught by their teachers how to bargain with vendors in scenic spots during his first visit to China. However, foreigners speaking Chinese seemed strange to the vendors. As a result, they rushed to peddle their products. For the very first time, he felt the pleasure of communicating in Chinese. He said, "One would always be moved by the friendliness and hospitality of Chinese people."
说起真正爱上中文,还是6年前艾博第一次来中国的时候,老师教他们与旅游景点周围的小商贩讨价还价。一看这群"老外"会讲中文,小贩们新奇不已,一窝蜂地全都挤上去推销自己的产品,那是他第一次感受到用汉语交流的乐趣:"中国人的友好与热情常常让人感动。"
As for his future plan, Abnesti said he wanted to work and live in China after graduation. " For me, learning Chinese brings me not only fun but also a new and competitive skill which will favor me with opportunities on certain occasions. "
谈起今后的打算,艾博表示毕业后想继续留在中国工作和生活。"在我看来,汉语除了带给我乐趣,它还是一项新的、有竞争力的技能,让我在一些场合受到青睐并获得机会。"
James, an American linguist and also a professor from Beijing Foreign Studies University, said in an interview: "The prosperous China has provided Chinese with greater potential of development. The Chinese ancient history and splendid culture have demonstrated its powerful vitality to attract more and more foreign scholars and fans of Chinese. Undoubtedly, learning Chinese will facilitate your understanding about China and your further study of Chinese culture."
现在任教于北京外国语大学的美国语言学家詹姆斯教授在接受本报采访时说:"中国的强盛让中文获得了更大的发展潜力,不仅如此,中国的古老历史和灿烂文化显示出了超强的活力,从而吸引着众多外国学者和爱好者的目光。毋庸置疑,学习中文能够更好、更方便地了解中国,从而进一步研究和学习中国文化。"