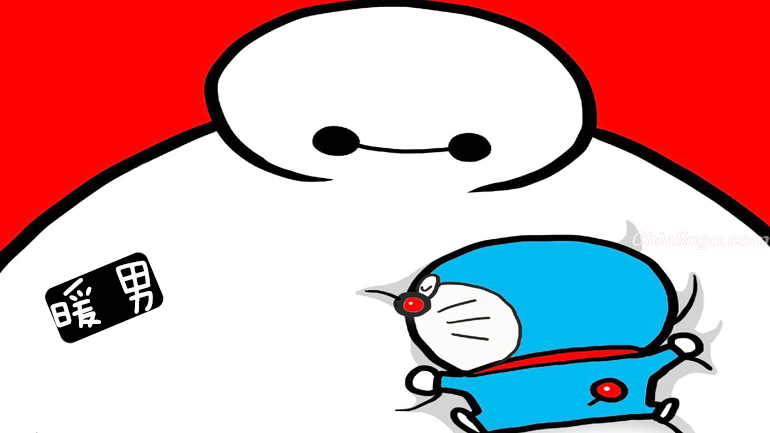 In Chinese, "暖男 (nuǎn nán, sunshine boy)" refers to a man who makes others feel warm just like the sunshine in the morning. These men usually tend to be considerate towards their families and are good at cooking. More importantly, they can fully understand and sympathize with others' feelings.
中文里,"暖男"一词是指像煦日阳光那样,能给人温暖感觉的男子。他们通常细致体贴、能顾家、会做饭,更重要的是能很好地理解和体恤别人的情感。
"暖男 (nuǎn nán)" looks decent and clean-cut. He pays more attention to the inner cultivation than the outward appearance. He also knows how to care for the family, and often brings "sunshine" to his family members, and friends.
"暖男"长相多属干净清秀的类型,打扮舒适得体,不会显得过于浮夸。他们强调外在形象,更强调内在。同时,他们还懂得爱护家人,是能给家人和朋友温暖的阳光男孩。
These "暖男 (nuǎn nán)" are also known as caring, kind-hearted and honest without hypocrisy. That's the main reason why fans regard 暖男-like stars as their idols. The fans believe that being a "暖男 (nuǎn nán)" requires both a glowing appearance and a heart full of love, peppered with a sense of justice.
"暖男"们还有一个特质是他们一般都很有爱心,善良正直,不虚伪。这也成为广大粉丝们把暖男明星奉为偶像的重要原因之一。他们认为暖男不仅要有阳光的外表,还应该有一颗充满爱心而富有正义感的内心。
For now, being a "暖男 (nuǎn nán)" needs the following three features:
时下暖男应具备三项特质:
First, being willing to take on any burden. A "暖男 (nuǎn nán)" will always be there to give a warm hug when dealing with some unreasonable emotions from girls.
一是任劳任怨。"暖男"面对女性那些无法理解的情感情绪时能挺住,能一直给予温暖的怀抱。
Second, being able to dig out the thoughts hidden in a woman's heart. Some women tend to take aggressive and some might take more manly measures, like attacking and getting angry, to hide their fears and weaknesses. However, "暖男 (nuǎn nán)" can see through this behavior and know what these women really want.
二是能翻译出女人内心深层次的想法。有些女性倾向于用男性的方式,比如攻击、发怒等强有力的方式来掩盖内心的害怕与脆弱。不过,暖男是有能力翻译出这层意思的,看到女人们用很恶劣的方式所掩盖住内心真正的渴望。
Third, leadership. A "暖男 (nuǎn nán)" should not only understand women, but also stick to their ideas, or women still can't feel safe. A "暖男 (nuǎn nán)" is able to hold a woman tightly when she is in a restless mood, letting her know that everything is going to be okay, while sticking to his own principles.
三是领导的功能。暖男不光是要能理解女人,还需要坚持自己的想法,否则女人还是得不到安全感。一个"暖男"能在女人情绪躁动时抓住她,让她有方向感,同时还要坚持原则。
By making a meal for you, putting a coat over your shoulders and preparing hot baths for you, a "暖男 (nuǎn nán)" warms your body. By giving you tight hugs, giving encouragement and listening eagerly, a "暖男 (nuǎn nán)" warms your heart.
为你烹饪热腾腾的饭菜,帮你披上大衣还有为你准备热水洗澡,"暖男"温暖了你的身体。给你紧紧的拥抱,对你说着鼓励的话语还有急切地聆听你说话,"暖男"温暖了你的内心。
Chinese word "暖男 (nuǎn nán)" comes from the Internet, showing how people are yearning for an intimate relationship between human beings in an indifferent society.
"暖男"一词的出现,是网络时代的创造,同时也说明在人心普遍冷淡的社会,人们渴望的是人与人之间的一种和谐与亲密的关系。