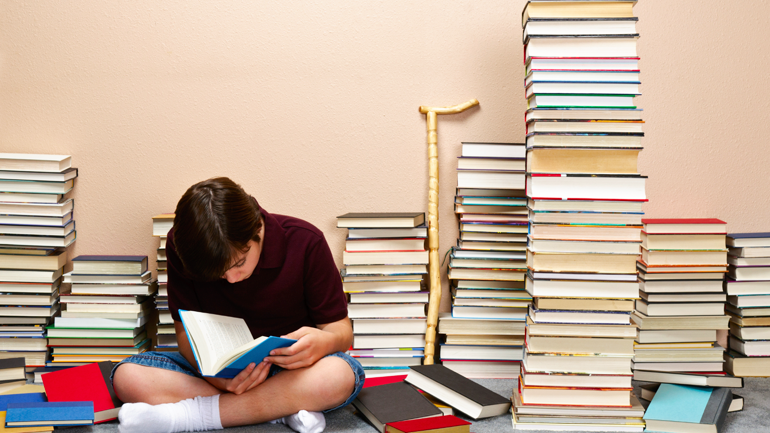 If we want to read quickly, you first need to identify where you have problems and what skills you need to improve. Here are some obstacles that might affect you:
要想做到快速阅读,首先你得确定自己哪里出了问题以及需要用什么技巧去提高。以下是一些会影响你阅读的障碍:
Weak vocabulary
词汇量薄少
Weak connection between words and their meaning
不能将字词与其含义很好地联系在一起
Weak reading skill
缺乏阅读技巧
Weak grammatical understanding of Chinese
中文语法理解能力差
How to practise reading speed
如何练习阅读速度
If you don't already read a lot, start reading more: None of the following advice is any use at all if you don't practice. This will help alleviate all the problems described above.
如果你阅读的东西不是很多,那就开始多阅读。不练习的话,以下谈到的建议对你毫无用处。多阅读有助于缓解上述问题。
Force yourself to read slightly more quickly than you normally do: Use a pointer of some kind (your finger, a pencil) and run it along the lines of characters at a specific pace and read at that pace. If you miss words, skip them. The goal is to make your brain accustomed to reading more quickly.
迫使自己的阅读速度比平常快一点。用手指或铅笔等工具以一定的速度指着每一行字,并跟着这个速度进行阅读,跳过没看清楚的字词。这样训练的目的是使你的大脑习惯于更快速的阅读。
Make sure you know enough words: If you lack key vocabulary on a reading comprehension test, you will have a problem, even if you can read words you know fast as lightning.
确保自己认识足够的字词。在阅读理解测试中,如果你不懂里面的关键词,你就会出问题,即使你可以飞快地阅读你认识的字词。
Read a passage more than once: If you read a passage a second time, you can mark important words and become aware of the structure of the sentences and which parts where actually crucial to understanding. Read the passage again with these words underlined. If some words still slow you down, stop and practice them and read again.
反复阅读同一篇文章。在你阅读第二遍时,你可以记下重要的字词,了解句子的结构并知道哪部分对理解文章很关键。第二遍结束后,带着划线的字词再次阅读文章。要是还有一些字词拖慢速度,那就先暂停,练习一下这些字词再继续阅读。
Practice reading aloud: This might seem counter-intuitive, but works well if your reading speed is slower than normal speaking speed. If you want to learn to read faster than speaking speed, you need to stop sub-vocalising.
练习大声朗读。这种做法似乎有违语感,但是,如果你的阅读速度比正常的语速慢,这种方法却是非常实用的。如果你想让你的阅读速度快于说话速度,你就得停止默读。