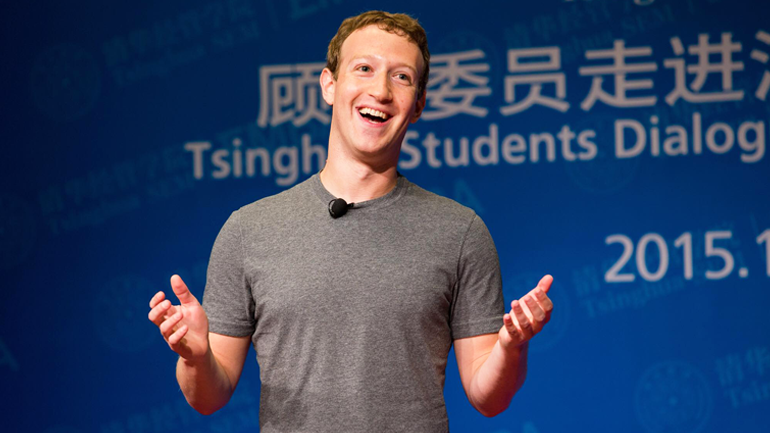 Facebook cofounder Mark Zuckerberg was in Beijing over the weekend visiting Tsinghua University, where he gave a 20-minute speech in Chinese.
The themes of the talk were believing in your mission, caring more deeply than anyone else, and always looking ahead.
"I just gave my first ever speech in Chinese at Tsinghua University in Beijing — on why you need a strong sense of mission to change the world," Zuckerberg wrote in a Facebook posting over the weekend.
"This was also my first real speech in any language sharing how I started thinking about Facebook's mission, what has kept me going through challenging times, and what our mission means now looking ahead for our community of 1.5 billion people," he added.
The Facebook CEO previously visited Tsinghua University last year, when he spoke about innovation in China, Facebook's future in the country, and why he is studying Chinese.
There is, without any doubt, an increasing awareness of the power that China holds over today's global tech companies. We commented on how Tim Cook posing at the Great Wall last week highlights Apple's growing need for a close relationship with the country.
You can watch Mark Zuckerberg's new speech in Chinese with English subtitles below: