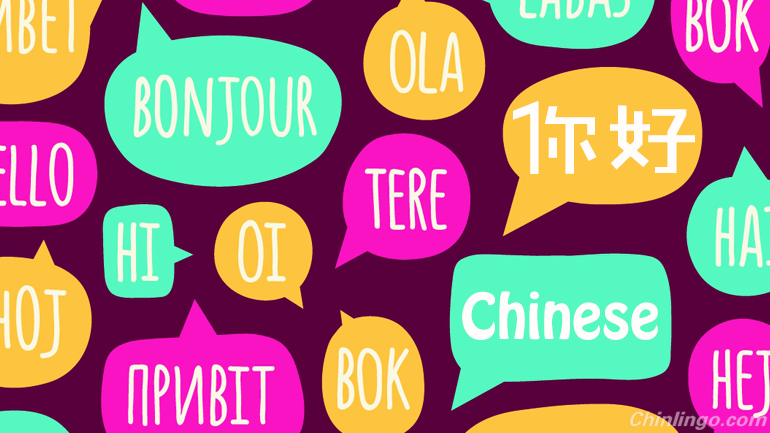 To some extent, Americans have an advantage over much of the world's population: The country's two most widely spoken languages — English and Spanish — are among the most widely spoken worldwide. So, are Americans still willing to take language classes?
在某种程度上,美国人比世界其他许多国家的人有优势:美国两种最广泛使用的语言——英语和西班牙语——是全世界最广泛使用的语言。因而,美国人还愿意学语言吗?
The number of American students who learned a language other than English decreased by about 100,000 between 2009 and 2013, according to research by the Modern Language Association. For many, taking a class in economics might seem more beneficial than a French course. But is it really?
根据现代语言协会的研究,在2009年到2013年期间,学习英语以外语言的美国学生人数减少了约10万人。对许多人来说,学习经济学比学法语有用得多。但果真如此吗?
The Chinese dialects combined already have more native speakers than any other language, followed by Hindi and Urdu. English comes next with 527 million native speakers. Arabic is spoken by nearly 100 million more native speakers than Spanish, which has 389 million speakers.
汉语及方言的母语者人数最多,其次是印地语和乌尔都语。之后是英语,有5.27亿母语者。以阿拉伯语为母语的人数比以西班牙语为母语者多近一亿人,后者为3.89亿人。
Which languages will dominate the future? Predictions vary, depending on your location and purpose. But here are a few ways to approach this question.
哪些语言会主导未来?人们的预测因地点和目的而异。但以下是回答这个问题的几种方式。
You want to make money in growth markets? These will be your languages.
你想在新兴市场赚钱吗?那这些将是你要学习的语言。
In a recent U.K.-focused report, the British Council, a think tank, identified more than 20 growth markets and their main languages.
智囊机构英国文化协会在不久前一份以英国为中心的报告中列出了20多个成长市场及其通用语言。
Of course, demographic developments are hard to predict. Moreover, the British Council only included today's growth markets, which says little about the growth potential of other nations that are still fairly small today. Also, Arabic and Chinese, for instance, have many dialects and local versions, which could make it harder for foreigners to communicate.
当然,人口发展很难预测。而且,英国文化协会只包括了今天的新兴市场,这并不说明其他较小的国家没有发展潜力。而且,阿拉伯语和汉语等语言有许多方言,这会令外国人更难和当地人沟通。
Despite all that, the chart above gives a broad look into which linguistic direction the business world is developing: away from Europe and North America, and more toward Asia and the Middle East.
尽管如此,人们大致可以看到商业界的语言学发展方向:从欧美转向亚洲和中东。
You want to speak to as many people as possible? How about Chinese, Spanish or French?
你想和尽可能多的人口沟通?那学习中文、西班牙语和法语吧。
German linguistic expert Ulrich Ammon, who conducted a 15-year-long study, recently released a summary of his research. In his book, Ammon analyzes the languages with the most native speakers and the most language learners.
德国语言学家乌尔里希·阿蒙不久前发表了其15年来研究的概要。在其著作中,阿蒙分析了母语者最多的语言和学习者最多的语言。
Here's his top three of the languages you should learn if you want to use the language as often as possible, everywhere in the world.
如果你想尽可能经常地在世界各地应用所学语言,那么以下是阿蒙鼎力推荐的三种语言。
Chinese. "Although Chinese has three times more native speakers than English, it's still not as evenly spread over the world," Ammon said. "Moreover, Chinese is only rarely used in sciences and difficult to read and write."
汉语:"虽然汉语的母语者比英语多三倍,但汉语在全球分布并不均匀。不仅如此,汉语在科技界中也很少应用,而且难以读写。"阿蒙说。
Spanish. Spanish makes up for a lack of native speakers — compared with China — by being particularly popular as a second language, taught in schools around the world, Ammon said.
西班牙语:与汉语相比,西班牙语作为第二语言大受欢迎,弥补了母语者的不足。世界各地的学校都开设了西班牙语课程。
French. "French has lost grounds in some regions and especially in Europe in the last decades," Ammon explained. "French, however, could gain influence again if west Africa where it is frequently spoken were to become more politically stable and economically attractive."
法语:"过去十年来,法国在欧洲等地有所衰落。但如果讲法语的西非地区政治更稳定、经济更发达,那么法语可能重拾影响力。"阿蒙解释说。