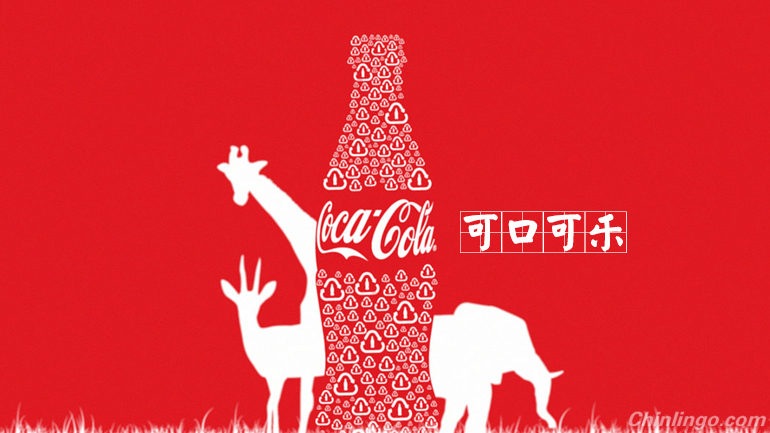 If you're a well-to-do Shanghai resident, you might start a typical day with a cup of Starry Hope, and then check email on your Triple Stars before driving to the office in your Treasured Horse. After work, you might unwind with a cold bottle of Hundred Prestige.
如果你身处上海的小康之家,你的一天通常会从一杯"繁星遍布的希望"开始,然后用"三颗星星"手机查看电邮,接着再驾驶"珍贵的马"到办公室。工作结束后,你或许会喝一瓶冰的"一百个威望"啤酒放松一下。
In case you missed it, that's actually Starbucks, Samsung, BMW and Budweiser.
如果看不懂,告诉你,她们实际上是星巴克、三星、宝马和百威。
The Chinese names of these well-known brands might sound silly in English, but they're key to helping foreign companies rake in billions in China, where a name is thought to make or break your luck.
这些中文直接译名听来或许很傻,却是帮助这些外国企业在中国收入数十亿元的关键。在中国,幸运或不幸都可能缘于你的名字。
For companies, coming up with a name that fits the firm's image is tricky enough.
对于公司们而言,起好一个符合公司形象的名字很复杂。
"The wrong name will just give the wrong impression," said Tait Lawton, founder of Nanjing Marketing Group. Foreign firms have "to understand there is meaning in Chinese characters." Best Buy, for example, didn't have a very catchy Chinese name, using a near-direct translation from English, Lawton said. This electronics retailer never caught on in China.
南京国际营销集团创始人泰特·劳顿说:"糟糕的名字会给人留下糟糕的印象。外国公司必须明白,中国的汉字有其意义在其中。"劳顿举例说,百思买并没有起吸引人的中文名,而是用了直接从英语翻译的名字。这家电子产品零售商在中国始终未曾红火。
Some brands have found success with names that not only sound like their English monikers, but also have significant meaning in Chinese. "Rui bu," used by Reebok, means "fast steps," while Nike goes by "nai ke," which translates to "endurance and perseverance." Coca-Cola came up with a clever one, "kekou kele," which means "delicious fun," and stays true to the original English.
一些品牌则成功地找到既与英文名称发音相似,又兼具美好中文意义的中文品牌名称。如"锐步"意思是"快步";"耐克"的意思则是"耐久和不屈不挠"。可口可乐则找到了一个聪明的解决办法,"可口可乐"意思是"美味、欢乐",而且与英文品牌名称发音相同。
It's important "to connect with the category … [and] to be close to your target audience, to be accessible," said Vladimir Djurovic, CEO of Labbrand, a company in China. Banks, for instance, seeking to attract the rich, should consider names that give off the impression of wealth and prosperity. London bank HSBC went with "hui feng," which roughly translates to "gathered abundance." A direct translation for HSBC, which stands for Hong Kong and Shanghai Banking Corporation, wouldn't have worked — in Chinese, it would have sounded like every other local bank, instead of a global finance powerhouse.
朗标品牌咨询公司首席执行官弗拉基米尔·德鲁维奇说,"为让人更容易记住,起名字重要的是要和自己的产品品类相关联,并易于接近你的目标受众。"例如,银行希望吸引富人客户,就该考虑那些能够彰显财富名称。伦敦汇丰银行的名称翻译成中文是"汇聚、丰裕",如果将其英文名直译则就不会有此效果——香港和上海银行集团,这听来像是地方性银行,而非国际金融巨头。
Others, like French grocery chain, Carrefour, will want to appear more consumer-friendly. Its Chinese name, "jia le fu," means "happy family."
Djurovic said that choosing a good Chinese name can take up to a year. "There is no absolute rule … the right name will always depend on a couple of things," he said.
其他公司则想要更加消费者友好型的名称,如法国连锁超市家乐福,其中文名意为"欢乐和幸福家庭"。德鲁维奇说,选择好的中文名称可能需要一年的时间。"没有绝对的规则,正确的名字往往取决于许多事情。"