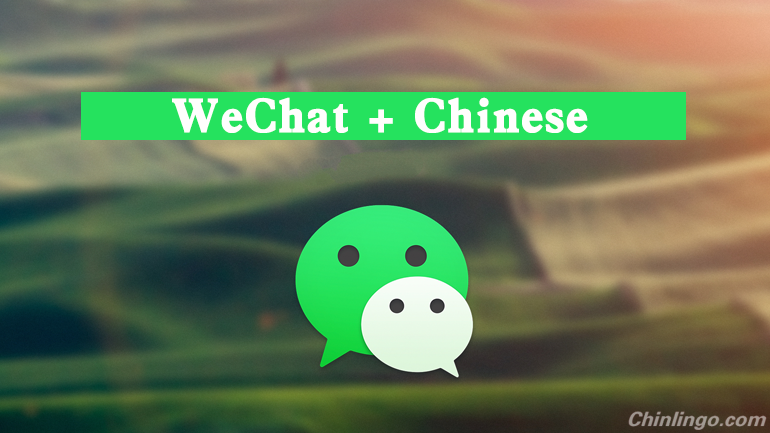 Chinese messaging apps such as QQ and WeChat (微信-wēixìn) have long been favored by Mandarin learners as a great way to practice reading and writing. Instant messaging allows learners to recognize and use characters in the context of a real conversation.
中国的信息应用如QQ和微信一直以来广受中文学习者的喜爱,因为可以作为训练阅读和写作的途径。即时信息可以让学习者在真实的会话环境下认识和使用汉字。
Now, WeChat's 500 million+ users are increasingly choosing to use its voice message (语音信息-yǔyīn xìnxī) function, dropping the relatively laborious option of texting. Just push the record button and off you go – no need to fumble around finding the right character on your screen. And since the streets of Chinese cities are usually bustling and loud, there's no awkwardness in recording and listening to voice messages in public.
现在,微信已有超过5亿用户,且越来越多的人选择使用它的语音信息功能,弃用了相对费劲的文字输入选项。只需按住录音键然后松开发送,不再需要去摸索正确的文字在屏幕的哪个地方。由于中国城市里的街道攘攘熙熙,比较喧哗,所以在公共场合里录音和接听语音信息并不会很尴尬。
WeChat and QQ remain excellent ways to practice reading and writing Chinese, but we definitely encourage learners to embrace the walkie-talkie approach.
微信和QQ还有一些很棒的途径可以用来训练中文阅读和写作,我们强烈推荐学习者好好利用这个对讲方法。
WeChat voice messaging can help improve your fluency and confidence in spoken Chinese. Chatting real-time, in context and with friends is relaxed and authentic – just as learning Chinese should be.
微信语音信息功能有助于提高你的中文口语流畅度和自信心。真实场景下与朋友实时聊天,轻松而且地道,这就是学习中文应该有的样子。
If you need a few moments or even an hour to prepare your reply that's fine! Take your time; you're not under the same kind of immediate pressure to perform as you can be in a face to face conversation. The more you practice all you've learned through your studies, the faster and more at ease you'll become.
要是你需要几分钟甚至一小时思考自己该如何回复的话,不要紧的!慢慢来,这和面对需要立刻执行的压力不一样,你是在面对面地交流。你把自己所学的操练地越多,你的中文就会变得更流利更自然。
Download WeChat if you haven't already, sync with your phone contacts, and add your Chinese-speaking friends. You'll be sending voice message back and forth in no time.
要是还没安装的话,去下载微信,然后同步你的电话联系人,添加你的中国朋友们。相信你很快就可以互相回复语音信息了。
Don't know many native speakers? You can always try the search function to find users nearby – even outside of China.
认识的中国人不多?你可以尝试查找功能,寻找附近的用户,甚至是在国外的人。