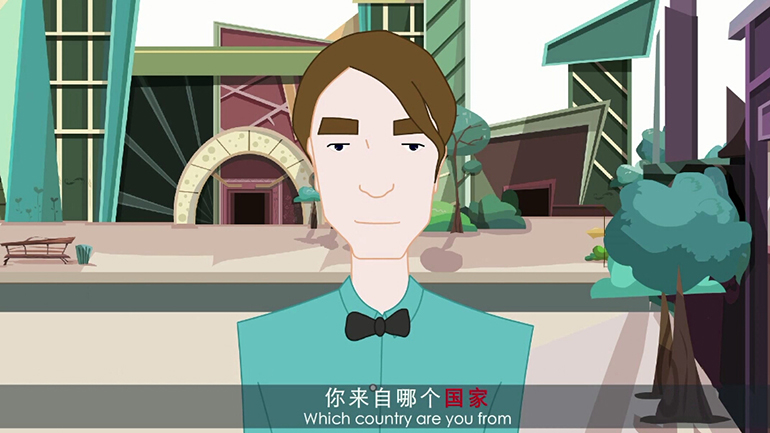 Chinlingo, a startup based in Xiamen, unveiled its online business Chinese courses on Aug. 24th. Chinlingo is a Chinese course design team consisting of professional TCSL (teaching Chinese as a second language) teachers, course consultants and teaching researchers.
Chinlingo business Chinese course is divided into two parts. The first is a pinyin course tailored for beginners, and the second is a scenario Chinese course designed for Chinese learners at HSK 1-3 levels. The courses are short lessons (1-10 minutes for each lesson), allowing users to learn Chinese during breaks. Flashcards, Teaching videos, Follow me (pronunciation imitation), Read me (extended reading) and exercises are parts of each lesson. The following is a sample video clip, and you can learn how to answer the question "where are you from" in Chinese here.
When you live or travel in China, you will always be asked by the local people, "你来自哪里?" (nǐ lái zì nǎ lǐ ) , which means "where are you from". Do you know how to answer it in Chinese? Just watch the video below, and you will get the answer easily. Also, you can learn how to introduce yourself in Chinese as well.