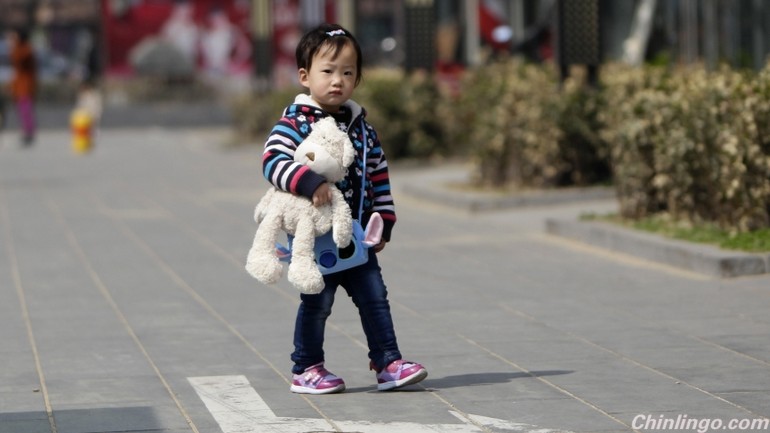 Some three decades after China launched its highly controversial policy restricting families to having one child, the government may soon allow a two-child policy to curb a demographic time bomb.

在中国实施极具争议性的独生子女政策30多年后,政府也许会采取放开二胎政策来遏制人口定时炸弹。
Regarded as one of history's biggest experiments in state-enforced engineering, China's Communist Party brought the one-child policy into law in 1980 in an attempt to stem sky-rocketing population growth.
作为历史上国家强制政策的最大尝试,中国在1980年开始实行独生子女政策,试图遏制人口的飞速增长。
The law is believed to have resulted in millions of forced abortions, and has left China with the combination of a rapidly ageing population, a shallow labour pool and an imbalance in the sex ratio. The resul is a demographic time bomb.
这一政策造成中国迅速老龄化的人口、劳动力储备不足以及性别比例失衡。其结果就是出现了人口定时炸弹。
Liang Zhongtang, a demographer from the Shanghai Academy of Social Science, said the policy should have been abolished "long ago".
上海社会科学院人口统计学家梁忠堂说,这一政策"早就"应该取消了。
However, the government appears to be downplaying the pressing issue, with the National Health and Family PlanningCommission telling the state-run China Daily that no timetable has been set for allowing couples to have a second child.
但是,政府似乎并不在意这个迫切的问题,国家卫生和计划生育委员会2014年对《中国日报》记者说,放开二胎政策尚未有时间表。
The most recent UN report on ageing populations revealed that while China is the world's most populous nation, the decline in birth-rates since the 1990s means its population is also ageing faster than many other developing nations. By 2050, China will have nearly 440million over-60s, according to UN estimates.
最近联合国关于老龄化人口的报告显示,虽然中国是世界上人口最多的国家,但自20世纪90年代以来的出生率下降意味着其人口老龄化要快于其他许多发展中国家。根据联合国的估算,到2050年,中国60岁以上的人口将近4.4亿。
Meanwhile, the working age population fell by 3.71 million, the National Bureau of Statistics reported earlier this year. The labour pool of 16 to 59-year-olds has been dropping since 2012, and has coincided with a downturn in economic growth and a rise in unemployment, Bloomberg reported.
与此同时,国家统计局2015年早些时候称,2014年劳动年龄人口减少了371万。彭博社报道,自2012年以来,16岁至59岁的劳动力人口一直在减少,同时伴随着经济增长减速和失业率上升。
On top of this, there are 33 million more men than women in China.
最为严重的问题是,中国男性比女性多出3300万。
If the new policy is introduced, it will follow the gradual relaxation of the one-child law, as ethnic minority couples, families from rural areas with a first-born girl, and only-child parents, have gone unpunished despite having a second child.
如果实施新的政策,将会进一步放松独生子女政策,因为少数民族夫妇、头胎是女孩的农村家庭以及单方为独生子女父母都可以合法生育第二个孩子。