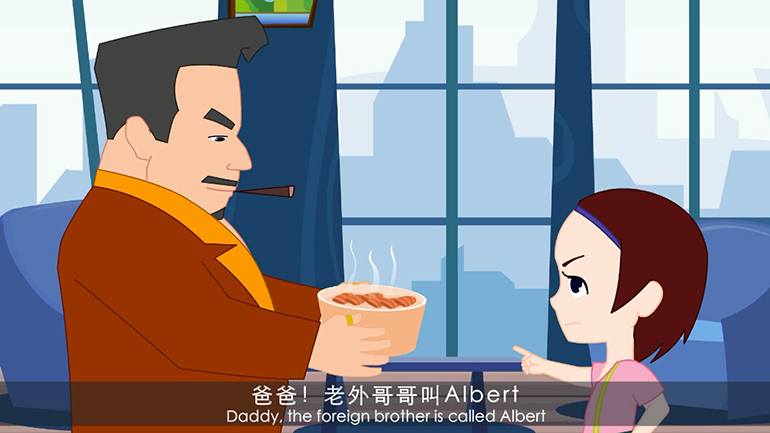 Chinlingo, a startup based in Xiamen, unveiled its online business Chinese course on Aug. 24th. Chinlingo is a Chinese course design team consisting of professional TCSL (teaching Chinese as a second language) teachers, course consultants and teaching researchers.
Chinlingo business Chinese course is divided into two parts. The first is a pinyin course tailored for beginners, and the second is a scenario Chinese course designed for Chinese learners at HSK 1-3 levels. The courses are short lessons (1-10 minutes for each lesson), allowing users to learn Chinese during breaks. Flashcards, Teaching videos, Follow me (pronunciation imitation), Read me (extended reading) and exercises are parts of each lesson. The following is a sample video clip for you to know about the modern Chinese dad.
In the traditional Chinese culture, father is responsible to earn money and support the family, while mother is responsible for raising the children. Father spends little time on the children. In the children's eyes, he is tough and authoritative. However, Severe Father has evolved into Cat Dad gradually in modern China, especially in the urban areas. Cat Dad takes a more softly, softly approach to parenting – preferring to be emotionally sensitive, gentle and relaxed about rules and discipline, in the belief that it will make their offspring self-sufficient and independent. He has little time to communicate with his children, but he is a loving father. When he has the chance to stay with the children, he will try to please them by all means.
For more lessons, please visit us at www.chinlingo.com.