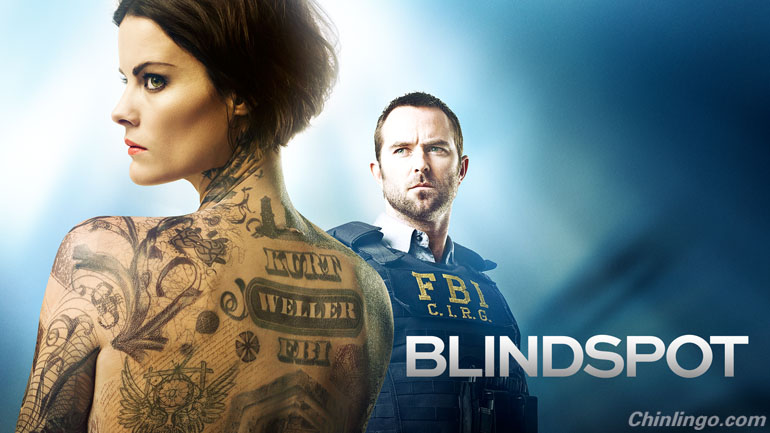 There's long been debate over the world's hardest language and now a television programme has waded into the discussion.
长久以来人们就一直在争论哪门语言才是世界上最难的语言,如今一部电视剧也参与进了这个争论。
Upcoming NBC drama Blindspot made the headlines this week because its leading actress was shown to be speaking fluent Chinese in the pilot episode.
美国全国广播公司即将出炉的电视剧《盲点》本周成为了新闻头条,因为其女主演在试播集中说着一口流利的普通话。
What was most surprising to viewers was that she was speaking Wenzhounese, a Chinese dialect once ranked the hardest to understand.
最令观众感到震惊的是她说的还是温州话,这是一种中国方言,曾被称为最难懂的语言。
It's even been dubbed the 'Devil's Language' by the show.
这部美剧还将这种方言称为"魔鬼的语言"。
Wenzhounese is notoriously difficult to understand.
温州话确实非常难懂,这是众所周知的。
Speakers of the dialect were even used to relay classified information in China during World War II. When Japanese soldiers intercepted the messages, they found it impossible to 'decode'.
二战期间,讲这种方言的人在中国甚至被利用去转播机密情报。当日本士兵截获这些信息后,却无法进行"解码"。
Wenzhou-born Zhao Xing, 34, said: 'I find it interesting that a TV show would describe my dialectin such a way.
温州出生的34岁赵星说:"竟然会有电视剧这么形容我家乡的方言,有意思。"
'I grew up speaking the dialect, so it didn't appear difficult to me at all.'
"我从小就是讲这种方言长大的,所以我不觉得有什么难。"
Perhaps in a case of art imitating life, FBI translators in the show were also unable to decode a passage written in Wenzhounese.
或许是艺术模仿生活,剧里的FBI翻译人员也无法破译温州话写的信息。
Alexander's character could not only speak and understand Mandarin Chinese but also translate Wenzhounese, despite the fact that she had no memory of who she was. This use of a lesser known Chinese dialect has captured the imaginations of web users in China.
Alexander扮演的主角不仅会说和听懂普通话,而且会翻译温州话,尽管她失忆了。剧中出现了这种较少人知道的中国方言,这激发了中国网民的想象力。
Some users have questioned why an email written in Wenzhounese couldn't be understood if it's using Chinese characters.
有些网民质问道如果使用的是中国汉字,那为什么无法理解用温州话写的邮件。
In answer, other users have put up segments of written Wenzhounese, which showed that sentence order and character choice for the dialect were all different from Mandarin Chinese.
为了回答这个问题,其他网友搜集了其中一部分的温州话邮件,发现温州话的句子顺序和措辞与普通话完全不同。
Another big question for China's viewers is whether the Chinese language segments had been dubbed.
对于中国观众来说另一个大问题是温州话这部分是不是有配音。
In an online poll in 2013, Wenzhounese was voted the most difficult to understand Chinese dialect despite the fact that 5 million people in China are said to speak it.
在2013年的一次网络调查中,温州话被当选为中国最难懂的方言,尽管中国有500万人说这种语言。
According to Ding Zhimin, a language historian and Dean of Humanities at Wenzhou University, the dialect is thought to be around 1,500 years old. It's formed as a result of several generations of warring and migration.
根据语言历史学家和温州大学人文学院院长丁志敏的说法,温州话拥有1500年历史。在战乱和移民中渐渐形成这种语言。
However, despite its long history, it has remained a dialect that's difficult to understand for outsiders.
尽管历史长久,然而这种方言对于外人来说依然难以理解。