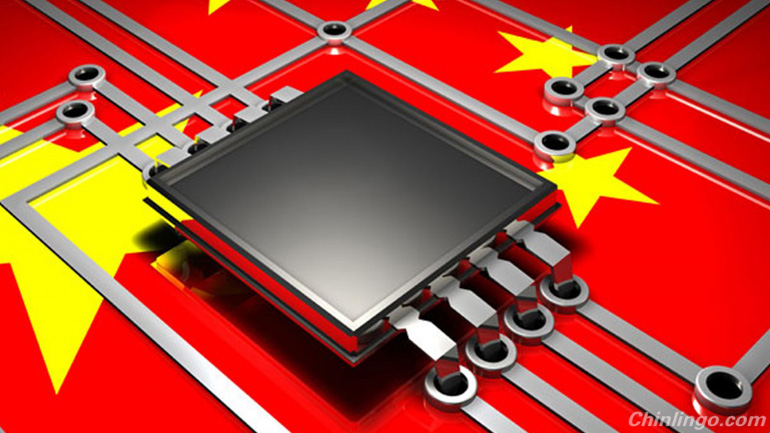 The Chinese like to remind people that they are to thank for a great many inventions, including gunpowder, the compass, printing and papermaking. Today, we'd probably refer to them as 'disruptive technologies' as they fundamentally transformed the way things were done. The reason that China is so keen to remind the world of its incredible creativity of the past is its lacklustre present-day performance.
中国人喜欢提醒人们,许多伟大发明都要归功于他们,其中包括火药、指南针、印刷术和造纸术。这些发明从根本上改变了人们做事的方式。中国如此热衷于提醒世人其过去的非凡创造力,原因在于当前它这方面的表现不佳。
These days, it is common for China-watchers to ask if the country can innovate as it transforms from the world's factory to a nation based on developing cutting edge science and technology? Some leading Western business people don't think the Chinese can do it.
如今,随着中国从世界工厂向以尖端科技为基础的国家转变,中国问题观察家们通常会问,这个国家是否能够进行发明创造。西方一些知名商业人士认为中国做不到。
So can the Chinese innovate? Dr Hsiao-Wuen Hon, chairman of Microsoft's Asia-Pacific R&D group certainly thinks so. "People still question this today? With the success of BAT?" (BAT refers to the three Chinese internet giants Baidu, Alibaba and Tencent).
那么,中国人会创新吗?微软公司亚太研发集团负责人洪小文当然认为中国人会。"人们今天还质疑这个问题吗?在百度、阿里巴巴和腾讯已经取得成功的情况下?"
Wuen Hon says the fact that so many multinationals, including Microsoft, set up their R&D centres in China is clear evidence that Chinese scientists and engineers can innovate.
洪小文说,包括微软在内的如此多的跨国企业在中国建立研发中心,这一事实是中国科学家和工程师能够创新的明证。
"We invest in 3,000 people here. We contribute a lot to the development of Microsoft's global products. If we don't contribute anything in terms of innovation, why should the company invest in China? It would be totally unthinkable," he told Business Spectator. "I can say that for all the multinational companies based here in China."
他说:"我们在这里有3000人。我们为微软全球产品的开发作出了巨大贡献。如果我们在创新上没有任何贡献,公司为什么要在中国投资?这将是不可思议的。我可以代表所有在中国的跨国公司这样说。"
Hon, an internationally recognised expert in speech technology, says the idea that Chinese companies simply copy Western technology and business models is out of date.
作为业内一位获得国际认可的专家,洪小文说,认为中国公司只会抄袭西方公司技术和商业模式的想法过时了。
"Now, it is no longer true. I see some of the innovations for the first time in China. China absolutely has first-rate stuff to show the world, I would even say, in some areas, it leads the world," he says.
他说:"现在不再是这样了。我在中国首次看到了一些发明。中国绝对有顶级的东西展示给世界,我甚至要说,在某些领域,中国是世界领先的。"
The veteran computer scientist says that Chinese companies are particularly good at combining, integrating and improving business models, processes and technology. A recent report by McKinsey Global Institute, titled The China Effect on Global Innovation, supports Hon's take.
这位资深计算机科学家说,中国公司尤其善于整合和改善商业模式、程序和技术。麦肯锡全球研究所的一份题为《中国对全球创新的影响》的报告支持了洪小文的看法。
The report finds China is now taking the global lead in two areas of innovation, namely in improving consumer products and in improving manufacturing processes. To take Tencent as an example, its average revenue per user was $US16 in 2014, $US10 more than Facebook. The Chinese computing giant generates most of its revenue from online gaming.
报告指出,中国现在在两个领域的创新领先世界,那就是计算机产品和制造程序的改善。以腾讯为例,2014年,该公司来自每个用户的平均收入为16美元,超过脸书的10美元。腾讯的大部分收入来自线上游戏、社交平台虚拟产品销售等。
Hon also identifies two areas where the Chinese are overtaking the US: mobile internet and mobile payment. He noted: "In terms of mobile payment, more innovation will come from China."
洪小文还指出了中国两个正在超过美国的领域——移动互联网和移动支付。他说:"从移动支付角度来说,将有更多的创新来自中国。"
According to Hon, Mark Zuckerberg, the founder of Facebook, is taking hints from Chinese internet giants in terms of mobile payment. There you go, a Silicon Valley giant learning from a Chinese upstart, something no one could imagine just a few years ago.
洪小文说,脸书创始人马克·扎克伯格在移动支付方面正从中国的互联网巨头那里获得启示。看吧,硅谷巨头向中国的新贵学习,几年前没有人会想到这一点。
China's sheer number of consumers also help their companies to thrive. Chinese consumers are ready adopters of smart phones, social media and e-commerce. "That part I have so much confidence in, because if you look at China in terms of mobile internet usage, it is far more than anywhere else in the world. So they have an environment that is better than anyone else," he says.
中国消费群体的规模也促进了中国公司的繁荣发展。中国消费者早已接受智能手机、社交媒体和电子商务。洪小文说:"这一点我非常有信心,因为如果看看中国的移动互联网的使用,其普及程度远远超过了世界其他任何地方。所以他们的环境比其他所有人都更好。"
"If you look at the companies that generate the most wealth, it is the ones that combine technology with better business process and models," he said. "Uber is that type of innovation."
洪小文说:"如果看看创造了最多财富的公司,你会发现这些都是把技术与更好的商业程序和模式进行融合的公司。"
If you are looking for signs of positive development in the world's second largest economy, the ability and enthusiasm to innovate is a good place to start.
如果要在这个世界第二大经济体寻找积极的发展迹象,那创新的能力和热情将是不错的开端。