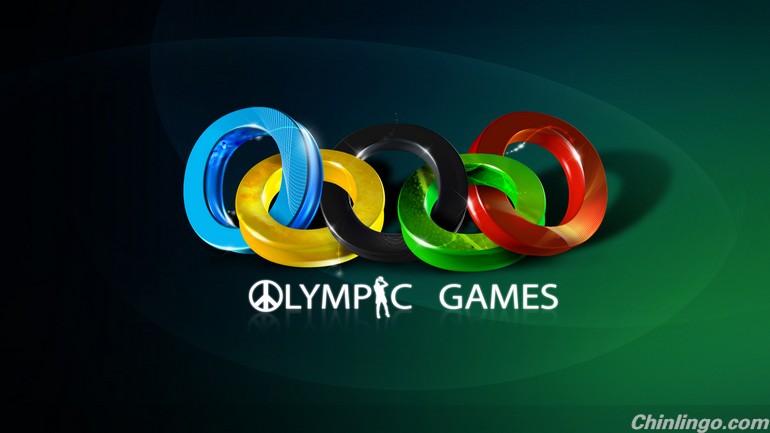 By Jurek Martin
The Olympics are back in the news. China is to get a winter games; Boston was dropped from consideration for the summer ones; Rome, according to this newspaper, wants to step in; and a scientific report has said the waters of Rio are so polluted that swimmers and yachtsmen might get seriously ill next year at the Brazil games.
奥运会再次成为新闻。中国将举办一届冬季奥运会;波士顿在纳税人反对下撤回申办夏季奥运会;据英国《金融时报》报道,罗马希望申办;同时一份科学报告称,里约热内卢的水污染如此严重,明年巴西奥运会期间游泳和帆船运动员可能会得重病。
The only Olympics I've seen in person was Rome in 1960, memorable for watching Muhammad Ali, then Cassius Clay, winning the boxing light-heavyweight crown. Herb Elliott finished so far ahead in the 1,500m that he had his tracksuit on when the second-place Frenchman crossed the line. And a British postman, Don Thompson, walked away with the 50km, er, walk. All were quite wonderful, just as all the Olympics, including London in 2012, produce something extraordinary.
我唯一到现场看过的奥运会是1960年罗马奥运会,拳王阿里(Muhammad Ali)——当时名叫卡修斯•克莱(Cassius Clay)——赢得了轻量级拳击冠军的场面令人难忘。赫伯•艾略特(Herb Elliott)如此大幅领先完成了1500米比赛,当第二名的法国人穿过终点时,他已经穿好了自己的外套。而英国邮递员唐•汤普森(Don Thompson)轻而易举地获得了50公里竞走冠军。他们都非常出色,就像所有奥运会(包括2012年伦敦奥运会)都创造了非凡的成绩一样。
But you cannot ignore the fact that — China and a handful of other authoritarian countries apart — there is now a palpable reluctance to host an Olympics, as was found in Boston. The growing sense is that they have become too big and too expensive to stage, and that civic money might better be spent on other things, such as fixing ageing infrastructure.
但你无法忽视这样一个事实:除了中国以及少数几个威权国家之外,如今其他地方明显不愿意举办奥运会,正如波士顿的情形一样。人们日益感觉到,这个体育盛会已经变得过于庞大和昂贵,而将公帑花在其他方面或许更好,比如修复老化的基础设施。
There is an answer, which is to cut the games down to size, and to that end here is my modest solution. First, limit events to those that can be judged by a stopwatch, tape measure and, to accommodate weightlifting, a set of scales.
有一种解决方法,那就是压缩奥运会的规模。为此,我献上自己的小小解决方案。首先,将赛事限定在那些可以通过秒表、卷尺以及磅秤(为了照顾举重)进行判决的运动。
Second, abolish all judges. Referees can stay, to stop swimmers mugging each other underwater or steeplechasers skipping round the blindside of the water jump, although these days ubiquitous cameras would do the job just as well.
第二,取消所有评委。裁判员可以保留,负责阻止游泳运动员在水下打架,或者障碍赛跑运动员在盲区绕过水沟,尽管如今无处不在的摄像头完全可以胜任此类工作。
But judges, who assess form and therefore determine who wins medals using criteria only they understand, have to go. Third, give serious thought to banning all games involving a ball, whatever its size or shape.
但是,那些评定姿态动作、并用只有自己明白的标准来决定谁赢得奖牌的评委必须走人。第三,认真考虑禁止所有球类(不论任何大小和形状)赛事。
Athletics (track and field to Americans) would stay, as would swimming, Alpine and cross-country skiing, speed skating, yachting, rowing and kayaking, show jumping, archery, fencing, wrestling, weightlifting and all other sports that do not involve judges awarding style points.
竞技(美国人称为田径)项目将保留下来,游泳、高山和越野滑雪、速滑、帆船、赛艇和皮划艇、场地障碍赛、射箭、击剑、摔跤、举重以及其他所有不涉及评委打姿态分的运动项目也应被保留。
By the same token, out would go ice skating, gymnastics, diving, dressage, rhythmic gymnastics, synchronised swimming and boxing, and any other event in which judges rule the roost.
出于同样原因,滑冰,体操、跳水、盛装舞步、艺术体操、花样游泳、拳击以及其他任何由评委掌控结果的比赛都应该取消。
Partly the problem is down to their corruption (boxing most notoriously) and national biases, but also their assessments of performances are so opaque as to be incomprehensible to the average spectator.
问题有一部分在于其中的腐败(最臭名昭著的是拳击)和国家偏向,也有一部分是对选手表现的评分如此不透明,以至于普通观众难以理解。
I understand the exclusion of gymnastics and ice skating will raise howls of protest, because they are the events that draw the biggest television audiences. But, personally, I have had enough of prepubescent pixies, some quite likely the victims of cruelty to children, throwing themselves around and winning so many medals, for individual, team, all round and, for all I know, upside down, as to degrade the value of a gold, silver or bronze. Ice skating and dancing may be pretty to watch but, again, the subjectivity of the judging leaves much to be desired.
我明白,取消体操和滑冰项目将引起很多抗议,因为它们是吸引最多电视观众的赛事。但就个人而言,我已经受够了青春期前的残酷训练,有些孩子成了残忍训练的受害者,支配他们,让他们为个人、团队赢得如此多的奖牌,简直是本末倒置,使金牌、银牌和铜牌贬值。花样滑冰或许具有很强的观赏性,但在评分的主观性方面有很大问题。