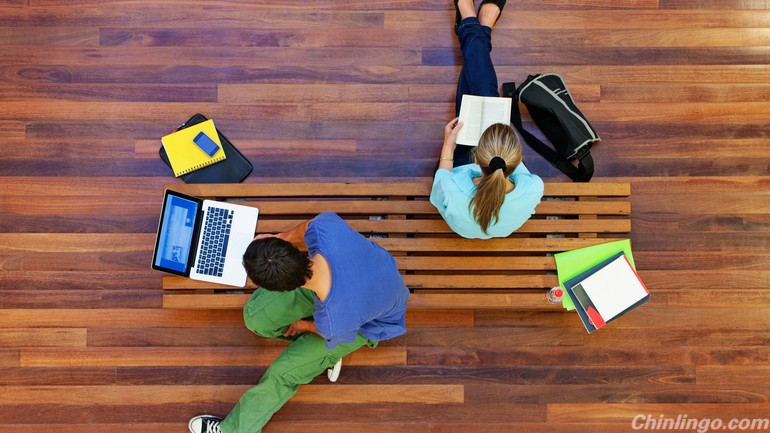 Learning a foreign language requires consistency and Chinese is no exception. If you can't manage to keep your motivation up, you will risk forgetting your original objectives and returning to the same old routine.
学习一门语言需要持之以恒,中文也不例外。如果你不能做到保持动力高涨的状态,那么你将可能面临忘记最初的目标以及重回老路的风险。
But what is the best way to maintain motivation over time? For some "paying for it" is more than enough: you enroll in a Chinese course and, since you've invested a certain amount of money, you feel obligated to attend the course and study regularly. Often however it isn't enough.
不过能够持续保持动力的最好方法是什么呢?仅仅是"付了钱"的思想觉悟是不够的。你注册了一个中文课程,由于你觉得自己已经投入了一笔钱,便感觉自己有义务参加该课程并且按时学习。然而,这样往往还是不够。
Therefore, besides getting engaged to a Chinese person that doesn't speak any other language, the best strategy is to turn your study of the language into a daily habit.
因此,除了与一个只会说中文的中国人订婚以外,最好的方法就是把语言学习培养成一个日常的习惯。
How long does it take to form a new habit?
多久才能养成新的习惯?
Different scientific studies seem to demonstrate that forming a new habit requires 21 days. Contrary to what is often said, three weeks isn't always enough.
不同的科学研究似乎都表明新习惯的养成需要21天。不过与之相违背的是,一般3周的时间是不够的。
Here are suggestions for successfully transforming your study of Chinese into a habit:
以下是一些如何成功将中文学习转变为习惯的建议:
Commit yourself publicly
展示自己的做法
Despite, as was already said, the fact that it may take more than just three weeks to form a new habit, the first period is often the hardest. If you don't have strong motivation, you have to create one.
尽管如之前所说,养成新习惯需要不止3周的时间,而最难的是最开始的时候。要是没有很强烈的动机,那么你需要去找一个。
The best way to go about this is to set a medium-term goal and then announce it to the world.
最好的途径是定一个中期目标,然后让周围的人都知道。
Tell it to your partner and to your friends, post it on Twitter or your personal blog. In short, make it so your life will be difficult if you fail to reach your objective. The fact of being publicly compromised will help you to study every day and maintain motivation.
告诉你的同伴或者朋友,在推特上或者个人博客发布消息。总之,这样做使得你一旦没有完成自己的目标,你的生活会变得比较难堪。向大众公开自己的承诺将有助于你每天学习并且保持动力。
Take advantage of dead time
好好利用停滞时间
Are you stuck spending 45 boring minutes every day on a bus just to get to work? Take advantage of that time to study!
你是不是每天上班要花45分钟的无聊时间卡在巴士上动弹不得?那就利用这些时间去学习!
A podcast is the best solution even for those who travel by car. Studying Chinese while on your way to work has another advantage: when you repeat the same action at the same time and in the same place it is in fact easier to develop and maintain a habit.
对于那些乘车出行的人来说,播客是个很棒的解决方法。上班路上学习中文还有另一个好处:在同一地点同一时间重复做同一件事会让习惯的养成和保持变得更加简单。
Start! It's as simple as that!
开始行动吧!就这么简单!
Have you ever gone out to run and then stopped after two minutes? Once you start, running is a pleasure. The problem, usually, is convincing yourself to begin.
你是否有过出门跑步然后过两分钟就停下来的经历?一旦你开始行动了,跑步也是件愉快的事。通常问题在于说服自己开始行动。
One way to do so is to set daily micro-goals, such as "to listen to a Chinese podcast for at least three minutes". Once you overcome the initial inertia, you'll hardly turn off your mp3 before the podcast finishes.
一个办法就是定下每日小目标,例如"至少听三分钟的中文播客"。一旦你克服了最初的懒惰心理,你将很难在播客结束前就关掉MP3。
Prepare a detailed plan
预备好详细的计划
Studying without having a specific plan of what you want to do or what goal you seek to reach doesn't make much sense.
对于自己想做的或者想达到的目标毫无具体规划地学习是没多大意义的。
1. Select a clear objective that is simple
选择一个明确且简单的目标
2. Decide on a timeframe in which you expect to reach it
做好达成目标的时间表
3. Evaluate how much time you can dedicate each day to language studies
估计自己每天能够用于语言学习的时间
4. Give yourself a realistic goal
给自己定个现实点的目标
Evaluate the results
评估结果
Choose one day a month to evaluate your progress. Are you studying enough? If you're not, what's the reason? Does it seem as if you need to change something? Initial plans are never perfect and you'll probably need to make some adjustments.
每个月选择一天进行进程评估。你的学习是否足够?如果不够,那么原因是什么?这是否意味着你要改变一些东西?初步方案从来不是完美的,或许你需要做点调整。
What's your plan for learning Chinese? Just Start!
你的中文学习计划是什么?只管行动起来吧!