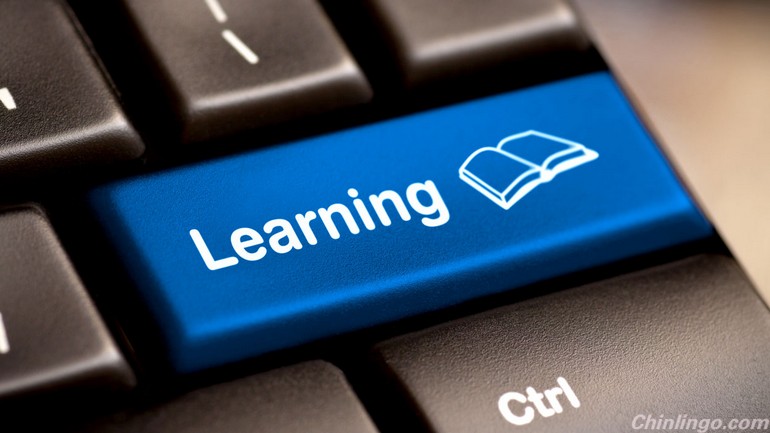 This is the right time for you to learn Chinese.
现在正是学习中文的好时机。
Not just the right time in your life—the right time in human history.
不仅仅只是你生命中的好时机,更是人类历史上的好时机。
The internet has opened up a world of great opportunities to us Chinese learners.
互联网向全球中文学习者提供了巨大的机遇。
Tired of the same old Chinese textbooks? Boring sheets filled with dry grammar rules, endless vocab lists?
厌倦了千篇一律的中文参考书?厌倦了充斥着语法规则的材料和无穷无尽的词汇表?
Don't complain—you've got the internet!
别抱怨了,你可以上互联网!
4 Compelling Reasons Why You Should Be Learning Chinese Online
为什么你应该在线学习中文的4个充分理由
1. Multimedia Content
多媒体内容
Chinese text, video, audio etc…
中文文本、视频、音频等等。
One of the biggest differences between old-school book learning and modern online learning is the availability of multimedia and audiovisual content.
传统课堂教材教学和现代网上学习之间最大的不同之处在于多媒体和视听教材内容的实用性。
In an online environment, audio and video content is really never more than a hyperlink and a click away. Now you can get online Chinese video lessons with authentic content.
在网络的环境里,音视频内容不只是一个超链接和一个单击那么简单。如今你可以在网上找到具备真实内容的中文学习视频教程。
Authentic video content—such as live interviews, street scenes, casual conversations and movies made for native speakers—provides the everyday language spoken by natives.
那些真实的视频内容,如采访直播、街头现场、随意对话以及中国的电影,都涵盖了中国人的日常用语。
2. Online Learning Works with Your Busy Schedule
网上学习适配你繁忙的日程安排
Another problem with traditional Chinese classroom learning is that it needs to happen on a set schedule.
另一个传统中文班会出现的问题是学习需要固定的时间安排。
For example, no matter how busy you are, you must always go to your Chinese classes at a certain time.
比如,无论自己有多忙,你都必须在固定的时间去参加中文学习班。
Online Chinese learning mostly avoids this problem. Night or day, rain or shine, you'll be always able to log in and start learning with a minimal amount of planning.
网上学习的话就避免了这样的问题。晚上或白天,雨天或晴天,你只需挤出一点时间就可以登录上线开始学习。
Learn Chinese at any time of the day, and even on the move.
一天之中的任何时间都可以学习中文,随时随地。
By combining online learning tools, programs and apps with the bevy of new mobile devices released in recent years, a learner can take their Chinese study almost anywhere they please.
最近几年出现了很多新的移动设备都配置了网上学习工具、程序和应用,学习者可以在任何喜欢的地方学习中文。
3. The Internet Connects You to the World
互联网连接你我
There are hundreds of millions of Chinese people surfing the net who you could be in contact with starting right now.
网上有数千万的中国人正在冲浪,你可以随时和他们联系。
Through the internet, it's very easy to get into contact and practice your Mandarin with Chinese netizens.
通过互联网,互相交流变得很简单,和网名们一起练习你的中文。
4. Chinese Learning Communities Thrive Online
人气高涨的网上中文学习社区
Learning Chinese online isn't just about chatting to Chinese people or using online learning programs. It's also about interacting with fellow learners.
网上学习中文不仅仅是和中国人聊天或使用网上的学习教程,还有和兴趣相投的人之间的交流。
Over the last few years, several very useful forums have sprung up devoted to the topic of learning Chinese. While solo-learning Chinese in the past could be a lonely experience without the help and support of fellow classmates, through the use of forums it's now really easy to connect yourself to a huge virtual classroom.
在过去的几年里,诸多关于中文学习的论坛如雨后春笋般流行开来。因为没有同学的帮助和支持,以前单独学习中文是比较孤单的体验,现在通过使用论坛便可以轻松连上一个巨大的虚拟课堂。
What's more, the forum often contains links to a large number of popular Chinese learning resources, enabling you to widen your learning net.
还有,论坛通常有大量流行的中文学习资源,让你可以拓宽自己的学习网络。