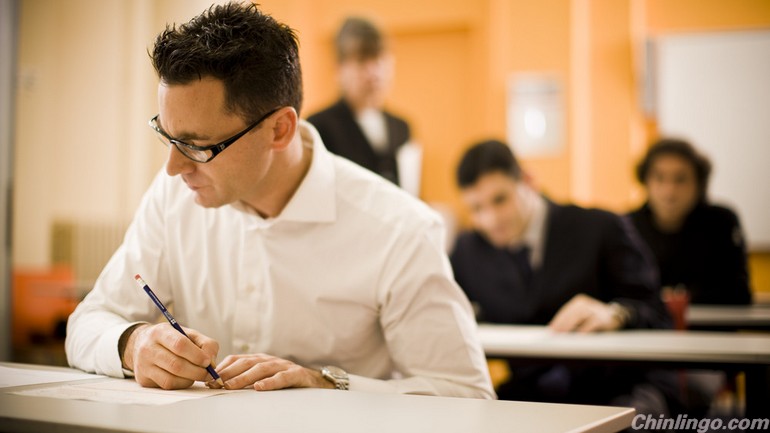 Be committed. Make some time to study Chinese every day. in my opinion, it's better to practice consistently in short sessions every day – even 20 minutes per day, rather than to cram in 5 hours of study during the weekend. it's important to set aside enough time to commit to learning Chinese.
下定决心。每天抽出一点时间来学中文,我觉得持续每天抽出一段时间来学,哪怕只有20分钟,也比周末一次性花5个小时填鸭式学习的效果要好得多。空出足够的时间来学中文很重要。
Try to enjoy learning Chinese. This probably sounds more psychological than anything else, but it does make a difference.
把学中文当成一种享受,就是说,要比做其它事更积极主动,这样做确实有用。
If you're looking at committing the time studying for the HSK test purely to prep for the test, you won't enjoy it much.
如果你纯粹只是为了考试而花时间准备HSK,那就不会把学习当做乐趣。
It can start off with something simple – a funny tone in Chinese, the strange looking Chinese guy in the drama, the signature Shanghai dish that was surprisingly delicious…and slowly, it'll creep its way through your heart (I know that doesn't sound flattering, but you get the point) and you might even come to enjoy it! you'll find yourself surprisingly good at the language!
可以从简单的开始,一个有趣的发音,电视剧里长相奇怪的中国小伙,上海菜出奇美味……慢慢地,这些会潜移默化,你甚至可能开始把它当成一种乐趣。你会惊奇地发现自己竟然学得很好!
The vocabulary list isn't definite. In my personal opinion, while I think the vocabulary list is good as a reference, I honestly think that it's hugely optimistic to expect HSK Tests to be based within the scope of that vocabulary list. Nope…you'll almost always see words you don't know…so don't worry too much about it!
单词表并没有确切的用处。就我个人而言,虽然词汇表可以作为一个很好的参考,我们非常希望HSK考试会在词汇表范围之内,但老实说这种想法过于乐观了。没门儿!你会经常看到你不懂的词汇,所以,不要太担心词汇量啦。
What I do recommend doing is to continue reading. I remember when I was a child, my Chinese drastically improved when I took an interest in reading.
我建议你坚持阅读。我记得,小时候我只要有兴趣阅读,中文水平就突飞猛进。