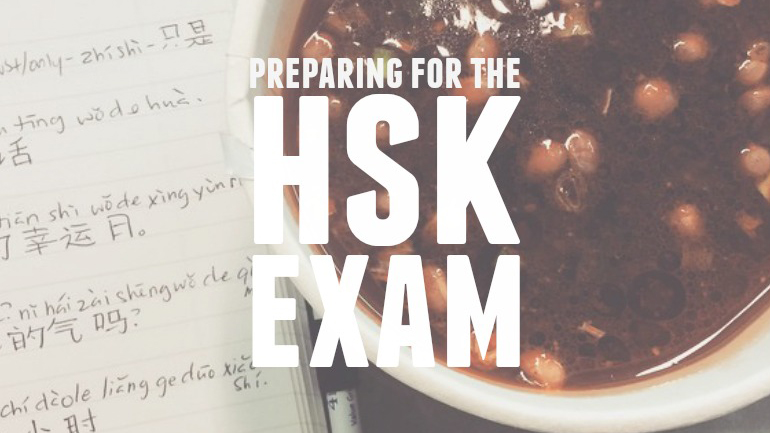 7. If there's extra time. Use that time to go back and double check.
有剩余时间的话,请好好利用这点时间回头检查。
While I suspect you won't change very much, the second time is often where I like to look over questions where I doubted my answers. This is the decision time for these confusing questions.
但我估计你不会修改很多,二次检查时我通常是查看之前觉得模棱两可的题目。这些时间就是用来解决这些拿不定主意的题目。
8. Make sure your handwriting is legible. It goes without saying, but if you write characters so fast that it becomes illegible, you can be sure the examiner won't be spending his / her time trying to unravel the mysterious script you write.
确保你的书写字迹工整清晰。毋庸置疑,要是你写字很快导致字迹潦草,那么可以确定的是阅卷老师绝不会花时间去搞清楚你写的是什么鬼画符。
9. Make sure you speak clearly. Don't worry if you have an accent, but it is important to speak clearly, just like it's important to write clearly.
保证你的口齿清楚。别担心你有口音的问题,不过一定要说清晰,这和写一手工整的汉字很重要是同一个道理。
By clearly, I mean two things – first off, the pinyin must be right, but second, the tone must also be right.
我说的清晰,是指两方面:首先拼音一定要正确,其次,声调也要正确。
10. Keep your answers simple! Whether it be writing or speaking, whenever there's a section on composing an answer – don't overcomplicate it!
答案要简洁明了。不管是写还是说,无论什么时候作答,都不要过于复杂。
11. There are two things you're allowed to "bring" to an exam, The first is your watch. it's always useful to know how much time has passed, and how much time is left. The second is your index finger , Whenever reading a question, it's always helpful to use your finger to guide your reading. so use these well!
考试过程中允许带两件东西,一件是手表,它能让你知道过了多长时间,还剩多少时间。第二件是你的食指,看到一个问题的时候,用你的食指指着问题,让它带着你阅读,这非常有帮助。请好好利用他们。
12.Listen to the examiner. At the end of each section of the exam, there will be cues to signal you're closing in to the end of that section (five minutes before it ends), make sure that you're done by then so you can either finish up transferring your answers, or double checking your answers.
注意听主考人讲话。考试的每个部分结束时,都会有信息提醒你该部分考试即将结束(结束前五分钟),请确保你已经做完,这样你就能在结束之前誊写你的答案或再检查一遍。
13.Trust yourself! This sounds generic, but in my experience, an important bit of taking an exam is often the simplest bit…trust yourself! when doing a question, more than often, your first answer is most likely to be correct.
相信自己!听起来没什么,但是根据我的经验,考试最重要的一点也是最简单的一点就是要相信自己。回答问题的时候,第一感觉往往是正确的。