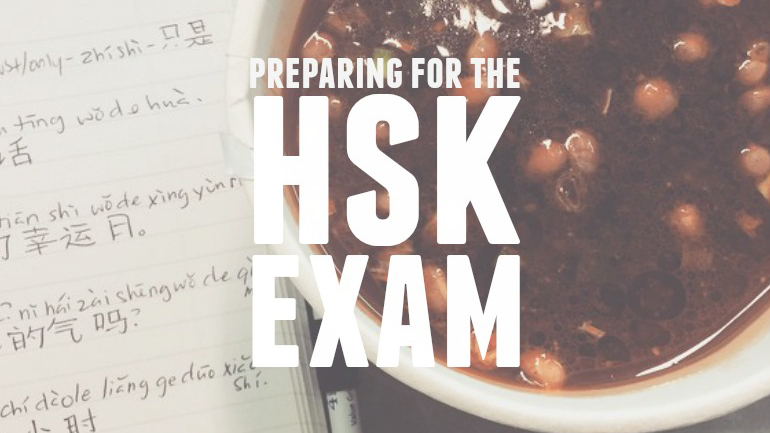 1. Speed is king. This is especially true on the listening sections. There's no repeats, and there's no second times. So, it's important to be paying your fullest attention during the exam.
速度为王,在做听力时这一点尤为重要。由于听力没有复读,也不会播放第二遍,所以在考试中全神贯注是非常重要的。
For the reading section, especially for the higher levels, this is all you're really being tested on. The texts aren't difficult to understand, but you have to work fast. So it's important to practice speed reading and time yourself with mock papers.
就阅读部分而言,尤其是在高级别考试中,这才是真正检验你水平的部分。阅读文本并不难以理解,但是需要快速答题。因此借助模拟试题训练快速阅读和时间控制很关键。
2. "Should I take notes during the listening exam?" Personally, I say no notes unless you're at the higher levels. And even on the higher levels, I'd still prefer no notes.
"听力测试的时候我要不要记笔记呢?"对于我个人来说,除非你参加的是高级别考试,不然无需做笔记。但即使是高级别考试,我还是更倾向于不做笔记。
I often find that if you're taking notes, you're not listening, and if you're listening, the notes you take aren't very good quality.
我常常注意到如果记笔记的话就会疏于听题,而当你在听题的时候,做的笔记没多大用处。
3. Two types of practice. When doing practice papers, you can practice in two ways – the first way is to do lots of questions that are section specific, and you can practice with entire HSK papers. If you're drilling questions, your objective is to learn the question type and learn which bits of the test to hone in.
两种练习方法。做练习题的时候,可以使用以下两种方法:一是专攻某部分的习题,可以用所有HSK真题来练习。使用这个专攻的方法,目的就是掌握习题的类型并且查缺补漏。
However, with the second way, you're really practicing for timing and assimilation. So I highly recommend that you simulate exam conditions when doing it.
要是使用第二种方法的话,实际上就是练习时间控制和适应考时。因此我强烈建议模拟考试环境进行练习。
4. Learning to skip questions…temporarily. Unless you're a true Chinese whizz, there will be parts you don't get, whether it be listening or reading or writing. It's important to learn what to skip.
学会暂时跳过答题。除非你是个名副其实的中文专家,否则不管是听力、阅读还是写作,其中一定会有你不懂的部分,所以学会跳过一些题目很重要。
Because of that, if you feel like a question is bugging you, let it go and skip it…you can always come back to a question that you've skipped, but there's no getting back time you've lost to do other questions.
正因如此,要是你感到某个题目一直很纠结,那就先放开跳过。你总是可以回头再去查看那个跳过的题目,但是其他做题时间被浪费掉就没了。
5. How to do the exam. This may just be a personal preference, but I have a way I like to go about multiple choice exams. I personally find it annoying to fill in those answer cards – but because these are checked by machines, you have to shade it well.
如何进行考试。这个问题因人而异,但是我想谈谈我做多选题时的方法。我个人觉得涂答题卡很麻烦,可是由于是机改,所以必须涂好格子。
So instead of filling in the answer card at the end of every question, I like to do them in bulk after an entire section of questions.
因此与其答完全部考题再去填涂,我更倾向于做完每个部分就去涂卡。
But this way, you're killing two birds with one stone – on the one hand, you're not constantly distracted by having to look between the HSK paper and the answer template, and on the other, you'll reduce errors you make when transferring answers.
用这个方法可以达到一石二鸟的效果。其一,你不会因为一直在题目和答题卡之间来回看而分心。其二,你可以减少涂错答案的几率。
6. My "One Take" theory. In my opinion, I think that the answers you put down first are usually going to be your final answer, and the answer most likely to be right.
"第一感觉"理论。就我而言,我认为第一个你填下的答案通常是你最后选择的答案,也最可能是正确的那个答案。
So, if you've done your preparation, give yourself some credit and trust your answer. Don't look back twice – you can do that when double checking.
所以,做好准备之后,给自己多点信任,相信自己选择的答案。不要回头再去想,你可以在检查答案的时候再这样做。