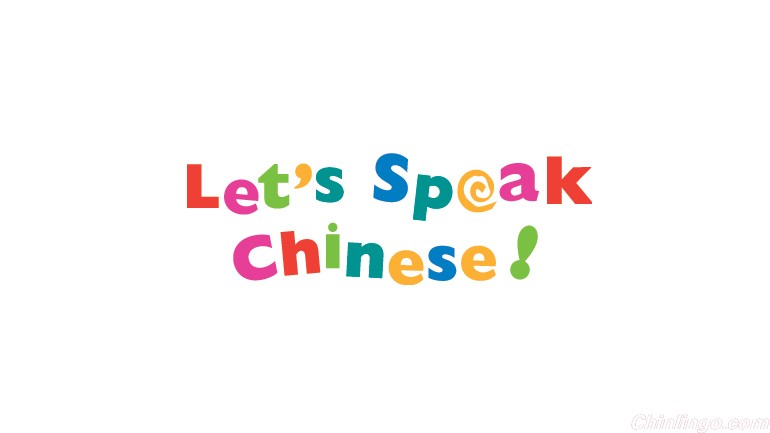 We have heard innumerable times how difficult Chinese is to learn. Chinese has achieved the mythical status of the "hardest language." Some even claim that Chinese is "objectively" a difficult language, disregarding native language and learning styles as factors. Many Chinese language programs feel the need to clarify that Chinese isn't as hard as its made out to be.
我们已经听到过无数次中文如何难学的抱怨。中文已经成了传说中最难学的语言。有些人甚至说,即使不考虑母语和学习方式这些因素,中文本身就是一门难学的语言。许多汉语课程有必要澄清中文并没有人们说的那么难。
All foreign languages are difficult in different ways, but here are three reasons why learning Chinese might not be as daunting as the "hardest language" reputation makes it out to be:
所有的外语都很难,其难度体现方式各不相同。以下有三个原因可以解释为什么中文也许没有那么难,并不像人们说的那样是"最难学的语言"。
1. Chinese grammar is simple and flexible
中文语法简单灵活
In secondary school, many native English speakers are required to study a European second language, usually Spanish or French. Some of the earliest lessons in these languages involve filling out verb conjugation charts, memorizing genders for different words, and learning definite articles. None of which appear in Chinese!
中学里,许多以英语为母语的人需要学习一门欧洲语言作为第二语言,通常是西班牙语或法语。这些语言最早的一些课程包括:填动词表;记忆各类单词的词性以及学习定冠词。但是这些在学习汉语的时候都不会涉及到。
Sure, there are ways to mark if an action is finished or if it's repeating, but you'll find no verb conjugation or tenses in Chinese. Simply state when an action has happened – "Yesterday I go to store. Next year, I visit Sichuan."
当然,汉语中有很多方法表示一个动作已完成或正在重复的状态,但是你会发现在汉语中没有动词变形或时态变化。当一个动作发生时只需简单陈述说:"我昨天去商店"、"我明年到四川"。
While there's a logic to Chinese word order, spoken Chinese is more flexible. Even if you don't say words in exactly the proper order, your sentence can still be understood.
虽然汉语词序存在逻辑顺序,但是在汉语口语中会更灵活。即便你说的顺序不完全正确,人们还是能够理解你说的句子是什么意思。
2. Pinyin lets you pronounce everything
拼音帮你拼读一切
Pinyin revolutionized written Chinese. All of the sounds of Chinese were codified into one system, and unlike the spelling of most European languages, pinyin is 100 percent phonetic. Once someone has studied pinyin, they have the tools to pronounce literally every word in Chinese. No struggling with sounding out spelling, phonics, or memorizing silent letters.
拼音革新了汉字的书写方式。人们把所有汉字的字音都归入到同一个系统,不像大多数欧洲语言的拼读方式,拼音是100%的表音符号。人们一旦学了拼音就能够照字面拼读每个汉字。不用在拼写、拼读或记忆不发音字母上苦苦挣扎。
Chinese also has very few sounds, especially compared to a language like English. With all possible combinations of initials and finals in pinyin, Chinese has only about 400 sounds. Add in the five tones, and you still only get 2,000 possible combinations. Conservative estimates for English conclude that we use over 10,000 different sounds in everyday usage.
特别是和英语相比,汉字读音极少。拼音中的声母和韵母所有可能的组合加在一起也只有400个读音。加上五个声调,也只有2000种可能的读音组合。而在日常使用的英语,保守估计有超过1万种不同的读音。
Furthermore, pinyin allows people to type and text in Chinese without having to perfectly memorize every character. Few other languages can boast the ease of recognizing symbols, instead of having to struggle with spelling. And for those of you who think memorizing characters is too daunting – remember that even native speakers only use a few hundred on a daily basis.
此外,人们不需要完整记住每个音节就可以用拼音打出汉字。很少有其他语言能够吹嘘自己的字符可以被轻松识别并不会让人们在拼写上苦苦挣扎。对于那些认为汉字非常难记的人来说,即使是母语是中文的人,他们在日常生活中经常用到的汉字也只有几百个。
3. Context clues let you "cheat"
联系上下文猜意思
"But there are so many characters!" Chinese learners frequently complain. It's true that native speakers can't always write simple characters, but the reason for that should be obvious – they don't have to write them! Quick, English speakers – how do you spell the word for the beat of music, starts with the letter "r" ? "Rhythm" isn't an uncommon word, but few people could instinctively spell it correctly.
学中文的人经常抱怨:"但是,汉字有这么多!"。确实,不是所有母语是中文的人都能写出简单的汉字,但是原因很明显,那就是他们根本就不用写!说英语的人快来说说,你是怎么拼读那个以"r"开头表示音乐节拍的单词的。"Rhythm"并不是一个生僻的词,但是很少有人能够凭直觉就拼对它。
As for rhythm, if you'd never seen the word before, could you guess its meaning from looking at the word? How about 韵律 (yùnlǜ) which means musical sound + law or structure. Even knowing only one of those characters gives you some idea as to the meaning of the word. Language learners can hazard guesses about characters and be right a good percentage of the time. An oft-quoted example: the word for bottle-opener is simply 开瓶器 (kāi píng qì) is bottle + open + tool. When words like bottle-opener are used, many Chinese learners find themselves able to understand a new word the first time they hear it.
如果你之前从来没见过"rhythm"这个词,单看这个词你能猜出它的意思吗?"韵律"呢?字面意思是乐声+规律。即使只认识句子中的一个字,也能够大致猜出这个词的意思。学中文的人可以大胆猜测汉字的意思,猜一百次可能一百次都是对的。举一个人们经常引用的例子:开瓶子的东西叫"开瓶器",就是瓶子+开+工具。当人们说开瓶器的时候,很多学中文的人会发现,他们虽然第一次听说这个词,但却能够理解它的意思。
While European languages certainly have more cognates, Chinese is actually full of English cognates! 咖啡 (kāfēi) is coffee, 派对 (pàiduì) is party, and 沙拉 (shālā) is salad. The patterns for cognates take some getting used to, but once you've learned to pick them out, you'll find that they crop up frequently.
尽管欧洲的语言肯定有更多的同源词,中文实际上也有很多跟英文同源的词,比如,"咖啡 (kāfēi)" 是" coffee";" 派对 (pàiduì) "是" party","沙拉 (shālā)"是 "salad"。你需要花一些时间来适应这些同源词的形式,一旦你学会分辨后,你就会发现它们经常出现。