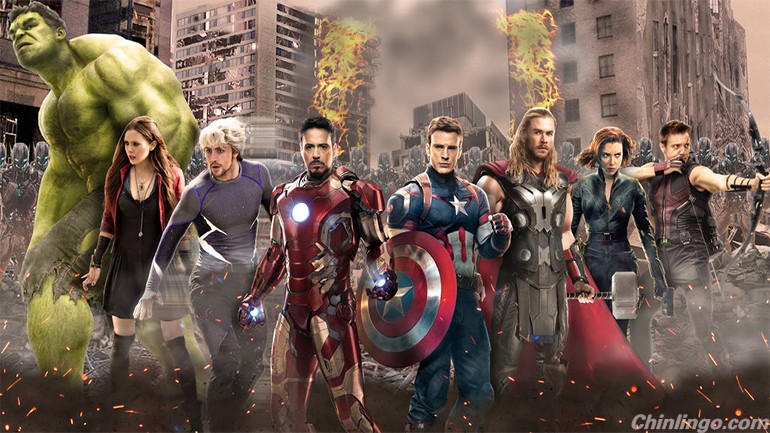 Last weekend, Avengers: Age of Ultron became the 21th film with over 1 billion dollars in the box office in Hollywood history. However, whether it could beat The Avengers with a record of 1.5 billion dollar in 2013 or not depends on its performance in two major regions: North America and China.
上周末,《复仇者联盟2:奥创纪元》成为了好莱坞历史上第21部全球票房收入超过10亿美元的影片。然而影片能否再接再厉超过漫威影业公司2013年的《复仇者联盟》所创下的15亿美元全球票房,最终将取决于它在两个关键地区的表现:北美和中国。
Before the boom of contemporary films in China, China played a tiny role in the blockbuster world..It used to have a miniscule share in the global box office revenue. But since 2011, when it became Hollywood's most important overseas area for greater box office profits, China has played an increasingly vital role as the "kingmaker" for those films wishing to reach the billion dollar mark in the box office. In recent years this became the major goal of Hollywood studios – to produce films that can get over a billion dollars.
在中国的现代电影繁荣开始之前,中国在这样的事情中无关紧要,因为它在全球电影收入中所占的份额微不足道。但自2011年中国成为好莱坞最重要的海外票房地区以来,对那些希望突破不易达到的10亿美元票房大关的电影来说,中国扮演着越来越重要的"造王者"角色。近年来,主要好莱坞电影公司的关键目标常常就是制作票房超过10亿美元的电影。
There have been 12 films that earned one billion dollar since 2011, and half of which did not rely on China's monetary contribution. The two recent films Transformers, Pirates of the Caribbean: On Stranger Tides, The Hobbit: An Unexpected Journey, the re-released Jurassic Park and the currently released The Avengers: Age of Ultron should be attributed to Chinese audiences rushing to the cinema to see them in the Mainland.
自2011年以来,票房达到10亿美元的电影有12部,其中有半数影片的成绩离不开中国的票房。最新的两部《变形金刚》系列电影、《加勒比海盗4:惊涛怪浪》、《霍比特人:意外之旅》、重新发行的《侏罗纪公园》和现在的《复仇者联盟2:奥创纪元》成功突破10亿美元票房都归功于中国的电影观众。
With the continuously increasing share of China in global box office, Hollywood should pay closer attention to the tendency of film-watching tastes in China in order to produce successful films that can guarantee 1 billion box office revenues. If the current tendency continues, it might not be long before China can make its own billion-dollar blockbusters.
随着中国在全球票房中所占的份额继续增加,好莱坞将需要密切关注中国的观影趋势,以便能够继续制作出票房超10亿的成功影片。如果目前的趋势能够保持下去,那么可能用不了多久中国就能开始自己生产10亿美元票房的大片了。