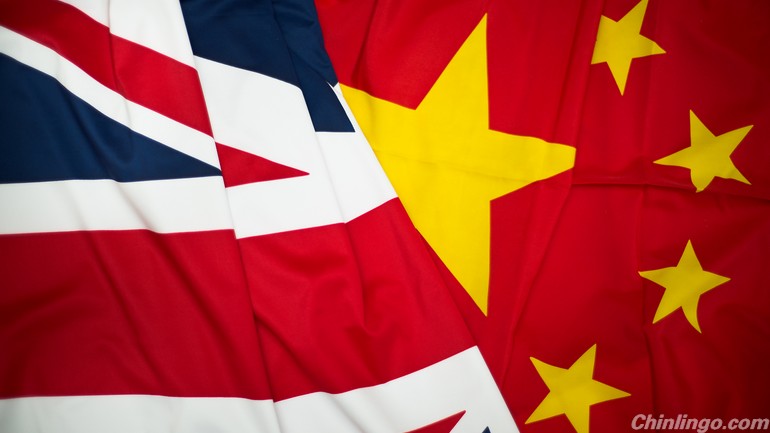 The British are used to expecting everyone to speak English when going abroad, even to the degree of anglicising foreign names."Beijing" in Chinese turns into "Peking" in English.
英国人出门在外惯于听到所有人都讲英语,还会把外国名称英国化以顺应我们的英语腔调。因此,北京(Beijing)变成了Peking。
Nowadays the Chinese are doing the same. About 150,000 tourists from China who travel to Britain every year are "sinicizing" English place names. Chinese tourists enjoy the views of London from the top of "A Tower Where You Can Pick Stars From The Sky" (known as the Shard). If they leave London to travel the South coast, then "George and John's Indian Palace" (Brighton Pavilion) is a big highlight, and they can take a trip around the "Mountain Lakes Get You Drunk In Dreams" (obviously this stands for Loch Lomond).
现在中国人的报复来了。每年前往英国的约15万名中国游客正在把英国地名"中国化"。于是,中国游客会登上"摘星塔"(也就是碎片大厦)俯瞰伦敦景色。如果他们离开伦敦去游览南部海岸,那么"乔治和约翰的印度宫"(即布赖顿皇家园林)会是一大亮点,另外还可以参观"山湖怀抱醉梦乡"(当然就是洛蒙德湖啦)。
No doubt the Chinese can' get enough of England, especially when it comes to shopping. Chinese tourists will spend £1 billion a year in the UK in years to come.
毫无疑问,中国人对英国、尤其是英国店铺是永不厌倦的。今后几年内,中国游客每年在英国的消费总额将达到10亿英镑。
We can embrace the Chinese, or ignore them, but completely ignoring a country with the world's biggest population won't make it disappear. Politically, China is returning to the historical position as the world's most powerful country, while the US is slowly going downhill.
我们可以拥抱中国人,也可以无视他们,但对这个世界第一人口大国不理不睬并不会让其消失。从政治上讲,美国现在日薄西山,中国正逐渐回归其全世界最强大国家的历史地位。
I have become a convinced China lover. I ignored this country for the first 50 years of my life and it ignored me. But then I visited China for the first time in 2005, and returned to declare I was going to prepare and pass the Mandarin GCSE. It turned out to be a very challenging idea. I simply couldn't remember every tone of Chinese characters no matter how hard I tried.
我已成为一个坚定的中国爱好者。在人生的前50年,我无视这个国家,这个国家也无视我。但我在2005年第一次访华回国后就宣布要考取汉语普通中等教育证书。事实证明这是个非常愚蠢的决定。我费尽艰辛,却根本记不住每个汉字的音调。
I finally realized that Chinese would be much easier if learned from childhood. Now I can speak some bad Chinese, but I encourage my students at school to learn Chinese. Frankly most of them enjoy it and are quite good at it.
最终我意识到,学中文必须从娃娃抓起。我本人讲不好中文,但正在要求我校学生学中文。说句公道话,他们当中的大多数都很喜欢,而且学得非常棒。
China longs for British culture and education. Several British schools have established overseas branches, including Harrow and Dulwich. Britain can establish a particularly strong connection with China, if it acts quickly. The British Government believes that services and creative industries can make the UK the best partner for China in the coming decades.
中国渴望英国文化和教育,好几所英国学校设立了海外分校,包括哈罗公学和达利奇公学。如果迅速行动起来,英国就能够与中国建立起格外牢固的联系。英国政府认为,英国的服务业和创意产业能够使英国在今后几十年里成为中国的最佳伙伴。
It is nonsense to fear China, let alone in disliking it. If British can overcome their traditional complacency, if more students start to learn the language, and if business and cultural organizations seize the opportunities of cooperation to be set up in China, then we can also share in the "Chinese dream".
惧怕中国毫无道理,反感它就更没道理了。假如英国人能够克服他们传统的自满情绪,假如我国更多的学生开始学中文,假如我国商业和文化机构抓住合作机会并在中国设点,那我们也将践行中国梦。