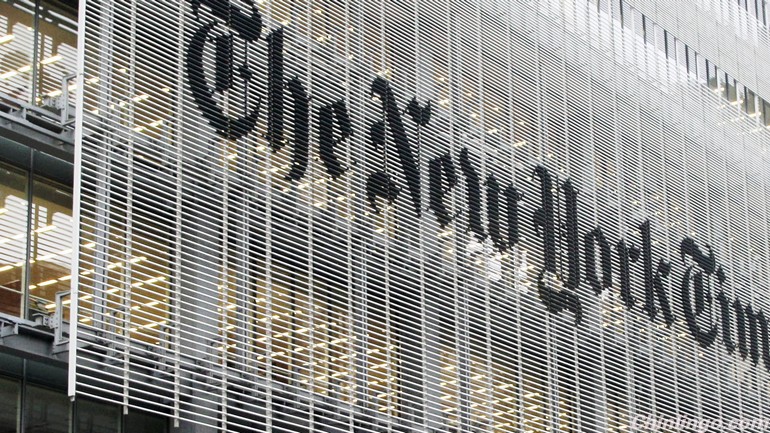 Over the years I have grown skeptical about the media, naturally.In America, I only hear negative news about China: Pollution, underaged Olympic athletes, tainted foods, and of course communism!
From those of you who know China firsthand, what are some rarely-heard great things about China? What is life like in rural China?
这么多年来我开始自然而然地怀疑媒体了。在美国,我只听到关于中国的负面新闻:环境污染,未成年奥林匹克运动员,食品污染,当然还有共产主义!从那些能了解中国的第一手资料中,很少能听到中国有什么好的事情发生?中国农村的生活到底是什么样子的?
A:
China is a huge country and at any given time there are millions of problems. Western media tend to focus on a tiny portion of the population (typically the elites with affinity to Western culture and speak fluent English). What is missing from the context is the rest of the population. I think journalists working for Western media tend to filter out anything which may shed a positive light on China in fear of being labelled "propaganda". This fear plays a great role of self-censorship in the Western media on China reporting, and is one of the reasons for people not getting the right picture about China.
中国是一个巨大的国家,在任何时间,都会发生成千上万的问题。西方媒体倾向于关注一小部分的人(通常是亲西方文化的精英,能说一口流利的英语)。而对其余的人口缺少关注。我认为西方媒体记者害怕被贴上"宣传"(五毛)的标签,往往会过滤掉任何可能显示中国积极一面的东西。这种恐惧的自我审查对西方媒体对中 国的报道起着重要作用,也是人们得到的中国负面新闻的原因之一。
B:
I find a large lack of perspective. China certainly has problems, no question. They're also trying hard to fix most of them. And really, comparing how far China has come since 1985 is nothing short of incredible. I think overall, the American media at least is a little too quick to criticize without taking that step back.
To go along with that, I often find there to be a lack of knowledge of Chinese history (ancient or modern for that matter). It's hard to understand where China is today and what it's doing without knowing where it's been, but that's the vacuum in which many in the media operate.
我发现媒体遗失了一个很大的视角。中国肯定存在有问题(的事),和没有问题(的事)。他们努力解决了绝大多数。真的,相比过去,中国自1985年以来取得的成绩,不折不扣的令人难以置信。我认为总体而言,美国媒体至少是有点太急于批评,而没有退一步进行考虑。由此看来,我经常发现自己对中国历史缺乏了解(古代或现代)。不了解他们的曾经,就很难理解中国现在的某些做法,但这正是许多媒体的欠缺的。
C:
If you want to know what's happening in Xinjiang for some strange reason, look to the western media. If you want to know what it's like to live in China, the western media has no clue and will generally leave you confused. They can't decide if China is a superpower or a rotten cesspool within a 24 hour period, much less tell you about what life in China is truly like.
Chinese people are just like you and me. They have ambitions, dreams, families, significant others, they work, they eat, they drink, and so on. There's some extra stuff floating in the air and the police get a little upset when you disturb the public order. That's about it.
如果你想知道在xj发生了什么事情的某些奇怪的原因,那就看西方媒体。如果你想知道住在中国是什么样子,看西方媒体上找不到什么有用的,通常会让你更困惑。他们不能决定中国是一个超级强权,还是中国将在24小时内腐烂掉进粪坑,更不会告诉你在中国的生活究竟是怎么样。
中国人就像你和我一样。他们有雄心壮志,梦想,家庭,更重要的是其他人,他们有工作,他们吃饭,他们喝酒、等等。有一些垃圾漂浮在空中,当你扰乱公共秩序警察会有点不爽。仅此而已。