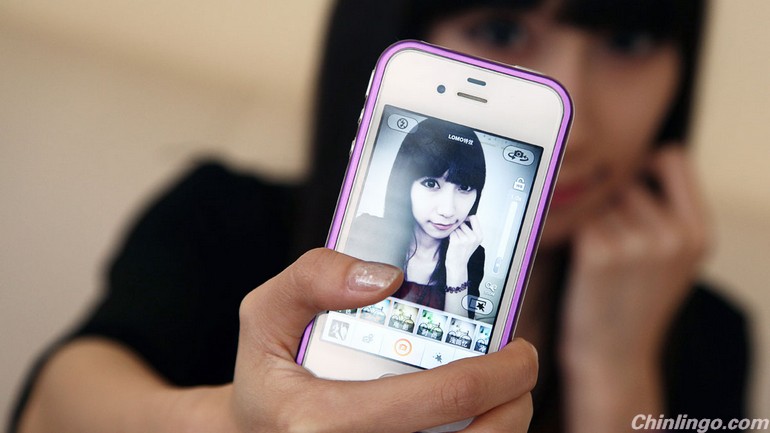 Selfies are a rapidly growing trend around the world and for many taking selfies has become a part of their lives. They can be taken just about anywhere, anytime. Do you take selfies and send them to someone, or post them on social media?
自拍已快速发展为一种全球性的流行趋势。对许多人来说,自拍已经成为他们生活的一部分。他们随时随地自拍。你自拍后会把照片发给他人,还是把照片分享到社交媒体?
hide-and-seek (China)
hide-and-seek(中国)
As far as I'm concerned, a selfie can reveal one's beauty, confidence and attitude towards life, which can be a tool to record our changes as time goes by. Beautiful or not, just let it go. We all cherish and enjoy the experience and moment we have gone through, no matter how crazy we are or what we look. We love selfies just because we are in it.
就我而言,自拍可以展示个人的美丽、自信以及对生活的态度。随着时间的流逝,自拍可以成为一种记录变化的工具。美丽与否,随它去吧。我们珍惜、享受经历和时光,无论(当时)我们有多疯狂或长什么样,我们爱自拍只是因为照片里有自己。
Narcissism (US)
Narcissism(美国)
It's narcissism. I have a friend who changes her photo on Facebook at least once a day, if not more. Always a selfie. Not necessary and is just a plea for attention. Some people are a little too in love with themselves.
这就是自恋。我有一个朋友,她每天在脸书上至少更新一次自拍照。我觉得没必要,仅仅是求关注罢了,有些人太过自恋了。
Joshua (Australia)
Joshua (澳大利亚)
I take about a selfie a month and post just about every one of them. Selfies are like a visual diary, one selfie can hold a lot of precious memories. I think people take and share selfies because they want to preserve memories, show off their looks, or go "fishing for compliments".
我每个月都会自拍一张,而且每一张都上传。自拍就像视觉日记,每张照片承载很多珍贵的记忆。我认为人们自拍并分享照片是因为他们想保存记忆、炫耀他们的容貌,或是想得到别人的恭维。
Haley (UK)
Haley (英国)
Selfies have recently become a huge phenomenon all around the world. Not only are teenagers taking selfies today, but people of all ages. Why do people take selfies? In my opinion, selfies are taken to show who a person is, and to allow them to share with everyone else memories, or things they find important to them.
自拍在全世界已成为一种普遍现象。现在,不只青少年自拍,所有年龄段的人都在自拍。人们为什么要自拍呢?我认为,他们自拍是为了告诉别人自己是谁,自拍可以让他们分享自己的记忆,以及对他们来说重要的事情。
财神 (Nepal)
财神 (尼泊尔)
I really hate selfies and would like to call it selfish photography done to attract attention. Selfies might be normal sometimes but when a person takes a photo of their face, I cannot say they are beautiful or handsome. I think it's an act of introvert and unsocial people.
我真的很讨厌自拍,想叫它"自私拍照",自拍是为了求关注。有时候,自拍可能是正常的,但是当一个人只自拍脸的时候,我就不能说他们是漂亮还是帅了。我认为这是性格内向以及不合群的人的一种行为。
Esmi (Canada)
Esmi (加拿大)
I take hundreds of selfies every day. I usually share my selfies if I'm having a good day and I like how my hair looks or if I'm just bored. I think posting selfies online makes people see a different side of you.
我每天自拍成百上千的照片。如果我过得很开心、喜欢我的发型、无聊的时候,我都会分享自拍。我认为在网上发自拍照可以让别人看到你不同的一面。