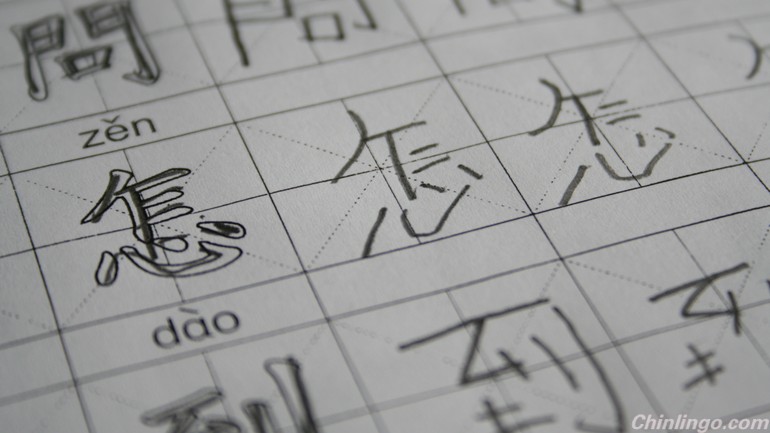 There are only so many initial/final combinations in standardized Mandarin Chinese (普通话). While English has several thousand possible sounds, Mandarin has only around four hundred before factoring in tones. Homophones are the bane of Chinese learners, and some sounds are used with incredible frequency – think 到 (dào, go to), 道 (dào, road), 刀 (dāo, knife) and盗 (dào, steal). Occasionally, however, rare initial/final combinations still crop up, often leftover from other dialects or older words.
标准中文里涵盖众多的首尾字母组合。英文可以有上千种发音,但不考虑声调的话,中文只有差不多400种发音。同音异义词便是中文学习者心头的一根刺,其中一些发音可以被无数次地使用,例如:
到 (dào, go to), 道 (dào, road), 刀 (dāo, knife),盗 (dào, steal)
但是偶尔罕见的首尾字母组合发音还是会突然出现,而这些通常是其他方言或者旧时用语留下来的产物。
Below are a few characters with unique or uncommon pronunciations, as well as some example phrases. The characters themselves are hardly obscure, but unlike most characters in Mandarin, they have few or no homophones.
以下列举了中文里一些具备唯一或者罕见发音的词汇,包括一些短语。这些词本身不会给人模糊不清晰的感觉,不像其他大部分的中文词那样有许多的同音词。
Unique pronunciations
唯一发音的词
嗲
diǎ
flirtatious, acting spoiled
说话嗲声嗲气 (shuōhuà diǎ shēng diǎ qì, to speak in a sajiao way like a princess)
扽
dèn
yank, pull
把袖子扽一扽(bǎ xiùzi dèn yī dèn, to pull out one's sleeve)
欻
chuā
the sound of heavy steps or thudding
沉重的脚步声或很响的砰砰声
Uncommon pronunciations
罕见发音的词
贼
zéi,
thief
捉贼!(zhuō zéi, stop!thief!)
翁
wēng
older man
亿万富翁 (yìwàn fùwēng, billionaire)
日
rì
sun
今天是我的生日 (jīntiān shì wǒ de shēngrì, today is my birthday)
晒
shài
dry out in the sun
衣服要拿出去晒晒(zhèxiē yīfú yào ná chū qù shài shài, clothes should be put out to dry)
虐
nüè
cruel, tyranical
饱受虐待 (bǎo shòu nüèdài, to be subjected to every kind of mistreatment)
僧
sēng
Buddhist monk
落发为僧(luòfà wèi sēng, to become a monk)