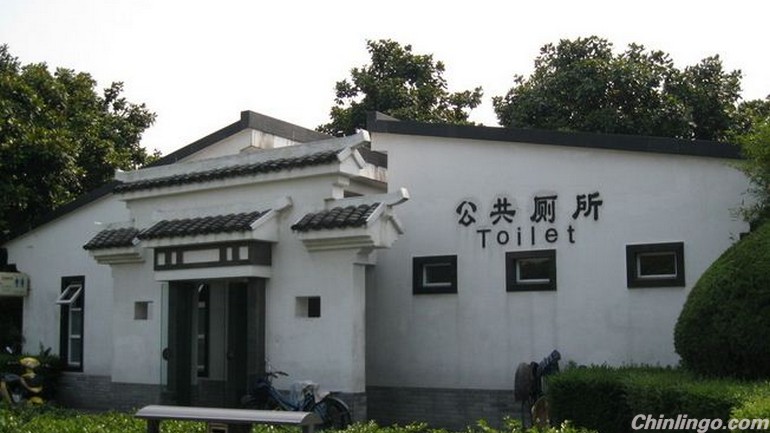 Unisex public toilets have been introduced in a number of cities including Beijing, Chongqing and Shenyang, to help plug a lack of women's restrooms in public places. Would you feel comfortable using a unisex public toilet? You're welcome to leave your comments.
为解决公共场所女卫生间总供不应求的现象,北京、重庆、上海等城市开始推行无性别公厕。你愿意使用这样的厕所吗?
Cathy (China)
凯西(中国)
Toilets should be separate for men and women. As a woman, I would not want to share it with men. I would feel embarrassed. There are not enough toilets for women in public places but I don't see why we think we can solve this problem by making all the toilets unisex.
男士和女士的厕所应该分开。作为一名女士,我不愿意和男士共用厕所,那样会让我觉得尴尬。公共场所的女卫生间确实不够用,但我不懂为什么要把厕所都变成无性别的来解决这个问题。
Ratfink (Australia)
瑞特弗科(澳大利亚)
I don't have a problem with it in most situations, provided that the doors offer adequate protection from intrusion and high levels of privacy. Given that there are a few sick perverted twisted types out there who take pleasure in photographing women in toilets (or in some cases men), there is a need for some pretty good measures to stop such behavior.
大多数情况下,我不反对无性别厕所,因为门可以保护我们的隐私。但也有一小部分变态以在厕所偷拍女性(有时甚至是男性)为乐,所以必须要出台一些办法有效管理此种行为。
Mark (China)
马克(中国)
I think it is better to increase the number of women's toilets. I always feel sorry for the ladies as there never seems to be enough toilets and they always have to form a queue when the men's are so easy to access.
我认为最好的解决办法是增加女厕所数量。女厕所似乎总是不够用,每次看到女厕所外排起长队而男厕所空着的时候,我都替她们感到难过。
Roger (US)
罗杰(美国)
In the States there are lots off public unisex toilets, but they are a one-room affair so each person can be alone with a locked door. When a woman leaves, then a man can go in and vice-versa. The idea of side by side stalls with men and women (and kids) mixed together in the same room is *revolting* (and very dangerous!).
美国有很多无性别厕所,但都是分开的一个个小房间,门锁起来就好。女士离开了,男士就可以用,反过来亦如此。但如果是男女(以及小孩)混用紧挨着的小隔间,就令人难以接受了(而且也太危险)。
Nick (UK)
尼克(英国)
There have been unisex toilets all over London for years; likewise they have them in numerous restaurants, on planes and trains, etc. This just isn't a big deal.
伦敦一直都有无性别厕所。饭店、飞机、火车等地方的厕所不就是这样吗。我不认为这是个问题。
Felix (France)
菲利克斯(法国)
Visit France where unisex toilets are common, and have been for years.
法国早就有无性别厕所,并且非常常见。