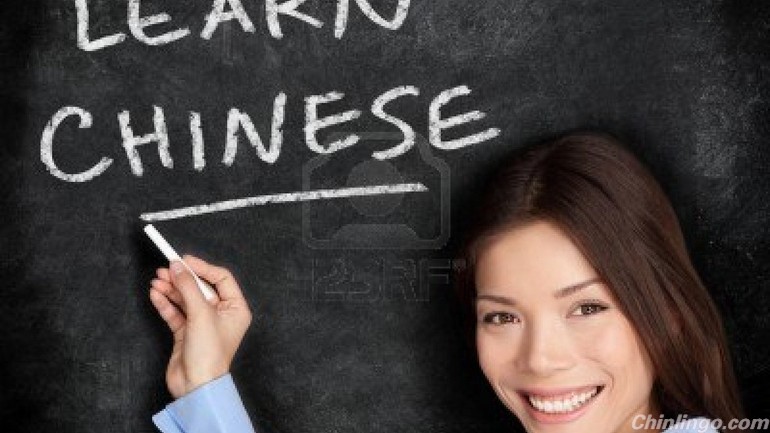 Most people, including the Chinese, would agree that Chinese is one of the most difficult languages to learn in the world. And they are right.
大多数人,包括华人,都认为汉语是世界上最难学的语言。他们说对了!
Though the beauty of the Chinese characters is indisputable, the writing system, which is not a phonetic one, could be daunting for any beginner. Not to mention the language's tonal feature, which means that words differ in meaning based on tone as well as pronunciation.
尽管汉字的美无可争议,然而其书写规则令初学者望而生畏,更不用说汉语的音调特点了。在汉语里,不同的音调和发音有不同的含义。
Therefore, when Kara Babb decided to learn Chinese in her second year in university, feedbacks from people around her were not that supportive.
当Kara Babb在大二决定学汉语时,她身边的人都不太赞同。
"How can you get that? It's the most difficult language ever. Only super geniuses learn Chinese," they said.
"你怎么会想学汉语?汉语是最难的语言,只有超级天才才会学汉语,"朋友们都这么劝Babb。
Babb survived the seemingly formidable learning process, and the hard work she had put into the learning not only helped her gain an edge by grasping a useful foreign language, but also boosted her confidence.
Babb还是在这个看似艰难的学习过程中挺了过来。她付出的努力不仅帮助她掌握一门有用的外语,还增强了她的信心。
Babb said back in high school, she was bothered by her poor performance in math, feeling inferior to others in intelligence.
Babb说,她在高中时数学很差,这让她觉得她的智力不如别人。
"The first time I looked at those different pieces of the ( Chinese) characters, (I said to myself) I can't do this. I'm not smart enough to learn this language," said Babb recently at the 8th National Chinese Language Conference in Atlanta, Georgia.
Babb在近期在亚特兰大第八届全国汉语会议上称:"我第一次看那些汉字的时候,我觉得我学不会,我没有聪明到能够学会汉语。"
However, after trying not to overthink and instead focusing on the learning, she said she worked very hard every single day to learn Chinese.
但是她努力做到不去想太多,相反,她集中精力学习。她每天都非常努力学汉语。
"But when I started studying it and really digging into it, I noticed I can do this too," said Babb. "It gives me the confidence. "
Babb说:"当我开始学汉语,用心投入后,我发现我也可以!学汉语给了我信心。"
Then came the ultimate daunting test for her to finish and defend her Chinese thesis focused on Chinese domestic private enterprises.
接下来是令人生畏的测试,她要完成一份关于中国国内私营企业的汉语论文。
"But once I got through that, defending it (the thesis) on time. ..that gave me more confidence," she said, realizing for the first time that "Impossible is nothing" is far beyond being merely an advertisement slogan.
她说:"测试结束了,我按时完成论文,这更让我信心满满。我第一次意识到,'一切皆有可能'不只是一条广告语。"
Hard works finally paid off when Babb succeeded in landing a job at Amazon, a U.S. electronic commerce company with headquarters in Seattle, Washington. Though having nil retail background at all, Babb shared with interviewers her story of learning Chinese and ended with telling them that she was capable of basically learning anything new.
皇天不负有心人,Babb的努力得到应有的回报,她在美国电商亚马逊找到工作。虽然她没有任何零售经验,在面试中Babb向面试官分享了她学习汉语的经历,最后告诉他们,她有能力学习新知识!
For Jeff Kellogg, a young U.S. entrepreneur who had been learning Chinese for nine years, getting touch with the Chinese culture and the Chinese people was inspiring, shedding light on how he would like to outline his future career.
年轻的美国企业家Jeff Kellogg学汉语已经有9个年头了。接触中国文化和中国人给了他很大的鼓舞,也让他对未来职业的有了清晰的认识。
When Kellogg and his family moved their home to Gig Harbor, a city near Seattle, in 2005, Kellogg found that the local high school did not include French, his preferred foreign language, on its curriculum.
2005年,Kellogg和家人搬到西雅图附近的城市吉格港,Kellogg发现,当地的中学没有开设他最喜爱的外语课程——法语。
"At first, to be honest with you, I didn't plan to stick with Chinese language for long," said Kellogg to some 1,200 leaders and practitioners in the field of Chinese language teaching during one session of the three-day event.
Kellogg 说:"坦白说,我一开始就没打算学多久中文。"
"My first choice when I went to that new school was French, but unfortunately, the school only offered Chinese courses."
"当我转校时,我不能选法语,学校仅开设汉语课作为外语课程。"
Though his first encounter with Chinese was no romance at all, Kellogg's nine-year journey of Chinese learning never came to a halt for once.
他与汉语的第一次邂逅根本不烂漫。然而,Kellogg长达9年的汉语学习经历从来没有停过。
After one year of Chinese learning, Kellogg went to China for the first time in an exchange program, and he said that experience "brought him to this day" where he started his own tourist agent to offer the Chinese people a unique traveling experience which once overwhelmed and moved him.
经过一年的汉语学习,Kellogg作为交换生第一次去中国。Kellogg说,正是他的汉语学习经历,他才有今天的成就。他因此开办一家旅游公司,为来美中国人提供独特的旅游经历。
"The first time I went to China, and I was so moved by the experience," Kellogg told Xinhua. "That's why I study Chinese. Because I felt a very real connection to people there. A lot of people think America and China are different … To me, we are all completely the same inside."
Kellogg在接受新华网采访时称:"我第一次来中国,我被我的经历所感动。这是我为什么学汉语,因为我在那里可以真正去和中国人打交道。很多人觉得中美人民差异大,对我来说,他们本质上是完全一样的。"
Kellogg said his first trip to China started with no expectation about what China would be like, but ended with an intense love about the culture and people there.
Kellogg说,他第一次来华旅行时,对中国的样子毫无期待,结束旅行后,他深深地爱上中国文化和人民。
"China is one of the most welcoming places I've been to," said Kellogg. "Doing this business is my hope that I can make Chinese people feel that welcome in America."
Kellogg 称:"中国是最热情的国家。我做生意的意在帮助中国人去感受美国的热情。"
An intense interest in Chinese language did not necessarily guarantee his success in the language learning, Kellogg said. "It' s persistence that matters," he said, adding that his high school teacher Heidi Steele's persistence and belief in students inspired him deeply.
Kellogg 说:"对汉语有浓厚的兴趣并不等于就能成功掌握汉语,关键在于坚持。"Kellogg提到,他的中学老师Heidi Steele的坚持和对学生的信任深深激励了他。
Heidi Steele, an all-star U.S. teacher for Chinese language, is one of some 1,200 participants in the field of Chinese language and culture education and U.S.-China education partnership who attended this year's National Chinese Language Conference Thursday to Saturday.
Heidi Steele是一名汉语教师,是中国语言与文化教育、美中教育合作的参与者之一。
In a letter to participants of the conference, U.S. former president Jimmy Carter welcomed the efforts to "strengthen American and Chinese students' knowledge and understanding of the world," adding that it would prepare young generation of both countries for a productive global citizenry.
美国前总统吉米卡特在一封致与会者的信中提到,美国欢迎为美中学生关系所付出的努力,学习外语为两国年青一代培养大批国际人才。
"I speak only in Chinese with my son …Chinese is integrated into my home life too," Steele told Xinhua. "So when I share Chinese culture with my students, it's a personal thing for me, because it's part of my life at home as well as in the classroom."
Steele在接受新华网采访时称:"我跟我儿子交流只说汉语,汉语已成为我的家庭生活的一部分,当我和学生们分享中国文化时,这是我的分内事,因为这既是我的家庭生活的一部分,也是我课堂的一部分。"
Steele said she wanted to present a true picture of the other side world to her students, which could make them "reflect on their own country and China in a very objective and respectful way. "
Steele说她想给学生们展示另一个世界的真实画面,帮助他们客观地认识自己的国家和中国,学会相互尊重。