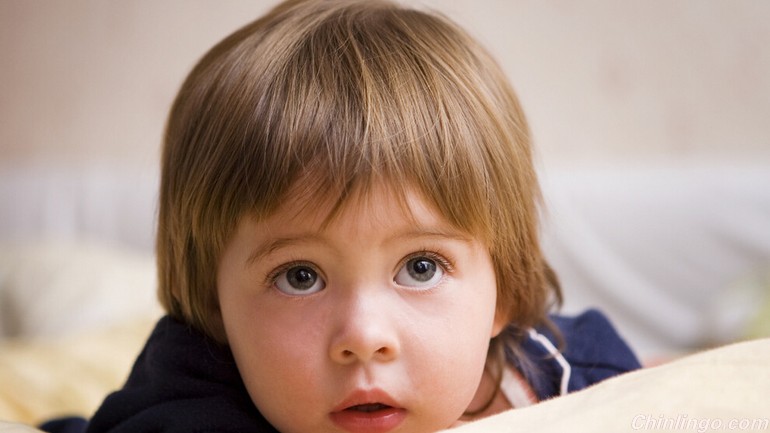 First, Sibuxiang would like to wish all his loyal readers (and those just occasional visitors) a very Happy, Healthy, and Prosperous Year of the Ram.
首先,"四不像"这厢祝所有忠实的(和偶尔飘过的)读者们羊年快乐,富贵安康!
Although China's real life animal, Sibuxiang (Pere David's deer), does not resemble a sheep, I should point out that the Year of the Ram is especially confusing to foreigners, compared with the other 11 of China's zodiac cycle of 12 years.
尽管中国的实物四不像(麋鹿)长得一点儿也不像羊,但我要指出,对外国人来说,羊年比其他11个中国生肖年都更让人糊涂。
The reason is semantics. In English, sheep and goat are distinct names of different species, not easily confused. In common Chinese parlance "yang" can be interchangeably translated as "sheep", "goat", or "ram".
这是从语义学上来说的。英文中的绵羊(sheep)和山羊(goat)分别是两种完全不同的动物名称,不易混淆。但在中文中,"羊"既可以指绵羊,也可以指山羊,还可以是公羊。
So each time we approach the Lunar New Year holidays in the Year of the "Sheep-Goat-Ram", there is great confusion in the English-speaking world over whether to wish others a Happy Year of the "Goat", or "Sheep", or "Ram."

所以每到农历"绵/山/公羊年",英语世界的人就开始为怎么向别人拜年而发懵了。
Animal images printed on New Year's greeting cards, in retail shop window displays, hotel lobby figurines, online greetings, etc. are also all mixed up — some depicting goats, others sheep, and still others rams with big curved horns.

无论是春节贺卡、商店橱窗陈列、酒店大堂装潢,还是网上拜年,使用的羊形象也是五花八门——有卡通山羊、绵羊,还有长着弯弯长角的公羊。
Growing up in the US Midwest, I considered lamb chops a treat on the dinner table. They were one of my late Dad's BBQ specialties.

出生在美国中部的我一直认为小羊排是餐桌上的美味,更是已故老爹拿手的烧烤大菜。
So it came as something of a shock years later to find that my wife, who is Chinese, and her family, don't like lamb. They really don't like the taste of lamb. Similar to the extent that I don't like eating sea cucumbers, chicken feet, stinky bean curd, or durian.

所以,当多年后发现我的中国太太和她的家人竟然不爱吃羊肉,我简直震惊了。她们是真心不喜欢羊肉的味道,程度约等于我对海参、凤爪、臭豆腐、榴莲的排斥。
It's not just my in-laws, either. I have a great many Chinese friends who don't like lamb. They feel it has a kind of gamey taste, like venison, or goat.

不只是我太太一家,还有很多中国朋友也不喜欢羊肉。他们觉得羊肉有点膻,就像鹿肉和山羊肉一样。
We all have our preferences, which is normal. I have been served and eaten goat, and if given the choice, would probably not order it from the menu. My theory is that, in China, "lamb" has an image problem from its semantic association with "goat."

青菜萝卜各有所爱,这很正常。我碰巧尝过山羊肉,但如果能选的话,我肯定不会点它。我推断,在中国,"羊肉"因为在语义学上常与"山羊肉"混为一谈,才被破坏了形象。
In the U.S., this is the type of problem that the (hypothetical, although there probably is one) Sheep and Lamb Producers Association would tackle with a multi-million dollar marketing and advertising campaign, perhaps including a Hollywood blockbuster with George Clooney cast as a heroic figure who claims that eating lamb is the secret to good looks and money.

在美国,这种问题(我假设一下,没准真有)会由"绵羊和羔羊生产协会"通过烧钱式营销和广告来解决,兴许还会出现一部由大咖乔治•克鲁尼主演的好莱坞大片,他在片中扮演一位英雄人物,宣称:其帅气多金的秘籍就是吃羊肉。
I titled this post "How Old Are You?", in part because it is the first post of the new year, but also, in reaction to the cover of the latest issue of TIME Magazine, which is sitting on my desk. It has a cover photo of a very cute blond-haired infant with the headline "This Baby Could Live to Be 142 Years Old." More on this later.

本篇博客以"你今年多大了"为题,既是新春首发的缘故,同时也是对《时代》杂志最新一期封面故事的回应。这本杂志现在就躺在我的书桌上,封面是一位可爱的金发婴儿,压图标题是"这个孩子可以活到142岁。"后面我还会详述。
"How Old Are You?" is one of those questions which is considered taboo when asked of anyone with wrinkles on their face (or other bodily locations). It is generally considered more taboo to ask a woman than a man.

"你多大了?"是个比较令人忌讳的问题,不仅对脸上(或者身体其他部位)有皱纹的人如此,对女人还要比男人更忌讳。
When I was in my late teens to mid-20s, me and my "fox and dog friends" (read: good buddies, mates, home boys, etc.) considered anyone over the age of 30 to be seriously old, elderly and out of touch. We regarded these "oldies" as effectively demented. Of course there were exceptions, but only when it was established that they understood our way of thinking and did not reject it out of hand. And that they laughed at our jokes.

从十几岁到二十几岁,我和"狐朋狗友们"把年过三十的人一概当作老人,觉得他们不仅上了年纪,还与世隔绝。我们把这群"老家伙"当痴呆。当然也有例外,但只在他们能理解我们的思维模式,并不会一概否定时。还有,他们必须听得懂我们的段子。
Now that I'm in my early 60s I am finally fully clear and able to share with my readers the fact that to be "old" means to be in your late 80s or early 90s. This is of course based on objective, scientific data obtained through years of research.

如今我已年过花甲,终于明白并且能够告诉各位,原来"变老"是指当你达到85-95岁时。当然,这个论断是基于多年研究得出的客观科学数据。
With increasing frequency, I catch younger friends and associates referring to people they know in their 50s or 60s as "old". I am quick to offer a correction, often beginning with an eloquent turn of phrase such as "Shut up!" (You can get away with this kind of talk when you're over 60, as long as you're not in a mixed martial arts ring or Canadian hockey match.)

越来越多地,我发现年轻朋友和同事会把五六十岁的人当成"老人",对此我会马上纠正,并常用"闭嘴"之类的猛词开头。(年过六十的人说这种话是不会受罚的,除非是在格斗场或冰球赛上。)
Although "How Old Are You?" seems to be a somewhat universally sensitive question, across many cultures, there are some questions which are much more sensitive in one place than another. Learning about this is part of cross-cultural sensitivity training.

尽管"你多大了"似乎是跨文化的全球敏感话题,但还有些问题在某些地方会比在其他地方更敏感。知晓这些也是某种跨文化敏感度素养。
Some examples of questions I have heard asked by Chinese people over the years, which would be considered intrusive or awkward where I come from, especially if asked during a first-time conversation:
"What's your salary?"
"Do you own a property? How big is it?"
以下是一些中国朋友会问、但在我老家会让别人感觉唐突和怪异的问题,特别是初次见面时:
"你挣多少钱?"
"你有房子吗?多大啊?"
There are plenty of examples too of questions foreigners ask which seem inappropriate to Chinese people, such as asking an older Chinese male executive:
"What brand of hair dye do you use? "
也有很多外国人问中国人的问题不太合适,比如问一位中国男高管:
"你用什么牌子的染发剂?"
Or asking a younger Chinese mother:
"Why is it that your baby's nose looks so different from yours?"

或者问一位年轻的中国母亲:
"你家宝宝的鼻子怎么不像你?"
But I digress from the question of our expectations regarding lifespan. TIME's in-depth report on aging reviews leading experts' views on how to live healthier and longer lives, as well as some new "miracle" anti-aging drugs which are increasing lifespans of laboratory mice by 20%.

我有点跑题了,本来是要说长寿来着。《时代》杂志关于长寿的文章深度报道了一流专家对生命如何才能更健康、更长久的观点,以及某些新型长生不老"神药"已经让实验鼠延寿20%的成果。
According to TIME, the average life expectancy of an American born in 1925 was 59 years of age, as compared with 79 years of age for one born in 2015.

根据《时代》杂志,1925年出生的美国人平均寿命为59岁,而2015年出生的人平均寿命为79岁。
There are now, for the first time, more Americans over the age of 60 than under the age of 15.

如今,美国60岁以上的人口数量首次超过15岁以下的人。
As the article suggests, living longer is a reality which is likely to continue to unfold. The bigger challenge is how to live better while living longer. This is a big question not only for individuals and their families but for governments, health care providers, insurance companies and employers.

该文还指出,延年益寿已成为现实并将继续下去。更大的挑战就在于如何活得更长同时活得更好。对个人和家庭来说,这是个大问题,对政府、医疗机构、保险公司、雇主也是如此。
For the time being, however, I'll take a pass on the mouse medicine along with the sea cucumbers and the chicken feet.

不过,眼下,这种长生不老的"神药"我是敬谢不敏,参照海参和凤爪。