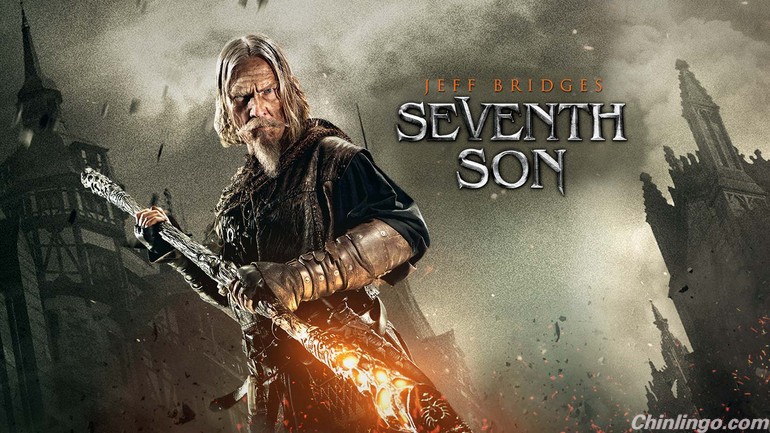 China Film Group Co. is starting to look more like a Hollywood studio.

The Beijing-based company is pursuing a new strategy of investing in Hollywood productions that have no connections to China—a surprising and potentially controversial move for a unit of the state-owned entity that determines which foreign movies get into the tightly controlled country and when they are released.
China Film joined with Comcast Corp.'s Universal Pictures to take a nearly 10% stake in the recently released hit "Furious 7," according to a person with knowledge of the arrangement, and had a small stake in January's "Seventh Son," from Legendary Pictures LLC.
The deals are China Film's first investments in American-made movies not shot in China, and come as it looks to sell shares publicly for the first time. Meanwhile, the company faces increased competition from other distributors in the country.
"The big problem CFC has is production," said Jeffrey Towson, an investment professor at Peking University's Guanghua School of Management. Mr. Towson said China Film isn't good at producing big hits, so it is looking to U.S. studios that it believes can deliver strong results.
It recently has been discussing deals to invest in other coming U.S. productions, said executives at Hollywood studios.
Implicit in those deals, though never explicitly promised, is that the release of any movies in which China Film invests would get "preferred dating" in that country, said one of the executives.
The investments could result in a conflict of interest: China Film's state-backed parent sets release dates for all imported movies; now that China Film is considering ownership stakes in some of them, it could have an incentive to give its own films preferential treatment. That would add one more wrinkle to the already convoluted politics of U.S. studios looking to earn money from China, the world's fastest-growing and second-largest box-office market.
An executive at China Film declined to comment.
Regardless of a film's popularity, China Film can influence its success in the country through numerous means. The longer it takes for a film to make its debut in China after its release in the U.S., for instance, the more likely people in China will have already watched a pirated version. The state-backed company also can determine how many screens a picture plays on and how soon a competitive imported film opens. It can yank a movie from theaters at any time.
"Furious 7," opened on April 12 in China and set a record for the biggest first day in the country, with $68.8 million in ticket sales. Helping to boost that total, China Film played "Furious 7" on a record 5,454 screens. The film's gross in China totaled $250.5 million for the eight days through Sunday. "Furious 7' is now the second-highest grossing U.S. movie in China to date, after "Transformers: Age of Extinction."
It won't face competition from another big-budget U.S. action film for a full month. Walt Disney Co.'s "Avengers: Age of Ultron" opens May 12 in China, nearly two weeks after its May 1 premiere in nearly every other country, including the U.S. The extra time could boost ticket sales in China for "Furious 7," which has already grossed more than $1.15 billion world-wide.
The "Avengers" sequel will be only the second of the six Marvel superhero movies released by Disney that doesn't open the same week in China as in the U.S.
The other, "Guardians of the Galaxy," looked like a far-riskier bet before it opened, thanks to elements such as a talking-raccoon protagonist. "Age of Ultron," by contrast, is widely expected to be the most successful movie released this summer. The first "Avengers" grossed $90 million in China and $1.5 billion world-wide.
Legendary's "Seventh Son" grossed a comparatively modest $26 million in China, but that is more than the flop earned in any other country, including the U.S. Given the movie's dismal box-office results world-wide, it didn't look like a strong contender to get one of China's 34 annual slots for imported movies.
China Film also struck a deal with Legendary last year to invest in another of its movies, "Warcraft." That film, based on the hit videogame, comes out in 2016.
Investments by China Film don't guarantee a movie will get a quota slot, said people who have done such deals. The only way around the quota is to make an official co-production. To qualify, films must be shot at least partially in China and have some Chinese cultural elements, in addition to being co-financed by a local company.
The investments in U.S. movies come as China Film is preparing to sell shares publicly on the Shanghai Stock Exchange. Beijing-based China Film's net profit in 2013 totaled 428 million yuan ($69 million), off 24% from 560 million yuan in 2012, according to the company's initial-public-offering prospectus.
In the first quarter of this year, China Film's releases pulled in five billion yuan of the Chinese box office's total 9.58 billion yuan, according to film research firm EntGroup. That compares with 3.7 billion yuan from the same period in 2014, when overall box-office revenue reached 6.74 billion yuan, according to EntGroup.
Last year in its IPO prospectus, China Film made clear that international development—including increased productions with U.S. companies—would be part of the growth strategy.