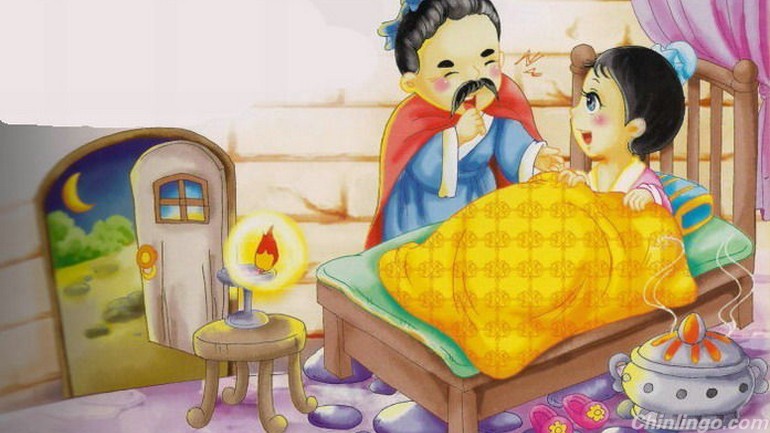 黄香温席
Huang Xiang was a man of Anlu, Jiangxia in the East Han Dynasty. His mother
died when he was nine years old and he was very pious to his father.
黄香,东汉江夏安陆人,九岁丧母,事父极孝。
He cooled the mattress with a fan in hot summer and warmed the quilt with his
body in cold winter for his father.
酷夏时为父亲扇凉枕席;寒冬时用身体为父亲温暖被褥。
He was familiar with classics when he was young and wrote beautiful articles.
少年时即博通经典,文采飞扬
A saying circulated in the capital that "There is no parallel to Huang Xiang
in Jiang Xia". When he was prefect of Wei County (in today's Hebei) in the
period of Emperor An (107-125 A.D.), the county suffered a flood.
京师广泛流传"天下无双,江夏黄童"。安帝(107-125年)时任魏郡(今属河北)太守,魏郡遭受水灾
Huang Xiang relieved the victims with all he had. He wrote the Poem of
Jiugong and the Anthem to King's Crown.
黄香尽其所有赈济灾民。著有《九宫赋》、《天子冠颂》等。