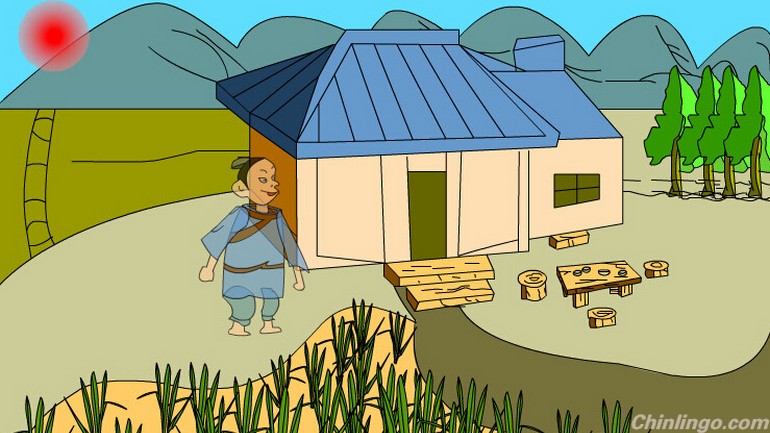 In the Spring and Autumn Period, there was a farmer who was impatient by nature. He thought his rice shoots were growing too slowly, so he decided to help them by pulling them. One day at dusk, he went back home dog-tired and said to his family: 'I helped the rice shoots grow today.' Hearing this, his son hurried to the field, only to find that all the plants had withered.
春秋时代,宋国有个急性子的种田人,庄稼长出禾苗以后,他每天都去观看,总嫌禾苗长得太慢。一天,他跑到田地里去,把禾苗一棵棵往上拔。然后很疲倦地回到家,对家里人说:"今天我帮助禾苗长高了!"家里人一听,赶忙跑到田里去看,禾苗全部都枯萎了。
This idiom is now often written 拔苗助长. It refers to spoiling things because of being over-anxious for results and ignoring the law of nature.
"揠苗助长"这个成语,现在多写成"拔苗助长",比喻违背事物发展的客观规律,急于求成,反而把事情弄遭。