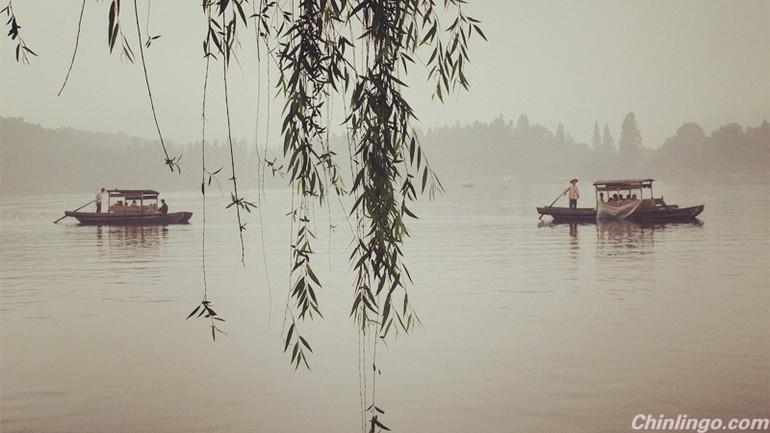 All My Life, I Have Loved It (Picking Mulberries)
All my life, I have loved it- West Lake is good.
A crowd around the red wheels,
Riches and honours are floating clouds,
Look down, look up, the years flow on, twenty springs have passed.
Now returned, I look like a crane from the distant east.
The people around the city walls,
All are new that meet the eye,
Who can remember their governor from those olden days?
采桑子
平生为爱西湖好
来拥朱轮
富贵浮云
俯仰流年二十春
归来恰似辽东鹤
城郭人民
触目皆新
谁识当年旧主人