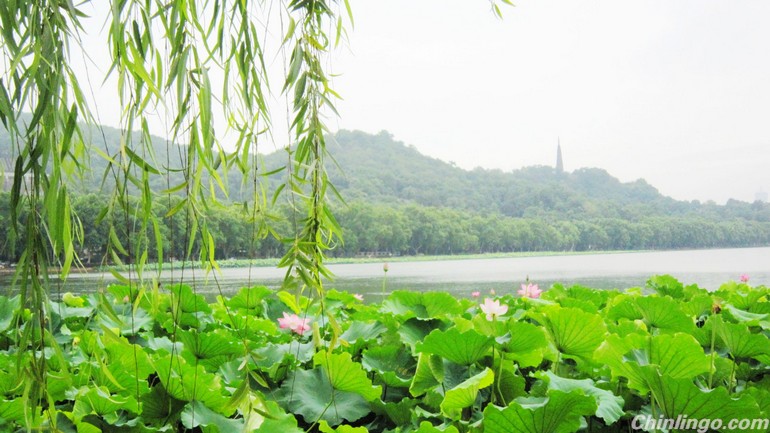 After the Lotus Flowers Have Opened (Picking Mulberries)
After the lotus flowers have opened- West Lake is good.
Come for a while and bring some wine,
There's no need for flags and pennants,
Before and behind, red curtains and green canopies follow.
The painted boat is punted in to where the flowers are thick.
Fragrance floats round golden cups,
Mist and rain are so, so fine,
In a snatch of pipes and song I drunkenly return.
采桑子
荷花开后西湖好
载酒来时
不用旌旗
前后红幢绿盖随
画船撑入花深处
香泛金卮
烟雨微微
一片笙歌醉里归