随着一则英国小学生中文battle的视频在网络上爆火,再次掀起了一场中文对决热浪。人们纷纷秀出自己的中文battle视频。
As a video of a British primary school student's Chinese battle went viral on the Internet, it once again set off a heat wave of Chinese duel. People are showing off their Chinese battle videoson the Internet one after one.
一场有趣和刺激的中文battle,能够带动周围人们的狂欢和尖叫。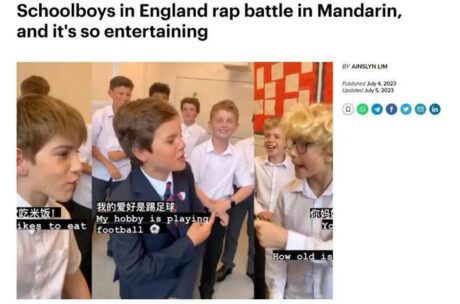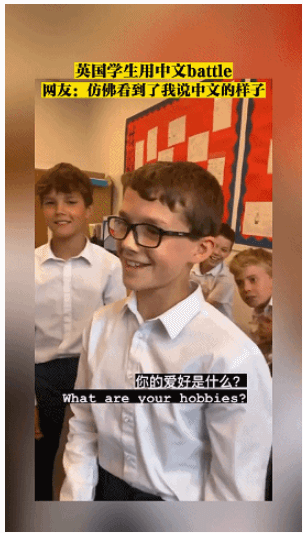 例如:
An interesting and exciting Chinese battle can drive people around to revel and scream.
For example
nǐ bà bà de bà bà jiào shén me
—你爸爸的爸爸叫什么?
What's your father's father's name?
wǒ bà bà de bà bà jiào yé yé
—我爸爸的爸爸叫爷爷
My father's father's name is Grandfather.
"Battle"在中文里的意思是战斗,对决.作为网络流行语的使用起始于嘻哈文化中
"Battle" in Chinese means fight, duel. Its use as an Internet buzzword began in hip-hop culture.
战斗
军事名词,指双方双方对抗.
A military term for confrontation between two sides.
对决
彼此进行最后胜负的比赛或对抗
A final contest or confrontation with one another.
More articles
10 Useful Chinese Sentences For Traveling in China| 暑假来了,还不去旅行吗?
Travel Eating in China (吃货旅行在中国)
Recommend course
---
Learn Chinese with chinlingo,
get a free trial:  Book a free Trail