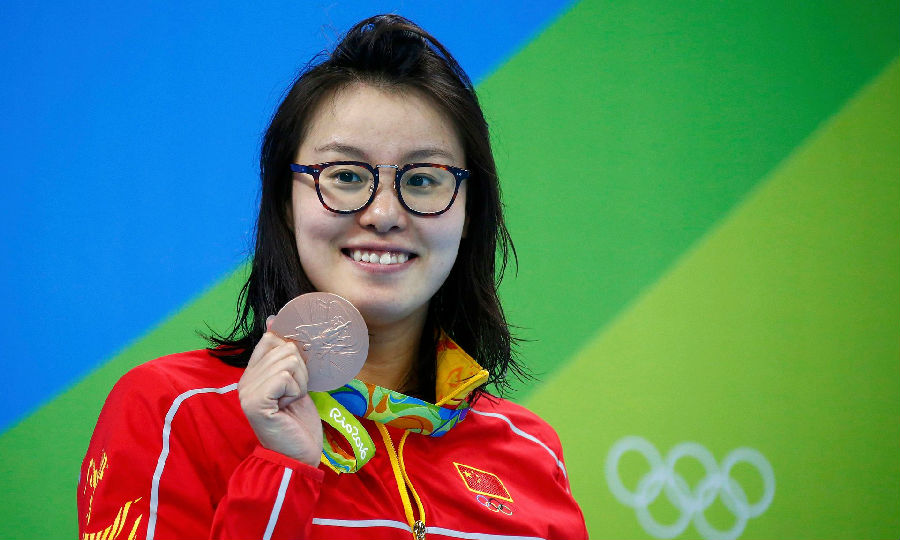 Remember Fu Yuanhui? The Chinese swimmer became an internet sensation after an over-the-top interview, when she said she had been utilizing prehistoric powers in the 100m backstroke. On last Sunday, Fu made waves once again.
Just after her team finished in fourth place in the women's 4×100 meter medley relay, Fu was seen crouching and grimacing in pain as her teammates were interviewed one by one. Finally, the CCTV reporter turned to her and asked if she's ok.
"I don't think I performed very well today. I feel I let my teammates down.
"It's because my period came yesterday, so I felt particularly tired – but this is not an excuse, I still didn't swim well enough."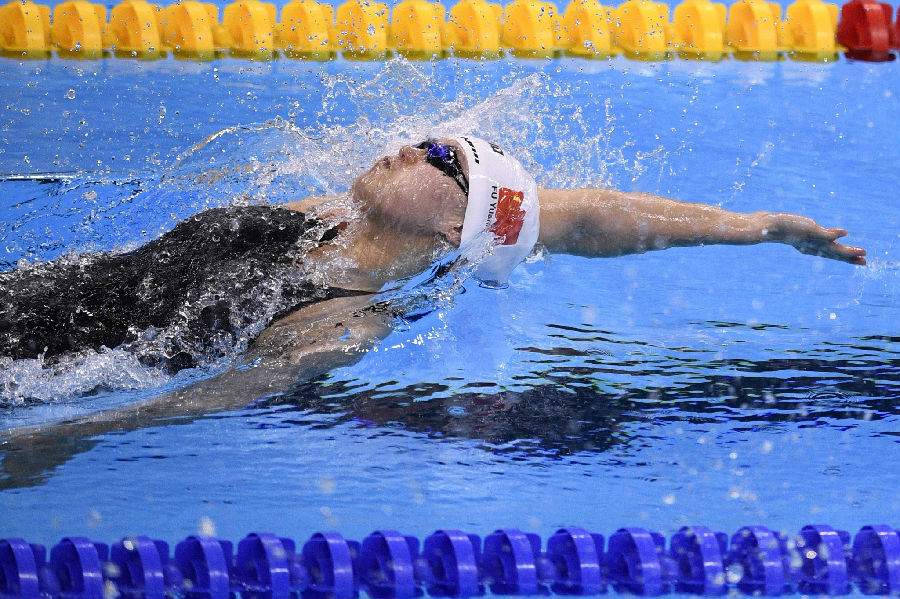 The 20-year-old girl failed to break a record, but she did break a taboo with the frank admission. Many women in China only talk about their periods and sanitary products in private, as shown in the euphemistic sayings like "a visit from my aunt" (大姨妈来了, dà yí mā lái le) or "taking a break" (来例假, lái lì jià). Actually, no female athletes from any country have talked about periods freely during the Olympic Games, as a reason for their failure. She's the first-ever athlete that has admitted her period publicly. Of course, her frankness has attracted a deluge of comments online and won global plaudits.
– Fu Yuanhui dismantles female stereotypes too. She's talking about her menstrual cycle at the Olympics. Wow. Remove shame, stigma and silence.
– Fu Yuanhui talking about her period is the Olympic hero I can relate to.
– She is clearly in pain. All power to her – both for pushing through the pain to compete, and for being so candid about her period. The woman is a bloody legend.
– She's the stand-out character at these Olympics. Honest, direct, spontaneous and very funny.
– She's not a superhuman like Bolt or Biles, wonderful though they are – she is just a super human.
– Gold medal for best Olympian personality.
– The most lovable Athlete of the Rio Olympics. Such a bubbly, gorgeous and refreshingly honest young woman. I vote her the athlete of the meet.
– If that first Chinese tampon company has any smarts, or any worldwide company that wants to conquer the Chinese market, they sign her up on a big contract to be the face of the company to break down the ignorance and prejudice against tampons in that country.
– Only those who have gotten their periods know how deathly painful it can be. You are too awesome.
– To compete during her period and still feel sorry about placing fourth: Fu Yuanhui, you are amazing. You are our pride.
– I don't remember an athlete from any other country coming out and mentioning their period as a reason for a below par performance. She's braver than you think!
– Good for her! It's a shame some women haven't stepped forward earlier to discuss this publicly.
The admission also prompted discussions about tampons. According to a survey by Cotton Inc., only 2% of women in China use tampons. Many women don't not know how to use them or haven't heard of them due to the cultural resistance and inadequate sex education. That's why tampons are hard to find in Chinese pharmacies. Tampons have been imported and most are sold online.
Fu Yuanhui, the Olympic darling for the Chinese fans, has helped publicize menstruation and the use of tampons, though she failed to win a gold medal.
The article is translated and editted by Chinlingo. Please indicate the source for any use, reproduction or transfer.
本文由Chinlingo编译后发布,如需转载,请标明来源。