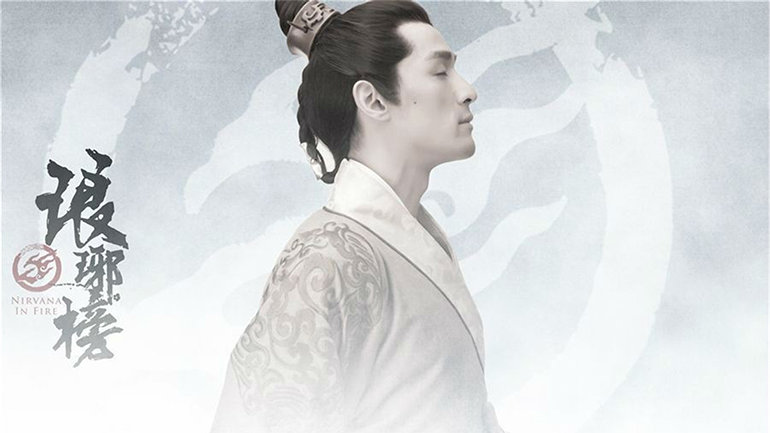 1. Marissa Anez, 34, from America
I decided to watch Nirvana in Fire because of the buzz I hear from all these forums.
所有的(亚洲电视剧)论坛上都在讨论《琅琊榜》,于是乎我就去看咯。
My favorite character is Consort Jing because she's just so smart and calm even with all the political problems in the palace and she's very clever with her words when talking to the Empress and other concubines.
我最喜欢的角色是静妃,在宫斗面前她表现得非常冷静,而且她与皇后和其他妃嫔的对话都非常睿智。
Western TV shows and Asian dramas of this genre are different in which less intimate images and such are used in Asian dramas mainly because in Asian culture, society is stricter when exposing your body and such while in the United States, characters are free to show their naked body without much backlash going against the creators or actors.
欧美和亚洲的这类电视剧有很大不同。亚洲的电视剧里裸露画面比较少,因为这里的文化和社会都比较传统,不允许这类画面出现。在美国,人物角色可以裸露, 观众也不会因此对制作者和演员反感。
The only thing that really confused me is the entire premise of how a man can have a wife and multiple concubines. As well as how the servants are immediately killed off as soon as they don't comply with the higher ranked people. No justice is given. I only got used to these aspects because of experience with previous dramas.
我最困惑的是一夫多妻到底是怎么回事?还有,如果手下或奴才没有按主子的意思办好事,他们就会被立即杀掉?简直没天理!幸好我有看这类电视剧的经验,才勉强能理解一点。
I recommend cutting one-fourth of the series to better adapt to Western audiences' viewing habits.
我建议,如果砍掉四分之一的剧集,就更符合西方观众的观看习惯了。
2. Amy Sand, from Canada
A taste fully done Chinese period drama… The settings are stunning, the costumes gorgeous, the cast beautiful… everything is almost too perfect. The political plotting and machinations appear to follow similar themes that I have seen in other period dramas (betrayal, pursuit of power, and secret identities to name a few). I feel that in Nirvana in Fire is that although the cast is huge, the character development remains excellent.
制作精良的中国古装剧。剧情紧凑、服饰华丽、俊男靓女……完美!虽然在其他历史剧里也看过相似情节:背叛、权谋和复仇等,但《琅琊榜》的演员阵容实在太强大, 每个人的性格都非常鲜明。
My favorite character in Nirvana was of course Lin Shu/Mei Changsu. His character was so conflicted in all of the emotions he had to carry. The weight of having to avenge his family and all the soldiers that wrong fully died, and not being able to reveal himself to those he truly love and admired. Hu Ge did an awesome job conveying all of those emotions so subtlety that if you blinked, you would miss it. His eyes and his posture conveyed so much!!! I just loved him in this drama.
我最喜欢梅长苏,他背负着为林氏家族和赤焰军雪冤的使命,不能向身边的人揭露自己的身份-性格太复杂,情感太丰富。胡歌的每个眼神、每个动作,都把这个角色的情感表达得细致入微。我就是爱这部剧里的他!
I think Wang Kai is one to look out for and Wu Lei will be dynamite as he grows more mature and have more serious roles.
我认为王凯也演得不错,吴磊也很有发展潜力。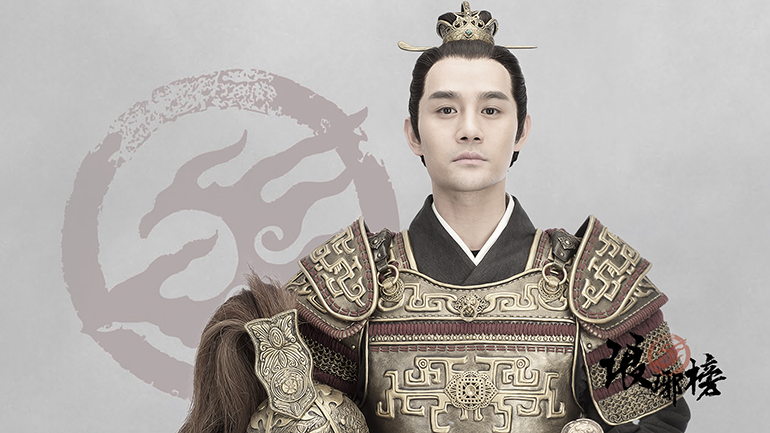 The only change I would like to see in the drama is introduction of a little dirt…like actual dirt. Dirt on the hems of costumes and maybe the characters not looking too perfect 99% of the time.
演员的衣角应加点泥土啊!他们总不能99%的时候都完美无瑕吧。
3. Tarji Greene, 48, from Florida, America
Initially, I decided to watch Nirvana in Fire because of Hu Ge. He is such a handsome man and I enjoyed him in Sound of the Desert (Da Mo Yao), The Myth and Unbeatable. Although Wang Kai is quickly becoming a must see guy for me. I also loved the costumes, cinematography and music that were initially shown in the trailer for the drama.
我是因为胡歌才看的,因为他很帅,我喜欢看他主演的《大漠谣》和《神话》。王凯也迅速成了我的最爱之一。我还喜欢剧中的服饰、摄影和配乐,感觉就是为这部剧量身定制的。
I also enjoyed the scenes he (Mei Changsu) had with Prince Jing. In Episode 33, my heart broke when Prince Jing cut the bell and Mei Changsu kneeled before him. I also enjoyed Mei Changsu's interaction with Fei Liu. They had such a touching relationship that was more akin to father and son. Plus, Fei Liu was such a cute character.
我喜欢看他(梅长苏)和靖王在一起的场面。第33集靖王剪断密室的铃铛绳转身离去后,梅长苏跪下的那个片段简直让我心碎。我还很喜欢看梅长苏和飞流的日常,感觉他们的关系就像父子一样亲密。而且,飞流超级可爱。
I think Asian historicals are much better at conveying honor and respect to royals. Most Asian historicals have their hierarchy to follow when it comes to royals and their culture. America did and does not have royals and we are a hodgepodge of people of different cultures. As for shows like Game of Thrones, the power plays are more driven by sex and death than strategy underneath.
跟西方相比,亚洲历史题材的电视剧特别尊重皇室,能更好体现出一种等级制度。美国没有这样的传统,它是一个不同文化背景人的"大熔炉"。像《权利的游戏》这类电视剧,剧情更多地是由性和死亡推动,而不是背后的权谋。
The portion of the drama where I became confused was regarding the relationship between Ban Ruo and Prince Yu. How did she come to be next to Prince Yu? Why was she so invested in making Prince Yu emperor?
我不太懂秦般若和誉王的关系。她如何成为誉王的谋士?为什么她要全力辅佐誉王?
The plot moved quickly and the costumes were beautifully made. I do however wish that more time had been given to the romance of Nihuang and Lin Shu and how Lin Shu died and what happened to Feiliu during that time.
情节发展快,服饰华美。但我很希望可以有更多的情节关于霓凰和林殊的爱情、林殊之死和飞流的身世。