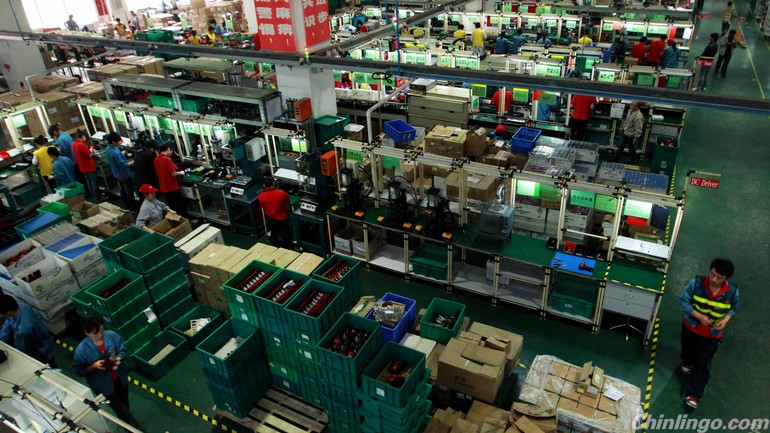 Chinese authorities are considering a new law that would legitimise massive foreign shareholdings in the country's technology companies, which have seen billions of dollars pour in from abroad despite a ban on foreign ownership.
中国有关部门正在酝酿出台一部新法,将使中国境内科技公司的大量外国持股合法化。尽管中国对外资所有权实行限制,但仍有巨额资金从海外涌入这些公司。
This has been achieved via a semi-legal — and risky — regulatory loophole known as Variable Interest Entities, or VIEs. Regulators have turned a blind eye to the practice, but investors are fearful that this could change.
这些投资是通过一种半合法且高风险的监管漏洞"可变利益实体"(VIE,或称协议控制)实现的。监管机构一直对这种做法睁一只眼闭一只眼,但投资者担心这种情况可能会发生变化。
VIEs are offshore companies that are generally based in tax havens, and are used by groups such as Alibaba, Tencent and Baidu.

VIE属于离岸公司,总部一般设在俗称"避税天堂"的地方。阿里巴巴、腾讯和百度等公司都采用了VIE模式。
In the words of one lawyer, they "simulate ownership" by giving shareholders a contractually agreed cut of revenues. However, shareholders technically have no ownership rights to the assets of the company and in a dispute with Chinese investors, their shares could be invalidated if they were to sue in a Chinese court.
用一位律师的话来说,通过向股东提供经协议商定的收入份额,这种结构"模拟了所有权"。然而,从技术上来说,股东对公司资产没有所有权,在与中国投资者的纠纷中,如果他们要在中国法庭起诉,他们的股权可能被视为无效。
The new law would offer foreign investors more comfort by legitimising the VIE structure.
新法将令VIE结构变得合法,这将使外国投资者更为安心。
It would also help Beijing ensure that foreign-listed companies remained in Chinese hands by allowing a VIE with majority Chinese ownership or control by other means to be declared a Chinese-invested company, rather than foreign-invested, and thus be accorded full rights. "This should allow foreign investors to have more direct control over the assets of these companies," said Lester Ross, a lawyer at the firm Wilmerhale in Beijing.

中国投资者持有多数所有权或通过其他方式控制的VIE将被认定为中国投资公司,而非外国投资公司,从而得以享受全部权利,这也将帮助中国政府确保境外上市公司仍掌握在中国人手中。威凯平和而德律师事务所驻北京律师莱斯特•罗斯表示:"这应会让外国投资者对这些公司的资产拥有更多直接控制权。"
The new rules would not overturn the legal prohibitions on foreign investment in strategic sectors such as the internet and education.
新规不会推翻针对互联网和教育等战略领域外商投资的法律限制。
"Making the VIEs legal is a big step forward for investors, because when it's legal, those contracts should actually become enforceable," said Paul Gillis, professor of economics at Peking University.
北京大学经济学教授保罗•吉利斯表示:"对于投资者而言,让VIE合法化是一大进步举措,因为如果VIE合法,那些协议就应该是确实可执行的。"
This would give foreign investors legal options in a dispute with Chinese principals, and decrease the risk associated with equity investments.

这将令外国投资者在与中国委托人的纠纷中能够选择法律途径,并降低与股权投资相关的风险。
The new rules are unlikely to be passed into law before next year.
新规不太可能在明年之前通过成为法律。


The limits of the VIE were demonstrated graphically in 2011 when Jack Ma, chairman of ecommerce giant Alibaba, was accused of stripping assets such as payments service Alipay out of Alibaba's VIE structure and putting them under his personal control.
VIE的局限性在2011年的一个案例中显露无遗,当时电商巨擘阿里巴巴董事长马云被指责将支付宝等资产从阿里巴巴的VIE结构中剥离并将其置于他个人控制之下。