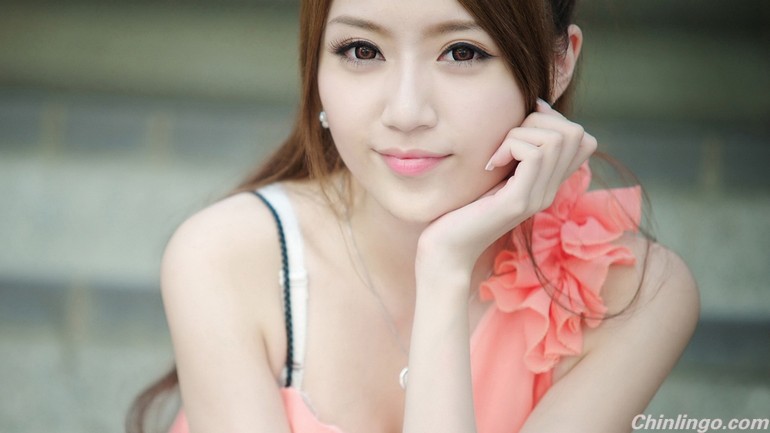 A
Once you have lived with or have a serious relationship with one, they are not easy, if you mean one night stands i would say no again, but if you mean girls that hang round expat bars some are and will be easy, but on an average percentage of women in China to the few that hang round bars i would say no in general they are not.
当你开始和她一起生活的时候你会发现那并不"容易",如果你是指一夜情我还是要说不容易.但是你要是指那些在酒吧瞎逛的的确很容易.但按比例来说那是少数.
B

I would say easy to meet. The women are friendly. Easy to bed maybe not with the right kind of woman. The GF I dated and write to now is not easy. I sometimes wonder if she is smart enough to play the hard to get game. At first we would go out for dinner and drinks. We would go to restaurant and she would say she ate at home, after doing this a few times I went hungry rather than eat in front of her. When we went for a drink, her GF joined us. They each nursed one beer all night. I never saw any gold digging tendencies. I know she doesn't make much money and it is slow for her work now.
我想说约会是很容易的.中国女人一般都很友好.容易上床的都是不合适的.我正在泡的那个就不那么容易.有时候我想她是不是太聪明了在玩儿我啊.第一次我约她去吃饭时,她说她习惯在家里吃..当我们出去喝茶的时候,她的闺蜜来了.她们一晚上只喝一瓶啤酒.我找不到机会.我知道她挣得不多.
Someone told her phone and I offered to buy her a new iphone 4. I can buy them cheaper here than in China. She refused the phone. I'm impressed. Are they easy , no. Maybe the gold diggers are. But this is the same in any country.
上次有人偷了她的手机,我要给她买个IP4.我能以比在中国更便宜的价格买到.但她拒绝了.这件事我印象深刻.她们并不容易到手,出来淘金的的确容易,在哪都一样.
C

The only easy girls in China are either looking for that foreign experience or looking for money and a better life (like anywhere on the planet).Any girl worth being with here (on so many levels) is a challenge and a long term endeavor…even more so than back west, but worth it.
那些"容易"的女孩都是出于各种目的:比如国外经验,钱或者更好的生活(天下乌鸦一般黑.)任何值得守候的女孩都是一项挑战,需要长期的努力,甚至比在西方更难,但是很值得.
D
What a question. Seems simple but really racist and sexist. Every Chinese woman should be offended for being singled out in this manner. In reality I think Chinese women are very virtuous and those who may be "easy" are driven by a variety of motives. Don't use race as a basis of your question. I am an Australian man and my wife is Chinese woman. She is a very caring and loving person .
这算什么问题.看起来简单,其实夹杂私货,充满了种族主义和性别歧视.不该以这种方式来冒犯中国女性.我认为中国女性是非常自重的,那些所谓"容易的"不过是出于各种目的.不要以种族主义为前提.我是个澳大利亚人,我老婆是中国人.她非常贤惠.